Free PDF Download!
5 Steps to Improve Your Deer Hunt on Public Land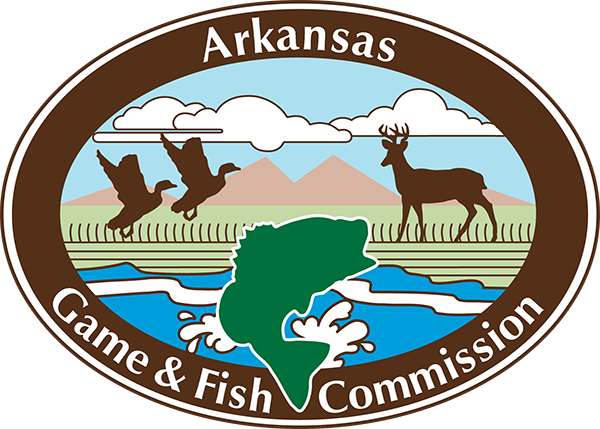 By providing your email address, AGFC has permission to occassionally send you relevant email content.
The Arkansas Game and Fish Commission offers some of the best hunting and fishing opportunities around. The agency has acquired and purchased land to offer outdoor enthusiasts places to hunt, fish and enjoy the great outdoors. These designated areas are set aside by the Commission and distinguished by certain markers. Each WMA is considered a separate zone with regard to wildlife regulations. With more than 100 wildlife management areas spanning thousands of acres, the AGFC offers nearly every Arkansan ample opportunity to enjoy the outdoors close to home.
Go to General WMA Regulations for information that applies to all WMAs. 
| Title | Type | Zone | County Coverage |
| --- | --- | --- | --- |
| Bayou Des Arc WMA | | 005 | Prairie |
| Bearcat Hollow WMA | | 015 | Newton, Searcy |
| Beaver Lake WMA | | 020 | Benton, Carroll, Madison, Washington |
| Bell Slough WMA | | 022 | Faulkner, Pulaski |
| Benson Creek Natural Area WMA | | 023 | Monroe, Woodruff |
| Beryl Anthony Lower Ouachita WMA | | 025 | Ashley, Union |
| Big Lake WMA | | 040 | Mississippi |
| Big Timber WMA | | 045 | Clark, Dallas, Nevada, Pike |
| Blevins WMA | | 055 | Hempstead |
| Blue Mountain WMA | | 060 | Logan, Yell |
| Brewer Lake/Cypress Creek WMA | | 075 | Conway |
| Brushy Creek WMA | | 077 | Cross |
| Buck Island WMA | | 078 | Phillips |
| Buffalo National River WMA | | 080 | Baxter, Marion, Newton, Searcy |
| Camp Robinson SUA | | 100 | Faulkner |
| Camp Robinson WMA | | 110 | Faulkner, Pulaski |
| Caney Creek WMA | | 120 | Howard, Montgomery, Pike, Polk |
| Casey Jones WMA | | 125 | Ashley, Bradley, Drew |
| Cattail Marsh WMA | | 126 | Greene |
| Cedar Creek WMA | | 127 | Scott |
| Cedar Mountain WMA | | 123 | Perry, Saline |
| Cherokee Prairie Natural Area WMA | | 130 | Franklin |
| Cherokee WMA | | 128 | Cleburne, Conway, Independence, Logan, Pope, Scott, Stone, Van Buren, White |
| Cove Creek Natural Area WMA | | 134 | Conway, Faulkner |
| Crossett Experimental Forest WMA | | 136 | Ashley |
| Cut-Off Creek WMA | | 138 | Drew |
| Cypress Bayou WMA | | 140 | Lonoke, White |
| Dardanelle WMA | | 160 | Franklin, Johnson, Logan, Pope, Yell |
| Dave Donaldson Black River WMA | | 170 | Clay, Greene, Randolph |
| DeGray Lake WMA | | 173 | Clark, Hot Spring |
| Departee Creek WMA | | 175 | White |
| De Queen Lake WMA | | 176 | Sevier |
| Devil's Knob Natural Area WMA | | 177 | Izard |
| Dr. Lester Sitzes III Bois D'Arc WMA | | 180 | Hempstead |
| Earl Buss Bayou DeView WMA | | 210 | Poinsett |
| Ed Gordon Point Remove WMA | | 213 | Conway, Pope |
| Electric Island WMA | | 215 | Garland |
| Ethel WMA | | 217 | Arkansas |
| Falcon Bottoms Natural Area WMA | | 219 | Columbia, Lafayette, Nevada |
| Fort Chaffee WMA | | 230 | Crawford, Franklin, Logan, Sebastian |
| Foushee Cave Natural Area WMA | | 231 | Cleburne, Independence |
| Freddie Black Choctaw Island WMA/Deer Research Area East Unit | | 133 | Desha |
| Freddie Black Choctaw Island WMA/Deer Research Area West Unit | | 132 | Desha |
| Frierson WMA | | 234 | Greene |
| Frog Bayou WMA | | 235 | Crawford |
| Galla Creek WMA | | 240 | Pope, Yell |
| Garrett Hollow Natural Area WMA | | 245 | Washington |
| Gene Rush WMA | | 250 | Newton, Searcy |
| George H. Dunklin Jr. Bayou Meto WMA | | 010 | Arkansas, Jefferson |
| Greers Ferry Lake WMA | | 270 | Cleburne, Van Buren |
| Gum Flats WMA | | 282 | Little River |
| Hall Creek Barrens Natural Area WMA | | 286 | Cleveland |
| Harold E. Alexander Spring River WMA | | 290 | Sharp |
| Harris Brake WMA | | 300 | Perry |
| H. E. Flanagan Prairie Natural Area WMA | | 284 | Franklin |
| Henry Gray Hurricane Lake WMA | | 310 | White, Woodruff |
| Hobbs State Park Conservation Area WMA | | 320 | Benton, Carroll, Madison |
| Holland Bottoms WMA | | 340 | Lonoke, Pulaski |
| Hope Upland WMA | | 360 | Hempstead |
| Howard County WMA | | 370 | Howard |
| Howard Hensley - Searcy Co. WMA | | 372 | Searcy |
| Iron Mountain Natural Area WMA | | 375 | Polk |
| Jack Mountain WMA | | 381 | Garland, Hot Spring |
| Jamestown Independence County WMA | | 385 | Cleburne, Independence |
| Jim Kress WMA | | 387 | Cleburne, White |
| Jones Point WMA | | 390 | Marion |
| J. Perry Mikles Blue Mountain SUA | | 380 | Logan |
| Kingsland Prairie Natural Area WMA | | 395 | Cleveland |
| Lafayette County WMA | | 400 | Lafayette |
| Lake Greeson WMA | | 410 | Howard, Pike |
| Lake Overcup WMA | | 411 | Conway |
| Lee County WMA | | 412 | Lee, St. Francis |
| Lee Creek WMA | | 413 | Crawford, Washington |
| Little Bayou WMA | | 415 | Ashley |
| Little River WMA | | 417 | Hempstead, Little River |
| Loafer's Glory WMA | | 420 | Marion, Searcy |
| Longview Saline Natural Area WMA | | 423 | Ashley, Bradley |
| Maumelle River WMA | | 425 | Pulaski |
| McIlroy Madison County WMA | | 430 | Carroll, Madison |
| Mike Freeze Wattensaw WMA | | 433 | Prairie |
| Moro Big Pine Natural Area WMA | | 445 | Calhoun |
| Mount Magazine WMA | | 450 | Logan, Yell |
| Muddy Creek WMA | | 460 | Montgomery, Scott, Yell |
| Nacatoch Ravines Natural Area WMA | | 465 | Hempstead |
| Nimrod Lloyd Millwood WMA | | 470 | Perry, Yell |
| Norfork Lake WMA | | 480 | Baxter, Fulton |
| Ozan WMA | | 495 | Hempstead |
| Ozark Lake WMA | | 500 | Crawford, Franklin, Sebastian |
| Ozark National Forest WMA | | 505 | Conway, Crawford, Franklin, Johnson, Madison, Newton, Pope, Searcy, Van Buren, Washington |
| Palmetto Flats Natural Area WMA | | 507 | Little River |
| Petit Jean River WMA | | 510 | Yell |
| Pine City Natural Area WMA | | 516 | Monroe |
| Piney Creeks WMA | | 520 | Conway, Johnson, Madison, Newton, Pope, Searcy, Van Buren |
| Poison Springs WMA | | 530 | Nevada, Ouachita |
| Prairie Bayou WMA | | 535 | Lonoke |
| Provo WMA | | 537 | Sevier |
| Railroad Prairie Natural Area WMA | | 539 | Lonoke, Prairie |
| Rainey WMA | | 540 | Pope |
| Rex Hancock Black Swamp WMA | | 550 | Woodruff |
| Rick Evans Grandview Prairie WMA | | 551 | Hempstead |
| Ring Slough WMA | | 552 | Clay |
| River Bend WMA | | 553 | Perry |
| Robert L. Hankins Mud Creek WMA | | 555 | Randolph |
| Roth Prairie Natural Area WMA | | 560 | Arkansas |
| Sandhills Natural Area WMA | | 562 | Miller |
| Scott Henderson Gulf Mountain WMA | | 280 | Van Buren |
| Seven Devils WMA | | 570 | Drew |
| Sheffield Nelson Dagmar WMA | | 575 | Monroe, Woodruff |
| Shirey Bay Rainey Brake WMA | | 580 | Lawrence |
| Slippery Hollow Natural Area WMA | | 583 | Marion |
| Spring Bank WMA | | 585 | Lafayette, Miller |
| Stateline Sand Ponds Natural Area WMA | | 604 | Clay |
| Steve N. Wilson Raft Creek Bottoms WMA | | 605 | White |
| St. Francis National Forest WMA | | 590 | Lee, Phillips |
| St. Francis Sunken Lands WMA | | 600 | Clay, Craighead, Greene, Poinsett |
| Stone Prairie WMA | | 608 | Faulkner |
| Sulphur River WMA | | 610 | Miller |
| Sweden Creek Natural Area WMA | | 615 | Madison, Newton |
| Sylamore WMA | | 620 | Baxter, Izard, Marion, Searcy, Stone |
| Terre Noire Natural Area WMA | | 625 | Clark |
| Trusten Holder WMA | | 630 | Arkansas, Desha |
| Two Bayou Creek WMA | | 633 | Ouachita |
| U of A Pine Tree Experimental Station WDA | | 635 | Cross, St. Francis |
| Village Creek WMA | | 521 | Jackson |
| Warren Prairie Natural Area WMA | | 645 | Bradley, Drew |
| W. E. Brewer Scatter Creek WMA | | 675 | Greene |
| Wedington WMA | | 653 | Benton, Washington |
| White Cliffs Natural Area WMA | | 654 | Little River, Sevier |
| Whitehall WMA | | 655 | Poinsett |
| White Rock WMA | | 670 | Crawford, Franklin, Johnson, Madison, Newton, Washington |
| Winona WMA | | 680 | Garland, Perry, Saline |