Timber harvest adds food, habitat for wildlife
Aug. 15, 2018
Randy Zellers

Assistant Chief of Communications
LITTLE ROCK – Cutting a tree, let alone an oak, seems like a sin to many hunters. These beneficial trees produce the acorns that are seen as the lifeblood of hunting season. Many a hunter has placed their deer stand based on the availability of a hot section of forest where the acorns are dropping, and more than one hunter has called foul when they see small sections of their favorite duck woods suddenly logged and resulting brushy areas beginning to grow.
There's more at work than just a logging operation. Rob Willey, statewide habitat program coordinator for the Arkansas Game and Fish Commission helps explain how to see the proverbial forest for the trees.
"Our only motivation in these cuts is improving the wildlife habitat," Willey said. "And good wildlife habitat is disturbance dependent. Cutting trees, prescribed fire, injecting trees to create snags all increase the diversity of what's available for wildlife in a forest."
Many hardwood areas currently owned by the AGFC were logged and cleared of merchantable timber before the AGFC took possession of the land several decades ago. The result is many stands of trees roughly the same age. As those trees mature, they created a closed canopy that shades out competition for resources from smaller trees, shrubs and grasses.
Willey says stands of even-aged oaks with a closed canopy may look good for a picture or even be a good place to set up and hunt during hunting season, but the habitat must provide for wildlife year-round. A closed canopy forest of oaks with nothing on the ground but leaves gives deer, bears and other animals nothing on the ground to eat except for 3 months out of the year. They need food and shelter on the ground somewhere throughout the year to survive and that closed canopy doesn't provide that.
Thickets and brushy areas may not be as visually attractive to people as tall stands of oaks, but they're exactly what wildlife need during part of the year. Again Willey says a diverse mix of habitat types is what is most beneficial.
"By making small cuts of 3 to 4 acres or opening overcrowded areas where some trees are in poor health, we are putting sunlight on the ground to promote the growth of herbaceous vegetation, as well as the next generation of desirable red oaks," Willey said.
The red oaks Wiley mentions aren't a single species, but a family of oak species, such as Nuttall and willow oaks. Area managers set prescriptions for them in bottomlands because of their attractiveness to wildlife and growing requirements.These oak species produce abundant acorns that are small enough to be used by waterfowl as well as deer and other animals. Overcups tend to produce larger acorns covered in a tough cup that often makes them unusable by ducks and other birds.
"Some white oak species, like overcup, are more shade tolerant and can compete in a closed canopy forest, but red oaks need some light on the ground to be able to grow to the point they can withstand some flooding and overshading," Willey said. "We want to increase the ratio of the red oak family, and we want to create a good mix of age classes within the canopy to add diversity."
Willey says some oaks will be cut during some of the process, but the resulting stand always has the goal of shifting the total stand to healthier, more beneficial trees. Managers follow a prescription to remove trees showing signs of stress, such as crown die-off, branching at ground level and swelling trunks as well as trees where competition is too great and overall food production can be improved.
Each timber harvest that takes place on AGFC property goes through more steps than a bill on its way to becoming a law. First, habitat biologists make site visits and work with WMA managers to write a prescription for what methods of forest improvements could be used to achieve better habitat. This prescription includes a comprehensive inventory of the stand's characteristics and species composition. The prescription then must be approved by the area manager, regional supervisor and assistant chiefs before being presented to the AGFC Wildlife Division chief. Each step of the reviewing process ensures that cutting is the most beneficial tool to see the desired results. Once the prescription is complete, the habitat coordinator and WMA manager mark each tree to be removed in the harvest and begin the process of opening a sealed bid for contractors. The AGFC then maintains 100 percent oversight of the contractors to maintain site quality for the best benefit of wildlife.
"Honestly, we have many contracts offered that loggers won't even bid on because the quality of what we want removed isn't even enough to cover their operation costs," Willey said. "But it's not about money at all."
Willey says even if the harvest didn't take place steps would be needed to improve the habitat, including cutting or injecting them at a total loss. In fact, the AGFC conducts just as many noncommercial forest management activities to create these openings as timber harvests.
Currently, the AGFC has open timber harvest contracts on 17 wildlife management areas across the state, many of which were actually initiated several years ago, but had to be extended because of extremely wet conditions on the bottomland hardwoods that make up the majority of the AGFC WMAs. The total amount of acreage in open sale contracts still equals less than 3 percent of the land controlled by the AGFC.
"Historically we have planned to conduct roughly 4,000 acres of commercial timber harvest each year throughout the state, which is just a little over 1 percent of the land in AGFC-controlled WMAs," Willey said. "But we can't even complete that much because of poor site conditions. I have one timber sale that initiated in 2007 that just now may be completed this year if the weather holds long enough for the contractor to do their job."
Willey says he knows exactly how people may feel when they first see an area that has been logged, and agrees that it may not seem like the picture of a perfectly manicured forest for a painting. But looks can be deceiving.
"We're managing for the most benefit to the wildlife throughout the entire year, and the wildlife response to cutting when done right is unbelievable," Willey said. "Plus, we're creating the conditions to keep these forests healthy long into the future for our children and grandchildren."
---
Recent News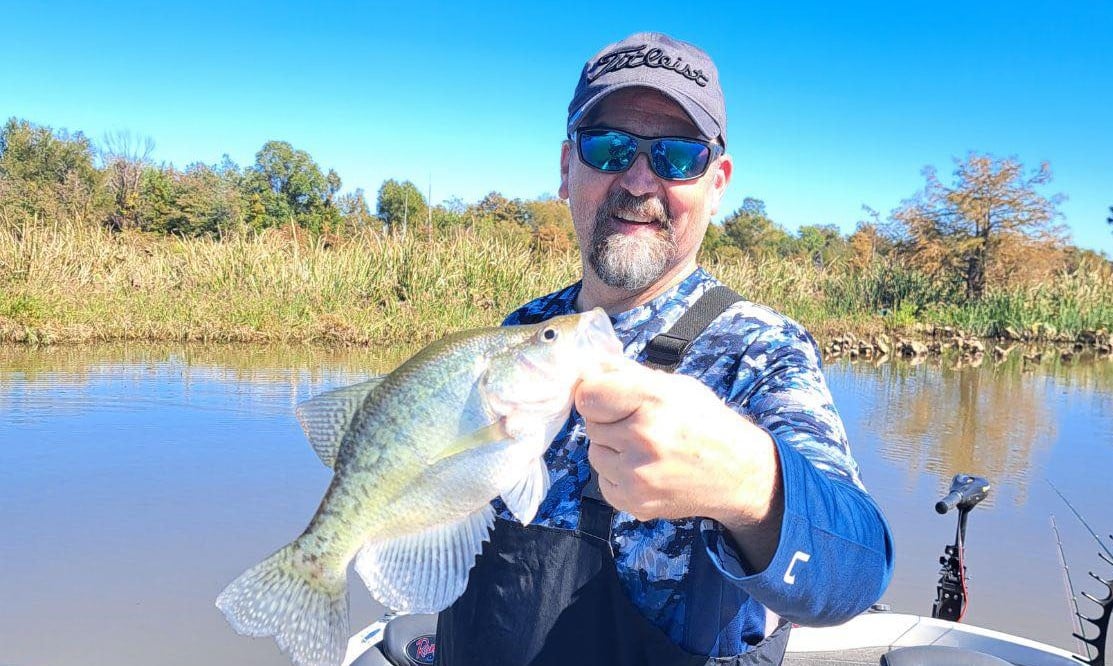 Subscribe to Our Weekly Newsletter E-mails
Don't miss another issue. Sign up now to receive the AGFC Wildlife Weekly Newsletter in your mailbox every Wednesday afternoon (Waterfowl Reports are published weekly during waterfowl season and periodically outside the season). Fishing Reports arrive on Thursdays. Fill in the following fields and hit submit. Thanks, and welcome!