Changes to fishing regulations take effect Jan. 1
Dec. 30, 2017
Randy Zellers

Assistant Chief of Communications
Anglers venturing out for some New Year's Day fishing will find a few changes to fishing regulations on waters throughout Arkansas this year, many of which were passed to make things a little easier to get on the water and have fun fishing this year.
Most of the regulations were passed in August during the Arkansas Game and Fish Commission's regular regulations cycle but were post-dated to be effective on January 1 to allow anglers to see them in the 2018 Arkansas Fishing Guidebook and 2018 Trout Fishing Guidebook and for signs to be placed at fishing accesses where area-specific regulations have changed.
Jason Olive, AGFC assistant chief of fisheries management, says many changes were either simplifications or reductions to existing regulations.
"Simplifying things for anglers was a major focus this year and will be emphasized even more in coming years," Olive said. "We want to remove as many barriers as possible for first-time anglers and make it easier for people who once fished to come back and enjoy the outdoors."
Olive says other regulations are the product of public requests gathered throughout the year by AGFC staff.
"Each February, Fisheries staff get together to discuss changes needed for biological reasons and changes submitted by the public," Olive said. "At least a few of them are adopted by staff and put forward to the Commission for approval most years. I think we do a pretty good job of considering public input concerning fishing regulations, but we haven't done a good job of telling them what we did with their input, so many anglers who submit suggestions probably think they have been ignored."
Olive says biologists must ensure that the proposals are scientifically sound and won't have a negative impact to fish populations or other users before they are approved.
"Unfortunately, many proposals do not meet those criteria," Olive said. "That is why in a given year, only two or three will make it through the vetting process. But each one is considered."
This year, two of the regulation changes that were adopted by the Commission were proposed by members of the public:
The opening date for hogging and noodling season south and east of U.S. Highway 67 was moved from June 1 to May 15, and
Legal dimensions of baitfish traps were expanded.
One of the most anticipated fishing regulation changes for 2018 is the opening of crappie harvest on Lower White Oak Lake in Ouachita and Nevada counties for the first time since 2012. The lake was drained in 2012 for renovation of the water control infrastructure, and was refilled in 2013. Crappie were stocked in 2014 as 2-inch fingerlings. Biologists have sampled the crappie population for the last two years, and have determined that the population is healthy enough to be harvested under the statewide limit of 30 fish per person per day, with no minimum length restriction.
Andy Yung, AGFC District fisheries supervisor who manages Lower White Oak Lake said, "The lake is full of 10- to 11-inch crappie that look very healthy. We are hearing from many anglers who plan to be at Lower White Oak on New Year's Day because they have been waiting for over five years to be able to keep crappie on this lake and they are very excited."
Arkansas does not have closed seasons for recreational fisheries, so the opening of crappie harvest on Lower White Oak Lake is the closest thing Arkansas has had in a long time to an "opening day" situation found on many northern waters.
Additionally, individual fishery management plans are created for each major waterbody in the state, and many of these plans include public meetings to solicit input. Every year new regulation changes are adopted as a result of these public input processes.
The following trout regulations on the tailwaters of Bull Shoals and Norfork dams were the result of public input at management plan meetings:
The daily limit on all trout species combined is five, but only one of those fish may be 14 inches or larger.
The daily limit on cutthroat has been reduced to one, and the minimum length for that species is now 24 inches.
The daily limit on brook trout has been reduced to one.
When using natural (corn, worms, sculpin) or scented bait (PowerBait) on the Bull Shoals and Norfork tailwaters, anglers may only use a single hooking point.
The Monkey Island Catch-and-Release Area on Bull Shoals Tailwater has been removed.
All regulations changes and explanations for their implementation can be found under the "Approved Regulations" tab at www.agfc.com/en/resources/regulations/code. Copies of the 2018 Arkansas Fishing Guidebook and 2018 Arkansas Trout Fishing Guidebook are being distributed across the state and are available for download at www.agfc.com/en/fishing/general-fishing-regulations.
---
Recent News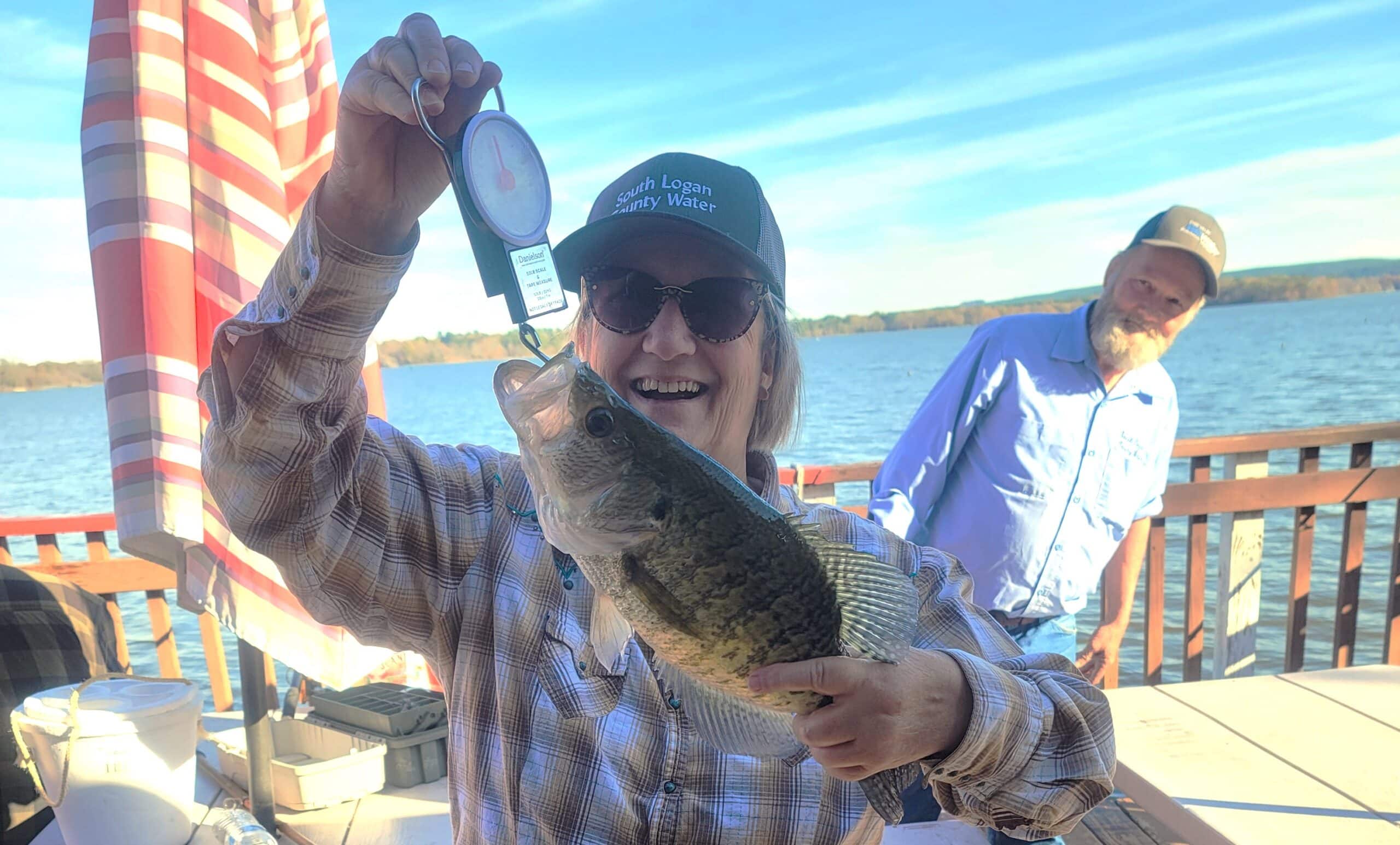 Subscribe to Our Weekly Newsletter E-mails
Don't miss another issue. Sign up now to receive the AGFC Wildlife Weekly Newsletter in your mailbox every Wednesday afternoon (Waterfowl Reports are published weekly during waterfowl season and periodically outside the season). Fishing Reports arrive on Thursdays. Fill in the following fields and hit submit. Thanks, and welcome!