Bokker deals with the ups and downs of water at Raft Creek
Aug. 21, 2020
Jim Harris

Managing Editor Arkansas Wildlife Magazine
GEORGETOWN – It's been an interesting summer around the Steve N. Wilson Raft Creek Bottoms Wildlife Management Area. In June, with the White and Cache rivers running over their banks, Arkansas Game and Fish Commission habitat biologist Jacob Bokker and his crew couldn't get into the oversaturated bottoms to get to their moist-soil preparation for the upcoming waterfowl season.
In mid-August, the rivers have subsided and Raft Creek Bottoms could use a little water, it turns out.
"The water is down and actually we're having to irrigate because the ground dries up so fast," he said.

Bokker said that as water eased out of the area the staff stubble-rolled 600 acres of the 1,800 total acres of moist-soil units at Raft Creek Bottoms, and 200 acres have been planted since the water moved out. He says, "It's coming together."
Bokker said the staff has had to combat a recent invasion of army worms, requiring the spraying of 500 acres for the worms. After that, "we've put out 600 acres of fertilizer on Raft Creek, and we're in the process of flushing that in, irrigating where we can." While Raft Creek Bottoms was underwater several weeks ago, Bokker was busy at the other WMA under his purview as assistant habitat biologist in east-central Arkansas: Cypress Bayou WMA, between Cabot and Beebe on the east side of U.S. 67-167.
"Everything is looking good," he said of the 400 acres of moist soil at Cypress Bayou. While much smaller in size, in terms of moist-soil acreage, compared with Raft Creek, he said that a positive for Cypress Bayou management is that "you're not hamstrung by a river."
Bokker is an 18-year veteran with the agency, and most of that time has been spent where he grew up – around Hazen and in the outdoors.
"I handle the upland open land and moist-soil management on those WMAs as well as oversee the day-to-day operations on those WMAs," he said. "I also help oversee the infrastructure. Parking areas, camping areas, the bow ranges, all of that has to be looked at and maintained. We contract some of it out and some we do our own work."
Cypress Bayou WMA was expanded in recent years with the purchase of an additional 1,000-acre tract that has become "real popular with the public for ducks and fishing," Bokker said. There always was deer hunting in the previous acreage of the WMA, he said.
Plus, he added, "It has a good population of turkeys. It has an excellent population of deer. And, with the addition of this newer tract, some excellent duck hunting as well. And, we're seeing a lot more small-game hunters, beagle runners, hunters out hunting rabbits. We also see several quail in this area now."

Raft Creek Bottoms WMA has been a destination spot for duck hunters with its permit draws for daily hunting and its youth and mobility-impaired hunting blinds. Cypress Bayou is also set to begin offering permit hunting around its Red Cut Slough hunting area for 2020-21, though the plans have not been finalized. According to Luke Naylor, the AGFC's waterfowl program coordinator, some days may be left open for hunting at both locales.
Bokker's work at the AGFC covers a wide range of endeavors. He's involved in the AGFC's wood duck trapping and banding efforts as well as dove trapping and banding. Recently, he said, he was able to trap 83 doves for banding in the run-up to the dove season, which starts Sept. 5. He's also the "burn boss" for prescribed fire assignments, as well as the nuisance alligator coordinator, for the AGFC's Region 2.
Bokker had his sights on an AGFC position in his youth. Even before college, Bokker found a part-time job for the AGFC working for Sonny Thompson, Doug Beggs and Deanne Taylor at what is now Mike Freeze Wattensaw WMA. He credits them for a strong early education of agency work. "I would bug them about a job when I got out of school," he said. "They put me to work part time and I actually worked around my school work (at Arkansas State University) and was able to work part time until I graduated."
Hired on full time, his first stop was Marked Tree and the St. Francis Sunken Lands WMA, followed by a move to Georgetown where he started working at Raft Creek. He lived in Georgetown until getting married in 2008, and the Bokkers then moved home to Hazen. The family now includes two boys and a girl ranging in age from 7 to 11. His sons like to hunt, while his daughter favors fishing. "I carry them and we go turkey hunting, in western Arkansas, in the camper," he said.
As a youth, Bokker said, he hunted mostly for squirrel, deer and ducks. "I was 13 or 14 before I ever saw my first deer in the Cache River Bottoms south of Brassfield. There was just no deer in that area back then. They were very hard to find."
That soon changed. Better deer management, reforestation, harvest limits and the acquisition of more WMA/National Wildlife Refuge land all opened up better opportunities for Arkansas deer hunters, he said.
From seeing few deer in his youth, Bokker has now seen his oldest son take two deer before his teen years. "He also killed his first duck at age 10 without me having to help him. He was excited about that."
---
Recent News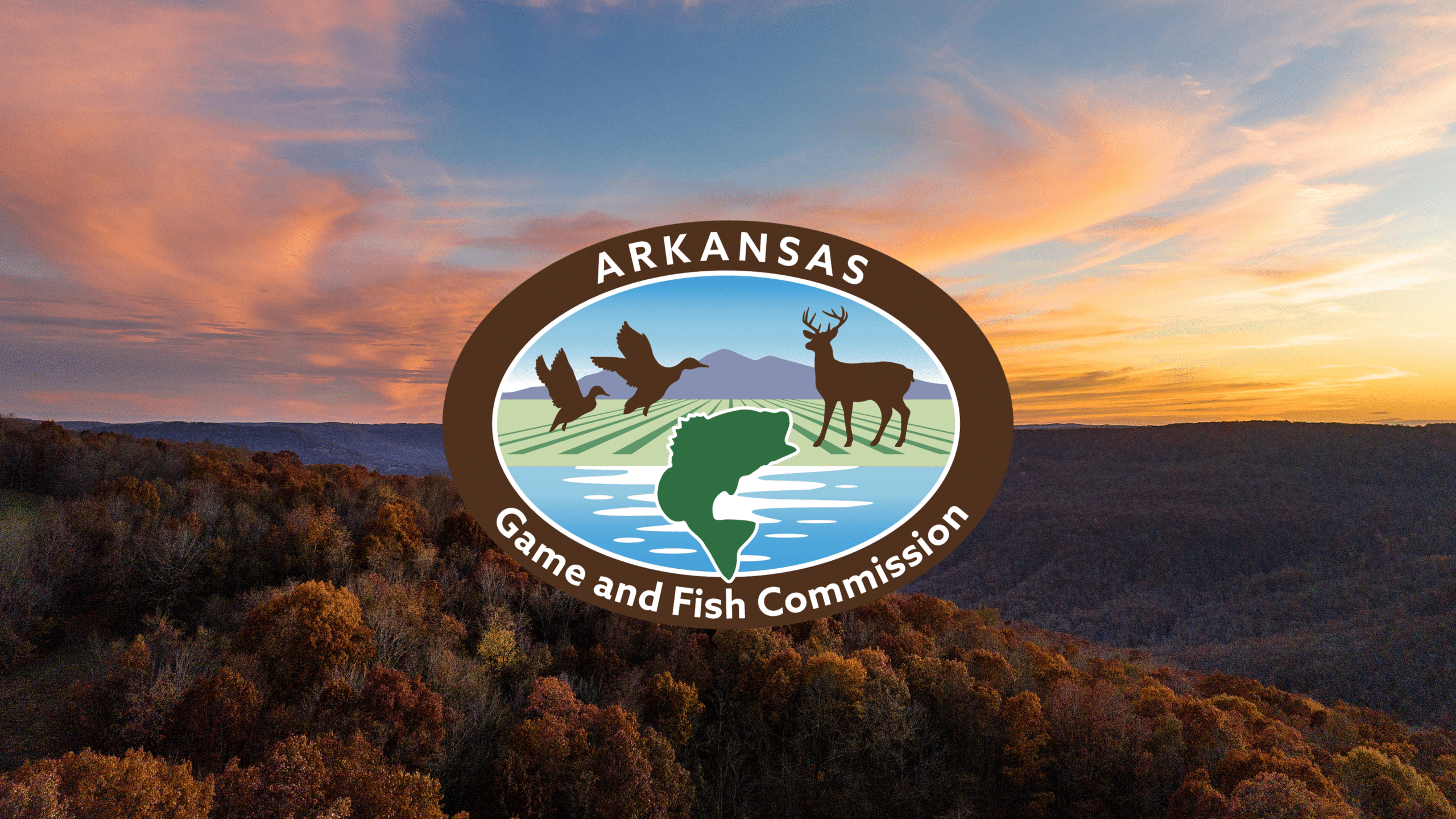 Subscribe to Our Weekly Newsletter E-mails
Don't miss another issue. Sign up now to receive the AGFC Wildlife Weekly Newsletter in your mailbox every Wednesday afternoon (Waterfowl Reports are published weekly during waterfowl season and periodically outside the season). Fishing Reports arrive on Thursdays. Fill in the following fields and hit submit. Thanks, and welcome!