Arkansas Wildlife Weekly Fishing Report
March 25, 2020
Jim Harris

Managing Editor Arkansas Wildlife Magazine
This is the Arkansas Game and Fish Commission's weekly fishing report for March 25, 2020. If there is a body of water you would like included in this report, please email jim.harris@agfc.ar.gov with information on possible sources for reports about that lake or river. Reports are updated weekly, although some reports might be published for two weeks if updates are not received promptly or if reporters say conditions haven't changed. Contact the reporter listed for the lake or stream you plan to fish for current news. Note: msl = mean sea level; cfs = cubic feet per second.
Arkansas River and White River levels are available at: https://water.weather.gov/ahps2/index.php?wfo=lzk
For real-time information on stream flow in Arkansas from the U.S. Geological Survey, visit: http://waterdata.usgs.gov/ar/nwis/rt
For water-quality statistics (including temperature) in many Arkansas streams and lakes, visit: https://waterdata.usgs.gov/ar/nwis/current/?type=quality
---
Craig D. Campbell Lake Conway Reservoir
(updated 3-25-2020) Bates Field and Stream (501-470-1846) said the lake is at its normal (stained) clarity. Water level remains high. Bream are good on redworms and crickets. Crappie are good. Regular minnows and bass minnows are working, along with artificial jigs. Black bass reports are good, with spinnerbaits and plastic worms working, along with topwater lures, lizards, worms, chatterbaits, regular minnows and bass minnows. Catfishing is good using worms, goldfish, nightcrawlers and trotlines baited with minnows and bass minnows.
Little Red River
(updated 3-25-2020) Greg Seaton of littleredflyfishingtrips.com (501-690-9166) said, "I awoke to a different world a couple of weeks ago. I'm 74 years old and can't remember ever hearing the term 'social distancing.' At first, my age group was considered the 'high risk' target. Now, all age groups are showing signs of getting the virus. At this time, with all health officials warning not to travel and limit contact with others, I hope all are taking this seriously. It's not a panic situation, just one that dictates that you not only consider yourself, but others. You can be a carrier of this disease and take it to another area or contract the illness in the area you travel. As much as I hate it, this means traveling to a fishing destination. I live and guide on the Little Red River and, at this time, I am suspending my guide business since I don't want to risk getting the virus or spreading it to another customer. As soon as we get a better handle on this issue, I think everyone can make more accurate decisions. Until that time, I feel calm and caution should prevail.
"I have noticed in the last few days a number of persons coming to this area to escape the boredom and cabin-fever of staying at home. I don't think this is in their best interest or the best interest of those where they are visiting. The Army Corps of Engineers has closed the federal campgrounds on the lake and river. At this time, these areas will be closed until May 15, when a decision will be made to either open or extend the closing to June 1. Congregating in retirement and recreational destinations is not the best idea at this time. People are not escaping the problem, only complicating that problem in these areas.
"Please use good judgement and minimize your travel during this trying time. This does not only apply to overseas; it also means traveling outside your local area. Support your local businesses as best you can.
"The river is high and muddy at this time, so waiting and coming to visit at a later date is also advisable for this reason. Let's all get through this, hopefully as soon as possible, and return to visit and enjoy our beautiful state's outdoor activities."
(updated 3-25-2020) Lowell Myers of Sore Lip'em All Guide Service (501-230-0730) said Greers Ferry Lake is still above seasonal pool. However, they did experience less generation this past week, providing some windows of lower water for wading. The current generation pattern could change at any time, so be sure to check before heading out to the Little Red. For fly-fishing in high-water conditions, Lowell recommends San Juan worms, micro-jigs, egg patterns and streamers. Hot pink and cotton candy bodies on chartreuse jigheads are recommended for Trout Magnet spin fishing. Be safe while enjoying the river. Always check before heading to the Little Red River by calling the Army Corps of Engineers Little Rock District water data system (501-362-5150) for Greers Ferry Dam water release information or check the Army Corps of Engineers website for real-time water release and the Southwestern Power Administration website to see forecasted generation schedule.
Greers Ferry Lake
As of Wednesday, the Army Corps of Engineers reports the lake's elevation at 463.03 feet msl (normal conservation pool: 462.54 feet msl).
(updated 3-25-2020) Tommy Cauley of Fishfinder Guide Service (501-940-1318) said the water level at Greers Ferry Lake is at 464.47 feet msl and rising; it is 2.43 feet above normal pool of 462.04 feet msl. "The overall catching is going good all over lake and rivers, and with forecasts for hotter weather it will be off the charts," Tommy says. "We are open for business as usual, as with 20-foot boat you can practice social distancing for sure. Come get ya some fresh fish."
Crappie are eating from supper shallow out to 30 feet and all in-between on jigs and minnows and small crankbaits, he says. Walleye are on the move all over lakes and rivers, spawning, post-spawn and pre-spawn. Drag crawlers, minnows, crankbaits and jerkbaits for best results. Catfish are making moves as well, from deep to shallow and all in-between, and can be caught various ways. "Black bass are chewing hard all over, just pick your poison from super shallow out to 40 feet," he adds. Hybrid striped bass and white bass are in lakes and rivers and all in between from super shallow out to 40 feet. Grubs, spoons, inline spinners and Road Runners are working.
(updated 3-25-2020) Fish 'N' Stuff (501-834-5733) in Sherwood says the lake is stained in some places. The level is 2 feet high. Smallmouth and largemouth bass are both good. They can be found 10-15 feet deep. For the smallmouth, a jerkbait and peanut butter and jelly jigs will work. For largemouth, try a creature bait of floating worms used near the bushes in the shallows.
Harris Brake Lake
(updated 3-25-2020) Harris Brake Lake Resort (501-889-2745) said the lake appears muddy and the water level is high. Bream reports are good. The bream are being caught in shallow water in the morning hours. Crappie are good on minnows. Anglers fishing from the shoreline are having good success. Black bass are fair. Catfishing is good on trotlines baited with minnows, chicken liver and goldfish.
Lake Overcup
(updated 3-25-2020) Johnny "Catfish" Banks of Overcup Bait Shop and R.V. Park (501-354-9007) said water level is high by about 1 foot, clarity is good and surface temperature is around 56 degrees. Bream are slow but should start picking up any day now with this warmer weather. Bass are doing good around brushtops and structure around the banks. Catfish are being caught on jugs and trotline with shad and slicks. Crappie are being caught on yoyo's at night and poles with minnows. The males are turning black and are in shallow water. Females are being caught in 4 to 6 feet of water around stumps and creek channels. We have seen a lot of people this past week with some big crappie. Everyone stay, we are still open for business, 6 a.m. to dark., Come see me for all your fishing needs. Thanks, 'Catfish.'" Visit Johnny's Facebook page (Overcup Bait Shop and R.V. Park) for the latest updates and photos.
Brewer Lake
(updated 3-25-2020) David Hall, owner of Dad's Bait Shop (501-977-0303), said the lake level is high. Bream are good. Live bait, minnows in particular, are getting bit. Crappie are starting to move and catches this past week have been good. They are 20 feet deep. Baits used are minnows and other live bait, tri-colored crappie tubes and Rooster Tails. Crappie are spawning in the creeks and ponds. Black bass are also taking to minnows with good results, David says. Meanwhile, catfish are not moving yet. They are still on the bottom, but as the temps rise they should move up. David says, "It's better than worse but getting great."
Lake Maumelle
(updated 3-11-2020) Westrock Landing (501-658-5598) on Highway 10 near Roland says largemouth bass are good. They're in transition and can be found outside of the grass around 8-12 feet biting a variety of lures. Try using crankbaits, spinnerbaits, chatterbaits and swimbaits. The Blue Collar Bass Buddy's Club tournament held here last Sunday produced lots of good bass, with Cody and Garry Bryant bringing in a 15.66-pound string with the Big Bass of 4.44 pounds. Eric Wallace and Mike Hammott had a 14.06-pound stringer, and Matt and Mike Collum had five bass weigh 13.76 pounds. The black bass are biting, and not just largemouths. Kentucky bass have improved with a good bite the past week. Reports of them being found in 10-15 feet of water outside the grass line, and they can also be found in 18-22 feet off drops and rocky banks. The white bass are good, too. Reports of them being found still mixed in with the crappie and they are in transition. White bass are staging to make their annual run, which could happen any day. Use Rooster Tails, rattle-type baits and jerkbaits. Crappie are good. Some are reported suspended in 12-18 feet in transitional areas and some are in deeper water, 25-30 feet. Once water is in 53-59 degrees, they should be in the spawning areas. Try using jigs and minnows. No reports on bream this week, but give the worms and crickets a try, anyway. Catfishing is fair; use chicken liver, worms or crayfish.
Sunset Lake
(updated 3-25-2020) Lisa Spencer at Lisa's Bait Shop (501-778-6944) said, "Fishing has taken off like wildfire since vacations for everyone have been disturbed by the virus. What better thing to do than to go fishing and have social distancing, plus with the licenses being waived till the March 29." She says crappie have been good on No. 4 and No. 6 crappie minnows around the dock and the island. Bream have been biting on crickets and redworms. Catfish are fair off nightcrawlers, bait shrimp and bass minnows. Bass have been hitting minnows as well.
Bishop Park Ponds

(updated 3-25-2020) Lisa Spencer at Lisa's Bait Shop (501-778-6944) said brooder minnows and bass minnows have been good for catching bass. Crappie have been good on No. 6 crappie minnows. Catfish have been doing good off minnows and frozen shad. Bream are good on redworms and crickets. In the photo right, Meredith Jacks shows off her 4.3-pound bass caught at Bishop Park.
Saline River Access in Benton
(updated 3-25-2020) Lisa Spencer at Lisa's Bait Shop (501-778-6944) says trotlines have been excellent using brooders, black salties and goldfish for catching catfish, walleye and bass. Crappie have been doing well on No. 6 crappie minnows. Some anglers reported doing well at the spillway and also at Lyle Park on the walleye and bass, too, off brooder minnows. Bream are good on crickets.
Lake Norrell
(updated 3-25-2020) Lisa Spencer at Lisa's Bait Shop (501-778-6944) said the crappie have taken off at this lake. Kalin's 2-inch Grubs and No. 4, No. 6 and pink crappie minnows have been doing great for people on the crappie. Fishing is best in the channel and in the brushtops around the docks. Catfish are good on black salties. Bream are good on crickets fishing them deep, she adds. "Bass, I heard, were slow on plastics and crankbaits," Lisa said.
Lake Winona
(updated 3-25-2020) Lisa Spencer at Lisa's Bait Shop (501-778-6944) said she finally got a report from Lake Winona, and the crappie have been doing well on minnows and Bobby Garland Jigs in assorted styles in the color Blue Ice. Catfish and bass have been good on minnows. Bream are biting on crickets.
Arkansas River at Morrilton
(updated 3-25-2020) Charley's Hidden Harbor at Oppelo (501-354-8080) had no report.
Arkansas River (Cadron Pool)

(updated 3-25-2020) Some anglers who were fishing around Toad Suck on March 15 forwarded the Fishing Report a photo of a nice 7-pound blue catfish they caught that Sunday.
The blue was hauled in by Rob Mauldin (photo), Scott Lewis and Allen Haney on a noodle with frozen shad. Maulden reports that the river that day was rising quickly and "our fish finder showed fish schooled on the downstream side of a rock jetty that had some water flow over the top of the jetty."

Little Maumelle River
(updated 3-25-2020) Ray Hudson at River Valley Marina (501-517-1250) said clarity is clear and the level and current are normal. Bream reports are good. Use worms and crickets. Crappie are good on minnows and sun jigs. Black bass are fair. Try using crankbaits and soft plastic worms (lizards and salamanders). Catfishing is excellent. Chicken liver and shiners are the bait of choice now. No reports on white bass.
Arkansas River (Maumelle Pool)
(updated 3-18-2020) Zimmerman's Exxon (501-944-2527) hears that white bass are starting to run. Anglers report good catches. No other catches reported on bream, crappie, black bass or catfish, however.
Arkansas River (Little Rock Pool)
(updated 3-25-2020) Fish 'N' Stuff (501-834-5733) says the river Tuesday had a high flow of around 200,000 cfs. Level is high. A small craft advisory is in effect. No fishing reports came in.
(updated 3-25-2020) Zimmerman's Exxon (501-944-2527) said the river is very dingy. It's also high and "not a lot is going on."
(updated 3-25-2020) McSwain Sports Center (501-945-2471) keeps an eye out on the southern end of the pool, but as of lately the pool is very muddy and high. Nothing has been reported.
Clear Lake (off Arkansas-River-Little Rock Pool)
(updated 3-25-2020) McSwain Sports Center (501-945-2471) said the lake is "very muddy and very high." No reports came in.
Peckerwood Lake
(updated 3-25-2020) Donna Mulherin at Herman's Landing (870-241-3731) reported the clarity as dingy. The water level is normal. No reports on bream. Crappie are good on minnows and jigs. Black bass are good, but anglers did not share which baits were being used. Catfishing is good using worms, chicken liver, hot dogs, minnows "and pretty much everything," Donna said.
---
White River
(updated 3-25-2020) Cotter Trout Dock (870-435-6525) said the brown trout bite has been great in this low water with its slight murky tinge. The desired gauge level at Newport changed this past week so

the Army Corps of Engineers and the Southwestern Power Administration have decreased generation amounts to as low as minimum flow, although most days they still see a hefty rise in the river level by mid-afternoon. "We're seeing more action with sculpins after a couple of weeks of inattention on the part of healthy browns, but don't leave the minnows at home yet. The low water has even fooled the browns and bigger rainbows into snatching at Sunrise PowerBait combined with shrimp.
"The low water has also forced the rainbows into just their favorite holes, and once you find them the catch is rapid, one after the other. Worms, both live and artificial, have been popular as well as yellow and orange PowerBait (mixed together they look a lot like the Sunrise-colored egg.)
"Wading opportunities abound and bank fishing is a whole lot more productive. Zebra midges have proven successful and peach egg patterns are also doing well. Try throwing a large brown, flashy streamer and see what bites.
"With all that's going on around us, the place to be is the great outdoors! Come to Cotter and the White River for fresh air and for the robust trout catch."
In the included photo, Josh Harper and dad Dave enjoying doubling on some brown trout on the White.
(updated 3-25-2020) Sportsman's White River Resort (870-453-2424) says the river level remains high, but the Corps of Engineers has stopped running water. Trout catches have been good. They report some nice browns caught over the weekend in the 17- to 23-pound range, using minnows. Also, nice-size rainbows were caught over the weekend on PowerBait and Power Worms.
(updated 3-25-2020) John Berry of Berry Brothers Guide Service in Cotter (870-4352169) said that during the past week they have had several rain events bringing about 3 inches to the area, along with cool temperatures and moderate winds. The lake level at Bull Shoals rose 9.8 feet to rest at 11.4 feet above seasonal power pool of 659 feet msl. This is 24.6 feet below the top of flood pool. Upstream, Table Rock 7.3 feet to rest at 8.6 feet above seasonal power pool and 6.4 feet below the top of flood pool. Beaver Lake rose 2.9 feet to rest at 8.7 feet above seasonal power pool and 0.9 foot below the top of flood pool. The White had heavy generation with a small bit of wadable water. Norfork Lake rose 9.8 feet to rest at 13.2 feet above seasonal power pool of 553.75 feet msl and 14.1 feet below the top of flood pool. The Norfork had heavy flows and no wadable water. Seasonal power pool has been reset for the lakes in the White River system. The Army Corps of Engineers has opened the spillway gates on Beaver and Table Rock dams in an effort to lower the water level on these lakes quicker. The White has fished well. The hot has been Rim Shoals. The hot flies were olive Woolly Buggers (sizes 8, 10), Y2Ks (sizes 14, #12), prince nymphs (size 14), zebra midges (black with silver wire and silver bead or red with silver wire and silver bead sizes 16, 18), pheasant tails (size 14), ruby midges (size 18), root beer midges (size 18), pink and cerise San Juan worms (size 10), and sowbugs (size 16). Double-fly nymph rigs have been very effective (John's current favorite combination is a cerise high water San Juan worm with an egg pattern suspended below it). Use long leaders and plenty of lead to get your flies down. Remember that the White River, Norfork tailwater and Dry Run Creek are infected with didymo, an invasive alga. Be sure and thoroughly clean and dry your waders (especially the felt soles on wading boots) before using them in any other water. Many manufacturers are now making rubber soles that are easier to clean and are not as likely to harbor didymo.
Bull Shoals Lake
As of Wednesday, the Army Corps of Engineers reports the lake's elevation at 658.40 feet msl (normal conservation pool: 659.00 feet msl).
(updated 3-25-2020) Del Colvin at Bull Shoals Lake Boat Dock said the clarity is dingy to clear. The lake is 12 feet high and rising. Surface temperature is 51 degrees. Del suggests that in these conditions, target the channel swing transitions toward spawning pockets. He heard no reports on bream. Crappie are fair. They are at a depth of 15-20 feet on gravel points close to or on the bottom. Success can be had using a Ned rig, shaky head rig or Carolina rig. Look in those rocky point areas and by steep banks. Black bass are fair. If you're around shad and it's windy, a crankbait is good. Otherwise, go with jerkbaits and jigs on points 10-25 feet down, and also use swimbaits. Focus on the shallow flats. No reports on catfish. White bass reports are good. White bass are moving up. Walleye are being caught close to dusk using jerkbaits. View Del's YouTube videos (Bull Shoals Lake Boat Dock) for the latest in what's biting and what Del is using, plus his tips on how to fish the various lures.
Norfork Lake
As of Wednesday, the Army Corps of Engineers reports the lake's elevation at 555.98 feet msl (normal conservation pool: Sept.-April, 552.00 feet msl; April-Sept., 555.75 feet msl).
(updated 3-25-2020) Tom Reynolds of STR Outfitters said, "I did not do much fishing this past week due to the weatherman saying we would have rain all day when I had trips scheduled, so we canceled and, guess what? No rain. We did get a lot of rain, but most of it was at night. The lake is 12 feet over pool and it looks like it will keep going up. We did try and fish Friday morning but the lake rose 3 feet overnight and the debris line in Bennett's was a mile long.
"They are catching stripers along the bluff walls in front of Fouts marina and on the flat heading towards 6B. The water was warm Friday, so we decided to catch some shad. We moved to the back of the left arm of Bennett's and found crappie and shad in 2 feet of water. The water was muddy and the temperature was 58 degrees. With the influx of new water the temperature will fall, but the dirty water holds the temperature better, so once this cold front passes we should expect some great action on the flats for stripers. The crappie are moving up and you should expect to catch a limit fishing the new brushline as the water rises.
"Keep fishing the creeks for crappie, don't be afraid to go way back into shallow water. We were baiting on Friday and the water was 58 degrees and found crappie in 2 feet of water. Once we start getting some warm nights the crappie will move back and start feeding again. Minnows, jigs and small spoons are catching limits of crappie. The best three creeks right now are Big Creek, Bennett's Bayou and Pigeon Creek."
(updated 3-11-2020) Lou Gabric at Hummingbird Hideaway Resort said, "Norfork Lake fishing has been good for most species over the last week. The weather has been fairly stable with cool mornings and warmer afternoons, but the lake level changes has affected the fish most, in my opinion. The Corps of Engineers has opened up a flood gate to evacuate some excess water from Norfork Lake. Our lake is dropping roughly 6 inches a day. What I have noticed is that a lot of the baitfish are moving out of the backs of the creeks and into the main lake or other coves that are close to the deep river channel. This has mainly affected the striped bass in the lake, but will also affect where the largemouth will start to feed.
"The last several days I have been fishing back in a major creek in 15-40 feet of water. Each day I have noticed fewer baitfish in the area. When I moved out towards the mouth of the creek, I found more bait, but they have moved into coves and sometimes all the way to the back of the cove. When I find a large concentration of bait, I have found many largemouth and a few spotted bass feeding heavily. Yesterday in two different coves, in roughly 15-20 feet of water there were many largemouth feeding close to the surface, as well as right on the bank. Small swimbaits and crankbaits are both working, as are jigs worked along the bottom, from 5 feet of water out to 20 feet. I have also gotten into some good topwater action for largemouth. This action has only occurred when there is a lot of bait in the area. Topwater action can occur any time of day, so keep your eyes open.
"Hybrid and striped bass are continually moving around in search of their food source. The common saying 'when you find the bait, the stripers will be nearby' held true most of the time in recent days. The striped bass are feeding in very shallow water in the early morning and also in the latter part of the afternoon. Start looking at the shallow side of the lake for this species. They are on points with brush and cover. This is normal for springtime fishing, but it is happening a little earlier than usual. The other type of areas where stripers are showing up is in the backs of coves, but only if the bait has moved in. I have been trolling Berkley Flicker Minnows, size 7 and 9. The 7 dives about 15 feet and the 9 dives about 20 feet. I am hugging the shoreline staying in 18-30 feet of water. I have found that the stripers are also relating to brushpiles, so don't hesitate to troll over the brush, but be prepared to lose a few lures. The other method of fishing for stripers is to cast suspending jerkbaits or 6-inch swimbaits. Yesterday afternoon a few of our guests found stripers right on the bank, on a long shallow point. They were casting a swimbait up in 5 feet of water and retrieving slowing and getting hammered, almost as soon as the bait hit the water. With these shallow-feeding fish, I would have to say that the stripers are continuing to feed after sunset, so if you have interest in some exciting fishing, start slow-rolling a suspending jerkbait on shallow points after dark. Cast your bait as close to the shoreline as possible, then retrieve to the boat very, very slowly. I like to keep the bait on the surface or close to it. Some other fishermen like to jerk it once to get the bait down a couple of feet, then start the retrieval. Try both and see what the fish want.
"Like Hummingbird Hideaway Resort's Facebook page for frequent fishing report updates. Our fishing derby for Hummingbird Hideaway Resort guests has also started, so if you like a little friendly fishing competition and a chance to win some cash or free stays for your big catch, give us a call at 870-492-5113. Our derby runs for throughout the year.
"Norfork Lake is dropping about 6 inches per day with both generators and a flood gate partially open. The current level is 556.04 feet msl. The surface water temperature was 49-52 degrees. The lake is clearing, but still stained. If you head upriver and up in the Bennett's area, the water is still brown from the heavy northern rain a week ago. Happy fishing and see you on the lake."
Norfork Tailwater
(updated 3-25-2020) John Berry of Berry Brothers Guide Service in Cotter (870-435-2169) said Norfork Lake rose 9.8 feet to rest at 13.2 feet above seasonal power pool of 553.75 feet msl and 14.1 feet below the top of flood pool. The Norfork had heavy flows and no wadable water. The Norfork is fishing better. Navigate this stream with caution as things have changed a bit during the recent flooding. There has been major gravel recruitment at the bottom of Mill Pond and the dock hole. The most productive flies have been small midge patterns (sizes 18, 20, 22) like ruby midges, root beer midges, zebra midges (black or red with silver wire and silver bead) and soft hackles (sizes 14, 16) like the Green Butt. Egg patterns have also been productive. Double-fly nymph rigs have been very effective. Try a small ruby midge (size 18) suspended 18 inches below a red fox squirrel and copper. The fishing is better in the morning. Dry Run Creek is fishing very well. The weekends can be pretty busy. The hot flies have been sowbugs (size 14), Y2Ks (size 12), various colored San Juan worms (worm brown, red, hot fluorescent pink and cerise size 10) and mop flies.
John said, "Perhaps the best kept secret in Arkansas is Dry Run Creek. It is located, on the edge of the Norfork National Fish Hatchery, which sits below Norfork Dam, in north-central Arkansas near the town of Norfork. It is a small stream that receives the water discharge from the hatchery that provides the perfect conditions for trout to exist; consistent flows of cool, clean, highly oxygenated water. It has been a catch-and-release stream for over 30 years and is limited to children under 16 years of age and mobility-impaired adults (this requires a mobility-impaired permit from the Arkansas Game and Fish Commission).
"A few years ago local conservation groups like Trout Unlimited, the Friends of the Hatchery and others raised about a quarter-million dollars to enhance the fish-holding ability of the stream. These improvements were designed by Dave Whitlock. Due to its catch-and-release regulations and near-perfect water conditions, this stream has a large trout population that includes substantial numbers of trophy fish. Some of these trout are as big as your leg. When I guide there I expect my clients to catch at least one trophy.
"If you have children, grandchildren, nieces or nephews, this is the ultimate place to introduce them to fly-fishing. They will get lots of opportunities to hook, fight and land good trout. If you don't get around as well as you used to or have parents, relatives or old fishing buddies in the same boat, this is the best place for them to relive to good old days when they were able to wade on a great trout stream.
"There is a boardwalk on the creek adjacent to the parking lot that is wheelchair accessible. Anglers who are mobility impaired are limited to fishing from the boardwalk. It features several wheelchair platforms that make it easy to cast from a wheelchair. The problem is that the floor of the wheelchair platform is about 8 feet above the surface of the water. I always get in the water below the platforms so that I can net, pose and release the trout quickly.
"Most of the creek is easily accessed from a trail along it. There are several spots that are easy to cast and fish from, but I always want my young clients to wear waders that allow access to the entire creek. I also wear waders so that I can get in the water. This gives me an advantage when I am netting trout. Most trout are lost at the net. I carry a large boat net with a long handle to help me net the bigger trout.
"Due to the small size of the creek, I have found fly-fishing to be the most effective method to fish it. I mostly high-stick. You are limited to one barbless hook point and you cannot use natural or scented baits. I use a 9-foot, 5-weight fly rod with a reel that has a stout drag system. I use a 7.5-foot leader and an 18-inch tippet. I use 4X tippet when the water is clear and 2X tippet when the water is stained. Larger tippet allows your child to put more pressure on the trout and land them more quickly.
"I generally fish nymph patterns under an indicator. My most effective patterns have traditionally been sowbugs (the principal food source in the creek), egg patterns (peach), San Juan worms (worm brown, red and cerise) and mop flies (white, chartreuse and pink). I have also had my clients land trophy trout on grasshopper patterns. Dry Run Creek is a fishing phenomenon that simply does not exist anywhere else. This is public water and is open to all at no charge."
Buffalo National River/Crooked Creek
(updated 3-25-2020) John Berry of Berry Brothers Guide Service in Cotter (870-435-2169) said the Buffalo National River and Crooked Creek are high and off-color. The smallmouths will begin picking up as the water warms. John's favorite fly is a Clouser minnow. Carefully check the water level before entering Crooked Creek or the Buffalo River. There are no dams on these streams. They both have large drainages and are prone to flooding during and following any rain event. The water can rise very quickly.

---
Beaver Lake
As of Wednesday, the Army Corps of Engineers reports the lake's elevation at 1,125.70 feet msl (normal conservation pool: 1,121.00 feet msl).
(updated 3-25-2020) Jon Conklin with FishOn Guide Service (479-233-3474) says Beaver Lake is as full as it has been last year or so. "We had a couple rain events last week. Water temperature is in the 50s throughout the lake. Water clarity is in three phases with clearing in river arms – chocolate from Blue Springs up to around Point 12, and clear but stained a bit from Point 5 to the dam. The Army Corps of Engineers had floodgates open and that created a good bite on brown bass and spots on main river channel points. Look on the downward side of current in 20 feet of water. Bass are posting up for upcoming spawn and the bite should continue to improve. Stripers are still good, with lots of fish being caught in Prairie Creek and downlake in the main creek arms. Crappie are fair with the latest rise and mud has scattered fish as they re-establish on brush in 10-15 feet of water. We have been catching walleye in good numbers but lots of short males under 18 inches, making it hard to fill limits. White bass are hit or miss. They are in river arms, and one day they are on fire, the next day not so much. My advice on all species is move often to get on fish. We are in pre-spawn and fish are in transition. As water moves towards 60, start to look shallow. With an 80-degree forecast, that will be sooner than later."
(updated 3-25-2020) Southtown Sporting Goods (479-443-7148) said the rivers are muddy all the way to Prairie Creek. Water temps are differing throughout the lake, but they are averaging around 49 degrees. Water level is high, about 9 feet above normal. Bream reports are poor. They were biting on crickets "pretty fair," Southtown reports, "but the rain messed that up." Crappie are fair. You'll find them at a depth of 8-10 feet and biting minnows and jigs. Black bass are fair on crankbaits and jerkbaits. Catfish are poor. White bass are doing fair along the rivers on Tiger Crankbaits and Rooster Tails.
Beaver Tailwater
(updated 3-25-2020) Guide Austin Kennedy (479-244-0039) didn't have a fishing report this week due to not getting out because of the weather and with the spillway release off Beaver Lake dam. He'll be out this week, he said. Anglers can contact Austin through his fishing Facebook page (Busch Mountain Fishing Guide Service) for more information between reports.
Lake Fayetteville
(updated 3-25-2020) Lake Fayetteville Boat Dock (479-444-3476) is closed until further notice due to the coronavirus pandemic. However, the lake itself is open for fishing from the shoreline. Fees for fishing here are waived through Sunday to correspond with the Free Fishing Week in Arkansas
Lake Fort Smith
(update 3-11-2020) Ralph F. Donnangelo, park superintendent, says fishing continues to remain slow with cold cloudy waters and unsettled weather. A few locals have been brave enough to venture out on the lake, but stringer bustin' catches do not seem to be materializing. "However, I did manage to catch a snippet of information from an overheard conversation the other day – it appears there is some developing smallmouth bass action toward the north end of the lake around the Frog Bayou inlet. Sadly, details were few and minimal at best. There was also some word of black crappie beginning to stir in about 15 feet of water around the flooded timber areas toward the southeast side of the lake before you get to the dam."
Lake Sequoyah
(updated 3-25-2020) Lake Sequoyah Boat Dock (479-444-3475) said the lake is muddy but clearing. Water level is high. Crappie reports were fair. Minnows and jigs are working. Black bass are fair on spinnerbaits, swim jigs and regular jigs. No reports on bream or catfish. The marina at Lake Sequoyah is closed (no boat access), but fishing at the lake is allowed. Fees at Lake Sequoyah are waived through Sunday for Free Fishing Week in Arkansas.
---
Crown Lake
(updated 3-25-2020) Boxhound Marina (870-670-4496) says it will be closed through April 5.
Lake Charles
(updated 3-18-2020) Shelly Jeffrey at Lake Charles State Park said fish are starting to bite despite cool water temperatures. Water is high, and the temperature Sunday morning was 41 degrees. Best moon times in March occur March 21-27, she said. No reports on bream. Crappie are fair on minnows, jigs and worms. Black bass are fair on spinnerbaits, crankbaits, plastic worms and live worms. Catfishing is fair. Use worms, blood bait, stink bait, chicken liver and Catfish Pro Blood.
Lake Poinsett
(updated 3-25-2020) Seth Boone, the park superintendent at Lake Poinsett State Park, says the lake remains drained for the ongoing repair work; however, the state park has "continued being the light in the dark for bait. We are looking forward to the lake coming back in about a year for guests to enjoy." The park's bait shop is in close proximity to many other fishing destinations in northeast Arkansas while Lake Poinsett is repaired.
Spring River
(updated 3-18-2020) Mark Crawford of Spring River Flies and Guides says water levels are running at 514 cfs (350 cfs is average) and water clarity is poor. "We had a monsoon move through on Saturday. River got a muddy look to it. It's starting to go back to green today (Monday). Should be good by midweek to fish if it would quit raining. Stocking the first of this month has increased getting ready for warm weather. Plenty of trout in the river and smallmouth bass were hitting great before this last rain.
"Olive lead-eye Woolies were super-hot last Friday before this rain. We had been catching big browns and nice smallies. Not many browns lately with the higher water. They are there, just not fishing the right thing."
For spin fishing in the higher water, Mark says, trout cranks by Troutmagnet.com and Berkley Flicker Shad have been doing well getting down to the fish. "When the rain stops, the fishing will be fantastic," he said.
Mark says he and customers are "catching really nice rainbows on Y2Ks and olive Woollies," he says. "Doesn't hurt to weight the flies extra when tying, or use of a split shot can help to get down to the fish. If you're not hanging up on bottom occasionally then you may not be getting deep enough. The smallmouth have been biting well on olive with the warm up the last few days. This is a great time to get out on the water. Starting in March, stocking will increase from 1,700 during winter months to 7,000 rainbows in preparation for the summer fishing."
He adds that hot pink and orange Trout Magnets and brown trout and rainbow trout trout cranks have been hot for spin fishers.
"A trout management plan is in the works and will hopefully be put into place this year," Mark says. "We are all hoping for some catch-and-release areas on the river. Trout permits increased in price last year and money is earmarked for rebuilding the Jim Hinkle Fish Hatchery that was damaged during a 2017 flood. When these two things come into place it will really make the Spring River an even better trout fishery. And it is great now! Great things are happening on the Spring River." Check out Mark's blog at springriverfliesandguides.com for the latest river conditions.
(updated 3-25-2020) John Berry of Berry Brothers Guide Service in Cotter (870-435-2169) said the Spring River is navigable. This is a great place to wade fish when they are running water on the White and North Fork rivers. Wear cleated boots and carry a wading staff. There is a lot of bedrock that can get very slick. The hot flies have been olive Woolly Buggers with a bit of flash (size 10), cerise and hot pink San Juan worms (size 10) and Y2Ks (size 10).
Walcott Lake
(updated 3-25-2020) Walcott Lake (Crowley's Ridge State Park) had no reports.
White River
(updated 3-25-2020) Triangle Sports (870-793-7122) in Batesville said the water is very muddy and very high, and therefore there were no fishing reports.
---
Arkansas River (Pine Bluff Pool)
(updated 3-25-2020) The University of Arkansas at Pine Bluff Bass Fishing Team had no report.
Arkansas River (Pool 2)
No reports.
Cane Creek Lake
(updated 3-25-2020) Austin Davidson, park interpreter at Cane Creek State Park, had no report.
Lake Chicot
(updated 3-25-2020) Brian Whitson, park interpreter at Lake Chicot State Park (870-265-5480), said the word at Chicot is that catfish and crappie are both biting, although this rain has stalled things the last several days.
Lake Monticello
(updated 3-25-2020) The lake is undergoing a repair to the dam and improvements to the fish habitat and is currently drawn down.
---
Millwood Lake
As of Monday, the Army Corps of Engineers reports the lake's elevation was 262.50 feet msl (normal pool: 259.20 feet msl).
(updated 3-25-2020) Mike Siefert at Millwood Lake Guide Service said that as of Monday, Millwood Lake has almost leveled out and is back on a slow fall after going 4 feet above conservation pool with recent thunderstorms. The lake is 3.5 feet above normal conservation pool, near 262.5 feet msl; the discharge Monday was around 23,000 cfs in Little River according to the Army Corps of Engineers. The tailwater below the dam and gate as of Monday is about 247 feet msl with discharge. Check the most recent lake level of Millwood Lake on the guide service's website, or at the Army Corps of Engineers website, for updated gate release changes and inflow rates with rising and falling lake levels, especially during high flow river conditions.
Note: Wilton Landing on Little River U.S. Highway 71 and White Cliffs campground and boat ramp, along with Saratoga boat ramp, are closed by the Corps due to flooding. Continue to use extreme caution in Little River navigation this week where logs and floaters may be present this week.
Surface temps as of Monday ranged 57 degrees early to 65 later under full sun, depending on location. Clarity in the oxbows, with the recent rise, is stained. Little River stain is more prevalent this week, muddy in locations near Cossatot inflow and Wilton, with increase of current, and with random broken timber and debris.
UPDATE, MARCH 24: The Saratoga boat ramp reopened late Tuesday. It's unknown when Wilton or White Cliffs will reopen, but Tri-Lakes Project Office will have another update later this week. A link to the project office can be found on the guide service's website and its Helpful Links page, along with current elevation and discharge rates.
As for fishing details:


* Largemouth bass: They are being seen near spawning flats, roaming in search of bed sites near vertical structure. Mike says they are seeing mostly male largemouths roaming in back areas of 3-8 feet depth creeks, and bedding flats on warm afternoons, near vertical structure. Brazalo Chatterbaits and spinnerbaits are randomly working over the past few weeks, and Rat-L-Traps, along with custom painted S-Cranks, are getting fair responses over the past couple weeks from these active roaming bass. Anywhere a creek channel is close by to the deeper creek bends or vertical structure and drops into the oxbows, where stumps and creek mouths drop, have held some decent-size bass over the past several weeks, and they were moving shallow on afternoons, best responses from 11 a.m.-3 p.m. The largemouths were much more reliable in the oxbows of McGuire and Horseshoe lakes where the water clarity was drastically better, water temps were warmer, and calm/no river current present. The bass continue their best hits on Rat-L-Traps in Red Chrome, Toledo Gold, Ozark Craw and Red Rayburn Craw. Baby Brush Hogs and lizards continue taking some decent 15-18-inch males roaming flats in the clearer water sections of the oxbows, away from river current. With the water temps continuing into the upper 50s and low to mid-60s the males are active and females continue staging, with a few seen on beds on top of flat cut or broken tree stumps. Where you find shallow 5-8 foot depth flats with stumps you can find a few decent 2-3-pound males roaming on warm afternoons, if near to a quick creek bend drop into 8-12 feet structure. More bed-making activities are being observed now. South Hickory Golf Course pockets continue warming up, and they're seeing pre-spawn male bass run in and out near stumps and vegetation. They continue to see good reactions from 2-3-pounds males over the past couple weeks by pitching lizards and Baby Brush Hogs, Pit Bosses and Beavers around cypress trees, flooded buckbrush, bushes and backs of pockets.
A young angler caught a nice 5-6-pound pre-spawn female largemouth off the bank at Millwood State Park this week, and another angler fishing near there showed off a nice healthy 9.5-pound largemouth with bloody tail from nest-tending near the Millwood State Park.
Best colors of chatterbaits and spinnerbaits have been chartreuse/white, Millwood Mayhem Bream, Spot Remover or Arkansas River Shad. Best depth zones Mike and the other guides are targeting are cypress tree knees from 6-10 feet, with 12-15 feet of depth nearby.
And in the accompanying photo, one of Mike's clients, Bono, holds a prize caught this week on Millwood.
* White bass: Whites continue their annual spawning migration along Little River and mouths of the oxbows and creek dumps, and running up Little River. It continues this week also, in much the same areas as last week, but the muddy, sudden inflow of rain and muddy current slowed the pre-spawn feeding. Trolling medium to deep crankbaits and spoons along upper reaches of Little River will pick up an occasional white bass. "The sudden inflow of heavy rain and runoff and muddy water, has temporarily slowed the rapid-fire bite we were getting last week," he said. Heavy thumping ¾-ounce and 1-ounce Rat-L-Traps in Millwood Magic, chrome or Splatterback colors, cranked very slow and deep behind primary or secondary points, caught some decent, 2-3-pounders over the two or three past weeks from 9-16 feet deep. A chrome three-quarter-ounce Cordell Hammered Spoon with a red/white hair bucktail, vertical-jigging behind primary points near the bottom where stumps were located on the backside of points, were connecting with a few nice sized 2-3 pound whites over the past several weeks. Swimming jigs with a heavy thumping tail swimbait trailer picked up a few whites in 10-14 feet swimming and dropping the bait. Deep running Fat Free Shad cranks in Tennessee Shad or Citrus Shad, H&H Spinnerbaits, red/white Rooster-Tails, Little Cleos, Little Georges, War Eagle Underspins and swimbaits all have been catching the whites over the past two weeks. With the increase of warm water temps into the upper 50s, the white bass spawning run continues up Little River near Patterson Shoals. The whites continue holding in the same areas.
* Crappie: Minnows and jigs were working two weeks ago near standing timber and creek channels in the clearer sections of the oxbows and golf course pockets, from 8-12 feet deep. The rapid 4-foot rise and muddy water has slowed the crappie responses but Mike says they did pick up a few decent crappie caught near cypress trees in South Hickory hitting small spinnerbaits like a Rocket Shad or Little Cleo and Blakemore Roadrunners in white/chartreuse.
* Catfish: continue biting consistent over the past few weeks with the increased current along Little River. Channel cats and blues remain good on Punch Bait and cut baits over the last week on trotlines from 8-14 feet of depth in current.
Lake Columbia
(updated 3-25-2020) Sportsman's One Stop in El Dorado (870-863-7248) had no report.
Lake Greeson Tailwater
Visit www.littlemissouriflyflishing.com for a daily update on fishing conditions.
Lake Greeson
As of Wednesday, the Army Corps of Engineers reports the lake's elevation was 544.60 feet msl (normal pool: 548.00 feet msl).
(updated 3-11-2020) Jason Lenderman of JL Guide Service (870-490-0804) said the lake level is 544.39 feet msl, or 3.61 feet below full pool of 548 feet msl. Water temps have warmed up to the mid-50s and the upper portion of the lake has some color. Fishing is really starting to get good. Bass are trying to move from the winter depths to the spring spawn. Right now, if you find the shad you will find the bass. Bandit 200 Crankbaits in crawdad colors are working on rocky points and flats really well. Booyah Hard Knockers in red or gold are also working well in these areas. Bass can also be caught on Booyah and War Eagle Jigs. Black/blue and green pumpkin colors work best depending on water clarity. Suspending Super Rogues and Super Rogue Jr's are also working very well on windy points. Chrome/blue and clown colors are working well. Crappie have been good lately. They can be caught in brush 15-25 feet deep on minnows and Bobby Garland Jigs.
DeGray Lake
As of Wednesday, the Army Corps of Engineers reports the lake's elevation was 406.11 feet msl (normal pool: 408.00 feet msl).
(updated 3-25-2020) John Duncan of yoyoguideservice.com at Iron Mountain Marina said, "Spring is here. I actually saw 59.8 degrees on my electronics a couple of days ago. So, since this is Arkansas, we get a cold rain.
"Whites and hybrids' movement is upriver. If you venture above Shouse Ford be aware of floating debris. The water level is 407.87 feet msl and they are pulling water as they need to with spring weather conditions and needs. There is lots of bass fishing going on, but with the virus and social distancing, the reports I have are limited." John says campgrounds at DeGray Lake State Park are closed, so boat traffic and participation is down. "But the guys I talked to are still with A-rigs. The crappie are really getting ready. Brushpiles in water 14 -18 feet deep are full of crappie, lots of smaller ones. We are still getting fish on jigs or minnows with a slow transition of minnows getting better. You fishermen better get ready, the spawn is close. Everyone stay safe."
(updated 3-25-2020) Capt. Darryl Morris at Family Fishing Trips says it's that time of year where crappie are moments away from laying their first eggs. The warmer nights this week are the key to warming the water for spawning temps. For greater numbers than size, fish 4-8 feet deep on the staging brushpiles. Pitch minnows or jigs around the shallow buckbrush, but don't expect to catch that wall-hanger everywhere. Casting jigs around shallow flats and points can produce, too.
---
White Oak Lake
(updated 3-18-2020) Curtis Willingham of River Rat Bait (870-231-3831) said White Oak Upper and Lower are murky. The surface temperature is 58 degrees as of Tuesday afternoon, with water that is a little high. Crappie are good. They are in 6-8 feet depth and biting minnows and jigs. No bream, black bass or catfish were reported.
Felsenthal
(updated 3-25-2020) Sportsman's One Stop in El Dorado (870-863-7248) had no reports.
---
Lake Atkins
(updated 3-25-2020) Donald Ramirez, the new owner of Lucky Landing (479-641-7615) on the southeastern end of the lake, said the clarity was a little murky with the slight wind earlier this week. Water level is a little high. Crappie are good. Anglers report catching several 2- to 3-pounders using minnows and jigs. No reports on bream. Black bass are good; use jigs for best results. Catfishing is fair. The catfish are going after the minnows thrown by crappie anglers. White bass are good. They are beginning to be caught on jigs.
Lake Catherine
For weekly flow releases from Carpenter Dam, visit www.entergy.com/hydro
(updated 3-25-2020) Steve Donahou at Lake Catherine State Park had no report.
Lake Catherine (Below Carpenter Dam)
For weekly flow releases from Carpenter Dam, visit www.entergy.com/hydro
(updated 3-25-2020) Shane Goodner, owner of Catch'em All Guide Service, reports that both lakes Hamilton and Catherine have been refilled to their normal summertime levels. Heavy flows have been the norm as continued rainfall kept Lake Ouachita over a foot into the flood pool. Open flood gates and high generation have created a treacherous situation in all area dam tailraces. All boaters and anglers alike should use extreme caution if attempting to navigate the Carpenter Dam tailrace. It could take several weeks for the affected areas to return to normal. Thousands of trout are present and thriving in Lake Catherine. When lake conditions stabilize, anglers can begin to catch limits of trout using redworms or nightcrawlers under a bobber or fished just off the bottom. Worm presentations are often overlooked and will consistently produce results when other baits fail. Other live baits such as waxworms and mealworms will also perform well used in the same manner. Live minnows tend to catch larger trout that search for bigger prey. PowerBait and Trout Magnets in basic colors are two of the best methods known to man for catching rainbow trout are should never be forgotten by anglers who are serious about catching fish. Fly-fishermen that cast San Juan worms or micro-jigs in black or white under strike indicators can expect a solid bite. Egg patterns in white or yellow will also work very well in slack or current flow. Woolly Buggers have to be included in the best-of fly patterns and should be present in every fly anglers' tackle. The walleye spawn is on in the tailrace with fish spotted in the shallows at dawn and dusk. Trolling shallow-running crankbaits against the current will draw strikes from hungry walleye guarding their beds. Carolina-rigs tipped with live minnows or nightcrawlers is a proven technique in current or slack water. Vertical-jigging spoons in deeper water is often a forgotten method of catching walleye and will outperform many other efforts. Trout will be king for the next few months, but the crappie spawn is due to begin. Anyone navigating the Carpenter Dam tailrace must always wear a life jacket and should be aware of the generation schedules.
Lake Dardanelle
(updated 3-25-2020) Jason Baumgartner, park aquarist at Lake Dardanelle State Park (479-890-7495), said that since last Tuesday (March 17) they have had frequent rain and overcast skies. For this week, a nice warmup was expected Wednesday and Thursday before rain chances returned Friday. Then partly cloudy skies and seasonal temperatures return Sunday. Recent rains and high river flow has muddied the water. Surface temperature earlier this week was 58 degrees. As of Tuesday (March 24) the Army Corps of Engineers has reported river flows near 200,000 cfs at both Ozark and Dardanelle. Currently, online USACE water level reports are not accessible.
Lake Dardanelle State Park's goal is to deliver the services you need while keeping the health and safety of our staff and guests at the highest levels. We are complying with state and recommendations for social distancing to help stop the spread of COVID-19. Reservations for the use of our tournament fishing facility have been canceled through May 31. Tournament participants are advised to contact their tournament event directors for details specific to their tournament.
Lake Hamilton
(updated 3-25-2020) Greeson Marine, hometown dealer of the Arkansas-born-and-bred X-press all-aluminum, all-welded fishing boats in Hot Springs, reports lake levels at normal pool levels with water temps in the high 50s and rising daily. Water clarity is fair with 2-3 feet of visibility in most areas. Bass have been doing pretty well lately. Brush piles in the 15 feet range near the mouths of pockets have been holding fish, along with shallow spawning areas in the backs of pockets. Jigs in green pumpkin, Chatter baits, Spinner baits, shallow running crank baits and Jerk baits have been catching some fish. White, Shad, Chartreuse and Craw colors. It's getting into the floating worm season so don't forget that presentation I the shallows. Crappie have been doing very well in some unusual places. Crappie are making their way into the spawning areas. Using ditches, drains and channels as the road to get to these Spawning areas the Crappie can be intercepted. 15-22 feet in the middle of these "highways" and laying close to the bottom are these hungry fish. Spider rig is the perfect choice for these fish but don't overlook an ultralight rod and some good Sonar. (Pink/ Chartreuse) presentations and (chartreuse/white) have been doing very well with the Crappie. Reports coming in of walleye being caught everywhere near current, and by accident. Good luck, God bless and GoGreeson!"
Lake Nimrod
As of Wednesday, the Army Corps of Engineers reports the lake's elevation was 343.69 feet msl (normal pool: 342.00 feet msl).
(updated 3-25-2020) Andrews Bait Shop and More (479-272-4025) said the lake clarity is half muddy/half clear. Surface water temperature is 51 degrees and the water level is 13 feet above normal. Crappie are excellent. They're being caught with minnows and on yo-yos with minnows; they recommend getting/using a LiveScope, the instrument will show the crappie now at about 6 feet depth in various spots. Bream reports are good. Anglers are using redworms and Rock Hoppers. Bass are good on spinnerbaits (War Eagles were being used this week), jigs and a gold willow leaf with white skirt. Catfish are fair on chicken liver and shad.
Note: The parks will be closed after Sunday, March 29 (per Army Corps of Engineers) but the boat launches and fishing will continue to be accessible.
Lake Ouachita
As of Wednesday, the Army Corps of Engineers reports the lake's elevation was 576.76 feet msl (normal pool: 578.00 feet msl).
(updated 3-25-2020) Todd Gadberry at Mountain Harbor Resort and Spa (870-867-2191/800-832-2276 out of state) reports that black bass are very good. Jerkbaits, crawfish-colored crankbaits and Carolina rigs are starting to produce good stringers. Walleye are good. Shad-colored crankbaits fished on river points are a good starting point for these fish. Stripers are very good. These fish are being caught on Alabama rigs, hair jigs or jerkbaits on the west end of the lake. Bream are slow but are picking up with worms, crickets or PowerBait in 15-25 feet of water. Crappie are fair to good. Try a small jig or minnow near brush in 15-25 feet of water. No reports on catfish. The water temperature is up to 56-58 degrees. Water clarity is stained on the west end and colored on the east. Lake level Tuesday evening was 579.27 feet msl. Call the Mountain Harbor fishing guides (Mike Wurm, 501-622-7717, or Chris Darby, 870-867-7822 for more information.
Blue Mountain Lake
As of Wednesday, the Army Corps of Engineers reports the lake's elevation was 384.69 feet msl (normal pool: 384.00 feet msl).
No report.
---
Horseshoe Lake
(updated 3-18-2020) Professional fishing guide Ronnie Tice (901-687-6800) said the lake is muddy and high. The temperature is running 50 degrees in the main lake and 4 degrees in the canals. Ronnie said he and his clients only caught one good fish lately shooting the canals. Ronnie also said he informed clients not to go to Horseshoe for a while until lake conditions are better. Check out Ronnie's Facebook page for the latest information, recent photos when the fishing was hot, and more on the old Mississippi River oxbow not far from Hughes.
Bear Creek Lake/Storm Creek Lake
(updated 3-18-2020) Natalie Faughn, assistant superintendent at Mississippi River State Park (870-295-4040), says activity has been hit or miss this week on both Bear Creek and Storm Creek lakes. "Most of our anglers are fishing with minnows and are trying to attract crappie, but we are also having some souls attempt to find the bass that are hiding."
She adds, "As of now, Mississippi River State Park and all of its facilities are open to the public. We are temporarily suspending all public interpretive programming, but our campgrounds and day-use areas remain open." Any changes during this ever-involving situation, she says, will be listed here, and patrons of the park can call the phone number listed above.
Cook's Lake
(updated 3-11-2020) The AGFC's Wil Hafner at Cook's Lake Conservation Education Center (870-241-3373) says the White River at Clarendon is 28.3 feet and falling, "but we still have a ways to go before the parking lot is dry and accessible. Now is a great time to get out and fish lakes that are not highly affected by large amounts of rainfall. Good luck!"
---
Recent News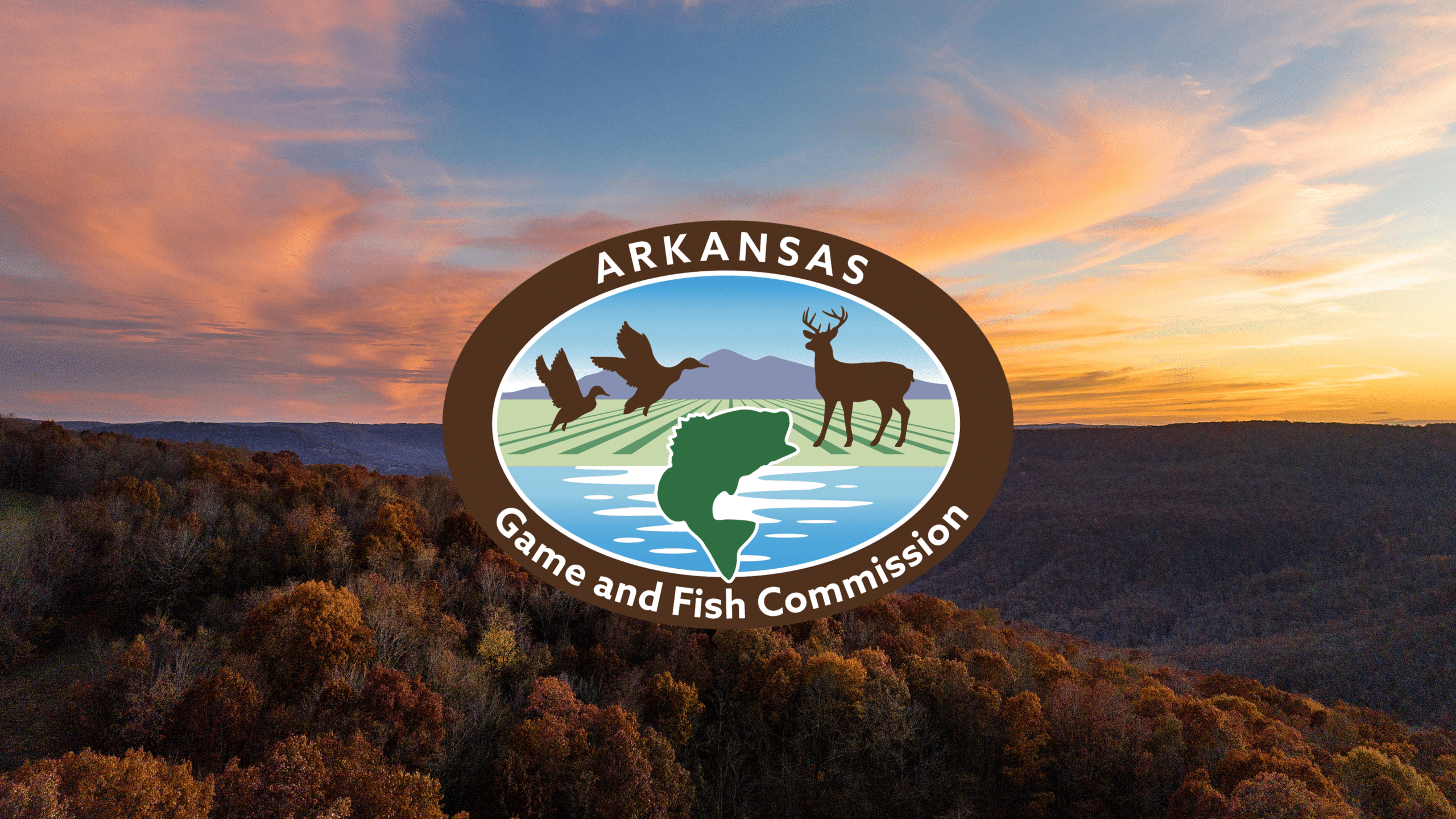 Subscribe to Our Weekly Newsletter E-mails
Don't miss another issue. Sign up now to receive the AGFC Wildlife Weekly Newsletter in your mailbox every Wednesday afternoon (Waterfowl Reports are published weekly during waterfowl season and periodically outside the season). Fishing Reports arrive on Thursdays. Fill in the following fields and hit submit. Thanks, and welcome!