The deadline for Fall 2022 semester applications is June 15, 2022.
Your official transcript should include final grades from the Spring 2022 semester. Please gather all required documents to upload into the application portal before starting the application process. Your official transcript will need to be uploaded as a PDF file in the portal to be considered eligible for review. First time applicants must also submit a letter of recommendation and verification major.
Renewal applicants apply here: https://apply.mykaleidoscope.com/scholarships/ConservationRenewal2022
New applicants apply here: https://apply.mykaleidoscope.com/scholarships/NewFall2022
Considering a career in conservation?
The AGFC Conservation Scholarship Program encourages young people to pursue careers in fish and wildlife management, natural resources, and education. These career opportunities include jobs in wildlife law enforcement, fisheries management, wildlife management, nongame specialists, environmental education, and various related fields. 

The AGFC Scholarship Program is made possible by sales of conservation license plates.
---
Minimum Requirements
Applicants must attend or plan to attend an accredited college or university in Arkansas. Applicants must maintain full-time status.
First time applicants must meet the following criteria:

Currently an Arkansas high school senior, Arkansas college undergraduate or graduate student. 
Must pursue a degree in an approved field of study.
Must maintain full-time status and have a cumulative GPA of 2.50 or higher (4.0 scale). 
Must be an Arkansas resident paying in-state tuition.
Comply with application and timeline requirements.

Renewal applicants must meet the following criteria:

Continue to meet all eligibility requirements.
Submit a renewal application.
Provide an official transcript and verification of declared major.
List of Majors
Agriculture
Aquaculture
Biology (non-medical)
Botany
Civil Engineering (emphasis sanitary/environmental, structural or hydraulic)
Conservation Management
Criminal Justice
Environmental Management and Regulatory Science
Fisheries
Forestry
Park and Recreation Administration (emphasis Natural Resources)
Science Education
Wildlife Biology
Zoology
Award Amount
The AGFC Conservation scholarship grants $1,000 per semester for freshman and sophomore students; $1,500 per semester for junior and senior students; $2,000 per semester for graduate students, based on continued eligibility. Awardees are eligible for up to eight semesters of scholarship funding. If these eight semesters are non-consecutive, the student must reapply as a first-time applicant after the break in funding. Scholarships are paid directly to the college or university.
How are scholarship recipients chosen?
The selection committee will consist of non-Arkansas Game and Fish Commission personnel. The selection committee will use a standardized scoring system as approved by the AGFC scholarship committee. Selections are based purely on merit, without discrimination to race, sex, religion, age, color, or national origin.
First Time Applicants

Application portal opens
May 15
Application deadline
June 15
Successful applicant notification
July 15
First time applicants only accepted in Fall Semester

Renewal Applicants

Renewal portal opens
May 15
Application deadline
June 15
Second semester renewal opens
December 15
Second semester renewal deadline
January 15
Program Coordinator
Leah Moseley Conservation Scholarship Program Coordinator
Phone: 501-382-3904
Email: Leah.Moseley@agfc.ar.gov

Free PDF Download!
5 Steps to Improve Your Deer Hunt on Public Land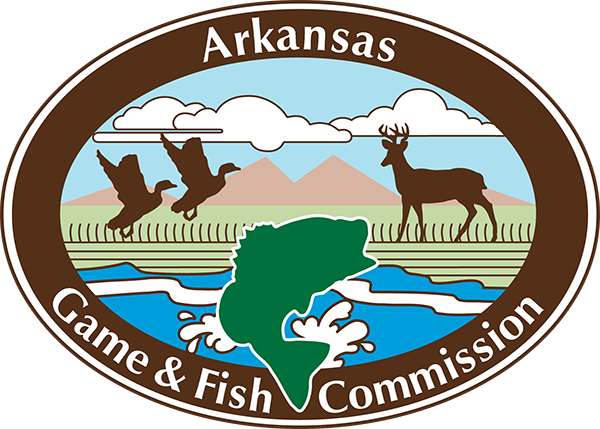 By providing your email address, AGFC has permission to occassionally send you relevant email content.