Westside finds the zone in state championship trap tournament; Nashville repeats in juniors
June 5, 2019
Jim Harris

Managing Editor Arkansas Wildlife Magazine
JACKSONVILLE – On May 4, all of Westside's senior high trap shooters lined up and, hockey or baseball style, congratulated its region rival, the Black squad from Corning High School, for winning the Arkansas Youth Shooting Sports Program's East Regional championship. The way Corning won that day, only missing 7 shots out of 250, it deserved the accolades.
But Saturday, June 1, it was the Westside Warriors' top five-person shooting squad, the Red team, that left the Arkansas Game and Fish Foundation's Jacksonville Shooting Sports Complex with the biggest bragging rights and the congratulations from its rivals. Facing Corning Black head to head for the AYSSP Senior State Championship at the end of a long day of shooting, Westside's fivesome missed just two of 125 targets, winning 123-119 to take the championship.
"It was great to pull off a win," Westside's coach, Ryan Tolbert, said. "Corning is a great team and we do compete against them a lot. It's a rivalry, but a friendly rivalry. We shoot against them a lot and shoot with them a lot. We know the coaches and most of their kids. We knew going in that Corning was one of the top squads and anticipated they would be in the finals, and we wanted to be in there with them. We also knew Cabot had a great squad. The last couple of rounds were really tough."
Westside had to get past Cabot 122-119 in the semifinal round to get its shot at Corning, which defeated upstart Danville FFA Trap, a No. 13 seed, 124-118 in the other semifinal. Westside and Corning both had rounds in the single-elimination, 64-team bracket of missing just one of 125 shots in their run-up to the title clash.
"I knew the capability of the two squads," said Tobert, who works for the Westside School District. "The way (AYSSP organizers) do it in the final, we didn't know what Corning had shot before we got our turn to shoot. I know how they typically shoot, though. I was worried even when we missed two shots in our round. We finished and I went over and shook hands with (Corning coach) Jim Clifton, and he said, 'You guys shot great, you got us, we shot 119.'"
Westside, which finished five targets behind Corning in the East Regional in early May, showed it wasn't going away this time, running off 52 straight shots and not letting even its first miss sidetrack the run. Youthful nerves weren't a problem, either: The team consists of ninth graders Mason Burris and Maddox Tarvin, 10th-graders Jax Goad and Cameron Cox, and the lone senior, Chance Welch.
Cox was perfect in five matches leading up to the championship match and missed just one shot out of 25 in the final, his 137th shot of the day. "There have been two times I've seen Camerson in what I call 'the zone,' and that was one of them," said his dad, Troy Cox.
Tarvin missed three targets in 150 attempts Saturday, while Welch missed four. Westside hit 727 out of 750 for the day. And even more striking about the two finalists – Westside Red and Corning Black both missed just 21 shots in five matches leading to the championship.
Tobert said, "Two of my shooters had been in the junior high finals last year so they knew what to expect … I really thought our team was capable. I won't say I thought they would win the state, but I thought they were capable. All five shoot at a very high level in every match and in the (Amateur Trap Association) events they enter. I thought they were capable if they all came together."
Teams from Westside, a Craighead County school located outside Jonesboro, and the Corning teams often practice and compete in registered events together at a private shooting facility in Corning, Black River Trap and Skeet Club, that was established by supporters of the Corning trap shooting program and its coach, Clifton. Westside, which has fielded a program for five years, also has a local private shooting field with two trap machines for practice that it built in its second year, about a mile from the school.
"Our region is so difficult," Tolbert said. "The East is really deep. Our goal when we started out with the program was to compete with the best teams in this region year in and year out. So far we've been able to do that. This year, we had 35 kids in our program. The first year we started it we had 14 that competed total."
Cabot's top shooting squad secured the third-place trophy. In the Champion of Champions shoot-off following the team tournament, Braden Fitts of Nashville claimed the tag of top shooter among the seniors, beating five other competitors. All six shooters had hit 50 of 50 during their regional appearances.
On Friday, the AYSSP Junior State Championship was decided, and the Nashville Scrappers top squad repeated as titlists, defeating the Beebe Blasters No. 1 squad, the North Regional winner, in the last of six matches for the two teams.
Nashville's team was made up of Wren Washburn, Hayden Goodson, Gabriel Hagler, James Dyer and Justin Westcott.
Ashdown claimed third place. The Junior Champion of Champions event drew nine shooters, with Jacksonville's Logan Applegate being the last shooter standing. Applegate is part of the Jacksonville Trap Shooting Club, which practices at the Shooting Sports Complex.
Videos of both the senior and junior finals, Champion of Champions and trophy presentations are available on the Arkansas Game and Fish Commission's Facebook page.
---
Recent News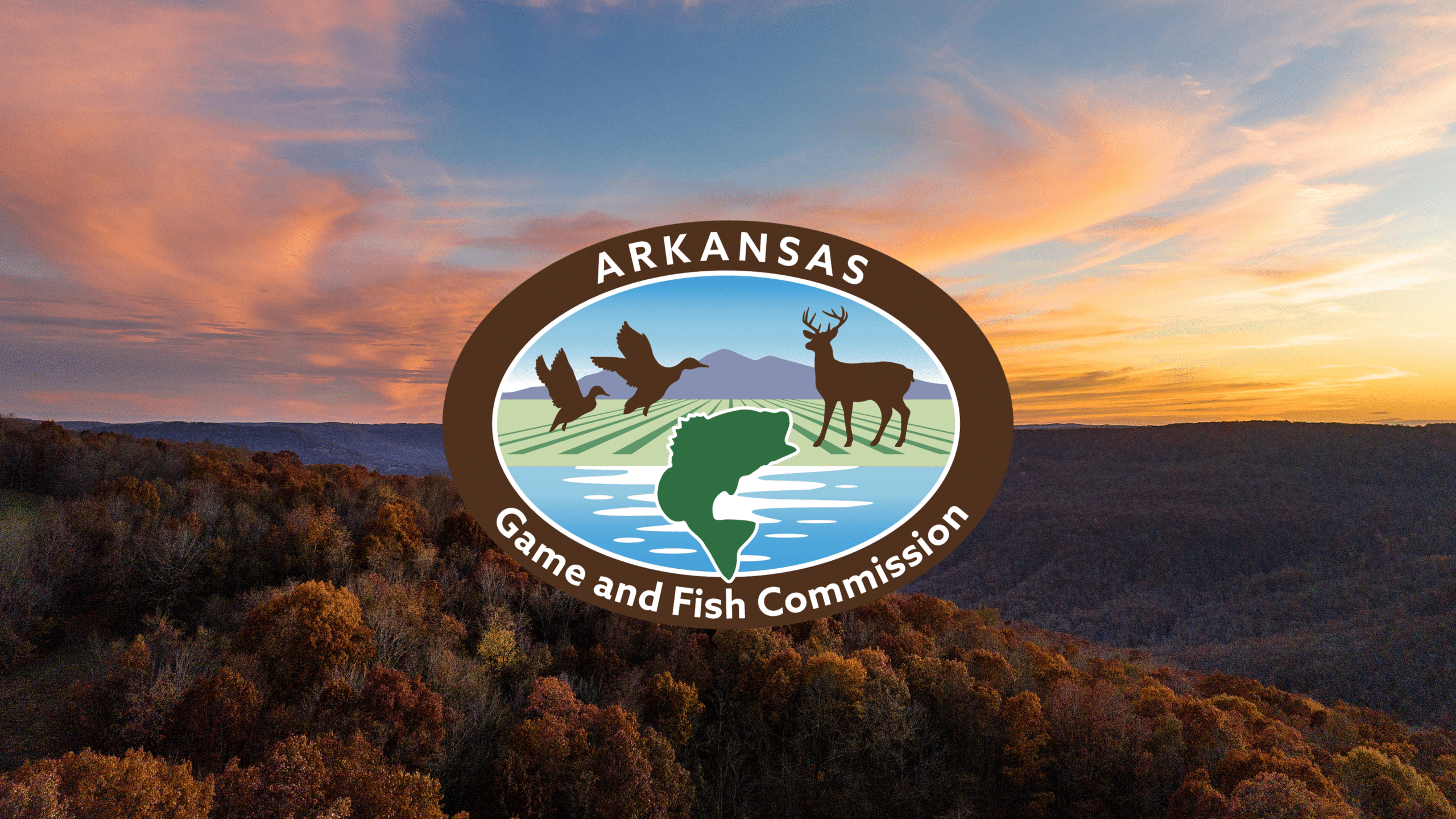 Subscribe to Our Weekly Newsletter E-mails
Don't miss another issue. Sign up now to receive the AGFC Wildlife Weekly Newsletter in your mailbox every Wednesday afternoon (Waterfowl Reports are published weekly during waterfowl season and periodically outside the season). Fishing Reports arrive on Thursdays. Fill in the following fields and hit submit. Thanks, and welcome!