Waterfowl population estimates similar to last year, on the surface
Aug. 30, 2019
Randy Zellers

Assistant Chief of Communications
LITTLE ROCK — Last week the U.S. Fish and Wildlife Service released its estimates for habitat conditions and breeding waterfowl populations seen during its aerial surveys conducted each spring. The survey estimates show a stable population, similar to last year at first glance, but biologists with the Arkansas Game and Fish Commission caution that a deeper look may temper some expectations.
According to the report, overall duck populations were still 10 percent above the long-term average, with 38.9 million breeding ducks estimated in the traditional survey area. This is, however, a 6 percent decline from last year's estimate of 41.2 million ducks. The report also states that mallards, the calling card of Arkansas waterfowl hunting, saw a slight uptick (2 percent) in observed breeding ducks.
The big question for biologists is how changes in the location of good habitat will impact the final production of waterfowl.
Habitat conditions on waterfowl breeding grounds were much different last spring than in 2018.
AGFC Waterfowl Program Coordinator Luke Naylor says one cause of concern with biologists is a significant decline in the amount of ponds available in southern Saskatchewan and Manitoba.
"When you look at the habitat conditions maps, there's a lot of good habitat in the Dakotas, but there's also a pretty steep decline in habitat conditions in the prairie regions of Canada over the past two years," Naylor said. "We haven't seen this much of a decline in this area in a while. In fact, Canadian pond counts haven't fallen below 3 million since 2004 (2.8 million in 2019), and were above 4 million as recently as 2017. These fluctuations speak to the high variability in abundance of these critical Prairie Pothole Region wetlands."
Prairie and Parkland Canada, where many mallards set up shop for nesting and brood-rearing, saw a 22 percent decline in ponds from last year. This places that area 19 percent below the long-term average for ponds, which are a key factor in nesting effort and success. Pond counts in southern Saskatchewan, long considered a stronghold of duck populations and production, were down 29 percent from 2018 and 34 percent below their long-term average.
Naylor points out that North and South Dakota both saw substantial increases in the pond count, thanks to an extremely wet spring.
"The Dakotas saw a 27 percent increase in ponds, but are still about 7 percent under their long-term average," Naylor said. "They are large states with highly variable habitat conditions that favored well this spring, but they are still relatively small compared to Canadian provinces in terms of landmass."
Despite the setbacks, Naylor says Arkansas's harvest typically falls in line with the overall population estimates and mallard estimates.
"Arkansas is very fortunate that we get a lot of ducks from a lot of places," Naylor said. "Geographically speaking, we are at the bottom of the funnel for migrating waterfowl, and we're still the place where most of the mallards want to be. So how this plays out is still a bit of a mystery."
Naylor also warns that even if population totals were similar to last year, actual duck production this nesting season (which isn't assessed until after duck season), different weather patterns and habitat conditions in Arkansas once winter arrives can change each hunter's outcome in this complex system.
"In general, we like to think we have a good enough handle on things to do a sort of pregame prediction," Naylor said. "I just want hunters to be realistic about their expectations when they see the totals and say it's going to be a great year. I don't think anyone can predict that."
One safe bet, however, is that the sun will still shine over Arkansas's flooded fields and forests when opening day rolls around, and Arkansas hunters like Naylor will be waiting.
Visit https://www.fws.gov/migratorybirds/pdf/surveys-and-data/Population-status/Waterfowl/WaterfowlPopulationStatusReport19.pdf to read the 2019 Waterfowl Population Status Report, prepared by the USFWS.
---
Recent News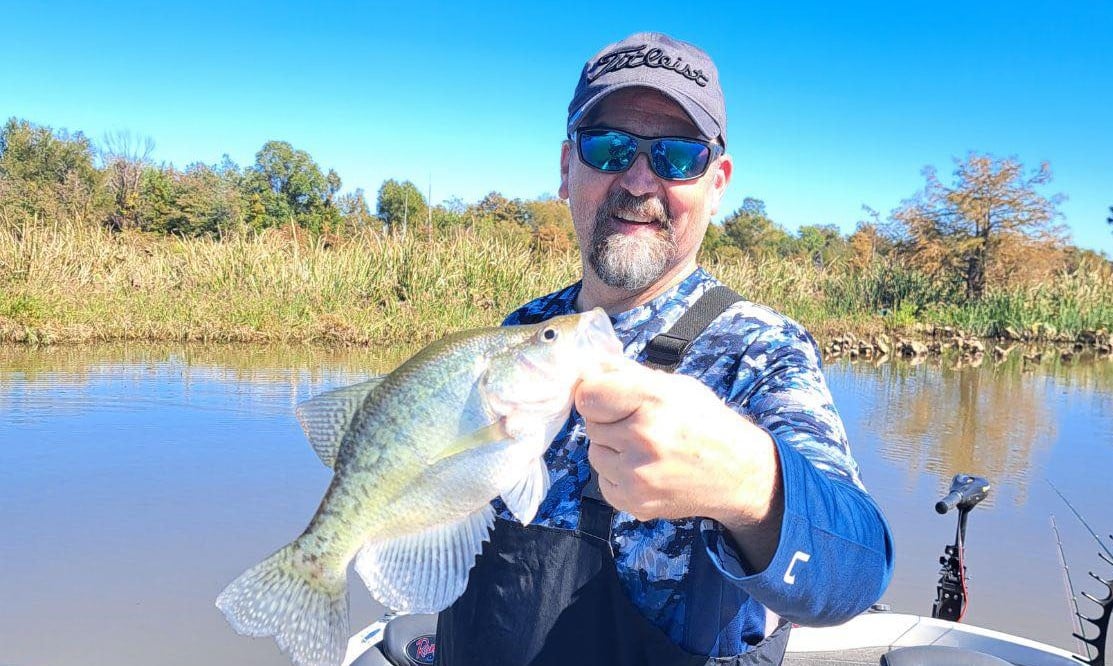 Subscribe to Our Weekly Newsletter E-mails
Don't miss another issue. Sign up now to receive the AGFC Wildlife Weekly Newsletter in your mailbox every Wednesday afternoon (Waterfowl Reports are published weekly during waterfowl season and periodically outside the season). Fishing Reports arrive on Thursdays. Fill in the following fields and hit submit. Thanks, and welcome!