Take it to the bank: Three Arkansas angling options that don't require a boat
May 1, 2019
Randy Zellers

Assistant Chief of Communications
LITTLE ROCK — Rollercoaster weather and rainy days may have kept some anglers from heading to the water during the early portion of spring, but last weekend's sunny conditions had many people calling their local Arkansas Game and Fish Commission office looking for a good prospect to get out and wet a line.
Many dedicated bass, crappie and trout chasers are known for keeping a rainsuit at the ready in their boat, but a large portion of the state's anglers don't always fish from a boat where they can keep one. According to a recent survey conducted from a random sample of all fishing license holders, almost half of Arkansas's anglers fish from the bank.
Jason Olive, AGFC assistant chief of fisheries management says he's always known bank anglers compose a decent portion of Arkansas license holders but was surprised by just how many anglers opted to fish without leaving shore.
"Almost all of our fisheries biologists enjoy fishing from a boat, but you'll likely find a fishing rod in the back of their personal trucks to squeeze in a little bank fishing when they can," Olive said. "Because of the recent survey results, we really have tried to invest more in some bank-angling opportunities around the state to help people get out and fish even if they don't have access to a boat."
Olive worked with some local fisheries biologists to compile a few traditional hotspots for people looking to get out and scratch the fishing itch.
"Honestly, the entire list would be too much to cover in a single article," Olive said. "Just about every lake the AGFC manages has some sort of bank angling access, and we have the Family and Community Fishing Program that is responsible for creating even more opportunities to anglers within high-population centers with local ponds and lakes. Here are a few that stand out to me, simply from my own fishing experiences."
Lake Conway
Nestled between Little Rock and Conway, Craig D. Campbell Lake Conway Reservoir is the AGFC's largest and one of its most fertile fisheries. Although the 6,700-acre reservoir pumps out double-digit bass thanks to an aggressive Florida-strain largemouth stocking program, it's best known for its fantastic crappie and bream fishing. The AGFC recently made huge strides in improving access for bank anglers here with the addition of a new parking area and access right where U.S. Highway 89 crosses the south end of the lake. The access has space for up to 30 cars to park, and there's plenty of shoreline to fish within 50 feet of the pavement. Another good area to try on the AGFC's flagship lake is the dirt fishing jetty just downstream from the Lake Conway Dam.
"This is a year-round hotspot for many anglers looking for panfish as well as catfish," Olive said. "There's also parking available for it at the end of Dam Road in Mayflower. Both of these accesses are within a few minutes of I-40 and are easy to find."
Many other fishing access points are available on Conway, from simple stretches of cleared bank to elaborate piers jutting over the water and surrounded with fish attractors made from brush. All accesses and fish attractors can be found using the AGFC's interactive map at www.agfc.com/en/resources/maps.
Visit www.agfc.com/en/zone-map/fishing-map/579/ for more information on Craig D. Campbell Lake Conway Reservoir.
White Oak Lakes
At 1,600 acres combined, Upper White Oak Lake and Lower White Oak Lake in Ouachita County make up one of the best mid-size reservoirs in the state for bass, crappie, bream and catfish. "Upper" and "lower" in this case refer to the order in which water flows into the system, not their location on a map. White Oak Creek first flows into Upper White Oak Lake from the south, then travels through a water-control structure to Lower White Oak Lake to the North. Another dam and water-control structure hold water in the system's northernmost point until it is finally released to find its eventual destination of the Little Missouri River.
According to Olive, one of the best locations to fish for crappie from the shore may be found just below the dam separating the upper and lower lakes.
"The 'Old Folks Hole' is one of the best crappie hot spots I know about from my time fishing and working on White Oak when I was regional biologist there," Olive said. "There's also great bank access below the lower lake's dam that local anglers do very well at."
White Oak Lake State Park offers plenty of amenities to make a fishing trip a well-rounded outdoors experience. Campsites, picnic areas, playgrounds and a marina with boat rentals and bait shop all are available, as well as hiking trails and bicycle trails with bikes to rent at the visitor center.
Although originally constructed in 1961, the 1,000-acre lower lake has seen a bit of a resurgence in the last few years following a complete renovation. Fish attractors were placed around the lake, and gravel spawning sites were added to help anglers find likely targets.
"Any place we add gravel spawning beds is going to be really good for finding bream during the spawn when they're easy to catch in a month or so," Olive said. "Bream prefer to make their nests over gravel bottoms, so these places should concentrate them for some fun family fishing. We added all of these locations to the AGFC's online interactive map when we placed the structures, so you just need to go to it on the website and zoom into the lake to find where you want to start fishing. There are thousands of square feet of relatively new gravel beds within easy casting distance of popular bank fishing areas around the lake."
For more information on Upper and Lower White Oak Lake, visit www.agfc.com/en/zone-map/fishing-map/757.
Cane Creek Lake
Completed in 1987, Cane Creek Lake is one of Arkansas's youngest lakes larger than 1,000 acres. The nearly 1,700-acre impoundment near the confluence of Cane Creek and Bayou Bartholomew was created specifically to be a fishing and boating destination near Star City.
Because of its fairly remote location, word about Cane Creek's excellent fishing remains relatively quiet, but locals and a few folks in the know frequent this fish factory in southeastern Arkansas in search of bass, catfish, bream and crappie.
According to Olive, one of the easiest ways to fish Cane Creek Lake from the shore is to simply walk along its 4½-mile levee, looking for likely targets to cast at. A parking area on the north side of the lake where Bayou Bartholomew meets Cane Creek enables easy access, but people willing to walk the levee a short distance can find areas where flooded timber and other cover is within casting distance. The deeper water will be close to the spillway of the dam to the east of the parking area, and is likely to hold crappie and catfish, while shallower cover along the riprap will hold bream and bass nearly year round.
Cane Creek Lake State Park hosts many campers and anglers on the south shore of the lake, and also provides many amenities, such as bathrooms, playgrounds and fishing access points. Fishing piers are in place at the park's picnic area and its southern end.
"Some great fishing for bream is going to be straight down off those piers," Olive said. "I always see people trying to cast way out from them, and that may be OK for catfishing, but they're probably standing right above some of the best action for panfish. Most of fishing piers on AGFC lakes have tons of brush placed underneath to concentrate fish, and the pilings themselves offer cover for fish to relate to. Just dropping a line with a worm suspended under a bobber usually is all it takes to catch a few and enjoy a day with your family."
For more information about Cane Creek Lake visit www.agfc.com/en/zone-map/fishing-map/559.
---
Recent News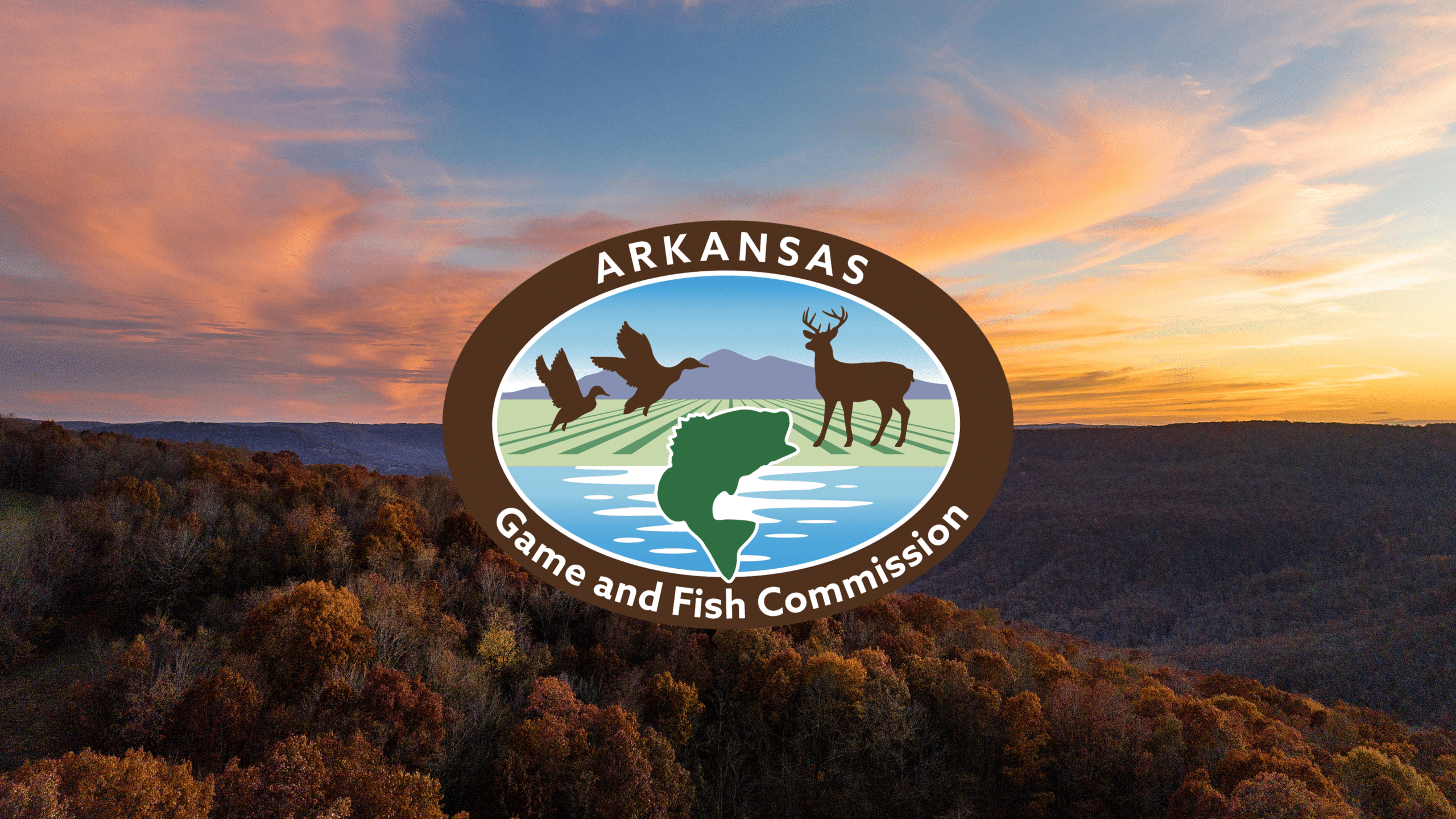 Subscribe to Our Weekly Newsletter E-mails
Don't miss another issue. Sign up now to receive the AGFC Wildlife Weekly Newsletter in your mailbox every Wednesday afternoon (Waterfowl Reports are published weekly during waterfowl season and periodically outside the season). Fishing Reports arrive on Thursdays. Fill in the following fields and hit submit. Thanks, and welcome!