Swamp fries perfect dish for a southern supper
May 25, 2022
Wil Hafner

East Central Regional Educator
CASSCOE — Late spring and early summer are the perfect times to get out with friends and family to run a few jugs, limb lines or trotlines on one of The Natural State's lakes or rivers in search of catfish. Living in the Delta along the White River provides many of these opportunities. The best part is not knowing what is on the end of that bouncing line until the angler reaches out to pull it from the water. If you're lucky, you'll discover a flathead catfish has taken the bait. Flatheads (aka calico cat or Appaloosa catfish) may have a face only their mother can love, but when they land on the dinner plate, your guest will always come back for seconds, or thirds. These large catfish often are fileted, portioned out and fried to golden perfection. But if you're in the mood for something a little spicy and sloppy, it's a perfect protein for this take on etouffee dubbed "swamp fries."
Flatheads larger than 20 pounds can provide many meals. The fillets are great for a fish fry, but the real jewel is the meat that runs along the fish's belly. This firm meat can be blackened and added to sauce for this new-age comfort food.
1 lb. flathead belly meat, cut into 1-inch cubes
1 onion, diced
3 ribs celery, diced
1 red bell pepper, chopped
1 yellow bell pepper, chopped
6 cloves of garlic, minced
½ teaspoon thyme
2 bay leaves
Pinch of salt and black pepper
1 teaspoon Worcestershire sauce
1 teaspoon hot sauce
12 oz. light beer
2 cups chicken stock
6 tablespoons butter
6 tablespoons flour
Cajun seasoning, to taste
1 large russet potato per person
In a large saucepan over medium heat, combine flour and butter, stirring frequently to create a peanut butter-colored roux. When the roux is to your liking (about 5-8 minutes), add the vegetables and sauté until tender. Whisk in Worcestershire, hot sauce, beer and chicken stock and bring to a boil. Add remaining seasonings. Reduce to a simmer, cover and stir frequently. While simmering, heat a separate skillet on high with a touch of butter. Season fish with your favorite Cajun seasoning. When the butter begins to brown, add the fish to the skillet. Cook for about 5 minutes until all edges of the fish are golden brown. Turn and cook another 10 minutes, add the catfish to the sauce, and cook an additional 5 minutes. Turn off the heat, cover, and let rest while you cook your fries.
In a pinch, any old bag of frozen french fries will do, but twice-fried hand-cut russets make the dish really stand out. Slice potatoes into sticks about one-quarter inch by one- quarter inch. Place potatoes in a bowl and rinse thoroughly to remove the starch. Let soak in ice water for 30 minutes. Remove and pat dry. Heat the oil to 275 degrees in a cast-iron skillet or fryer. Fry for about 5 minutes to soften and cook the potatoes. Remove, drain and let cool. Increase the heat to 400 degrees. Fry for a second time until the potatoes are golden brown. Remove, drain and dust with Cajun seasoning.
Pile a generous helping of fries on the plate and slather with the "swamp sauce." Garnish with some parsley and green onion.
Wil Hafner is the Education Facility Manager at Potlatch Cooks Lake Nature Center in Casscoe. Potlatch is a conservation education facility that operates under a joint agreement between the U.S. Fish & Wildlife Service, the Arkansas Game and Fish Foundation and the Arkansas Game and Fish Commission. It is located 20 miles southeast of Stuttgart on the Dale Bumpers White River National Wildlife Refuge. The 72-acre facility is surrounded by 1,850 acres of upland and bottomland hardwood forest that includes a two-mile long oxbow lake and a 40-acre green timber reservoir. Visit www.agfc.com/cookslake for more information.
---
Recent News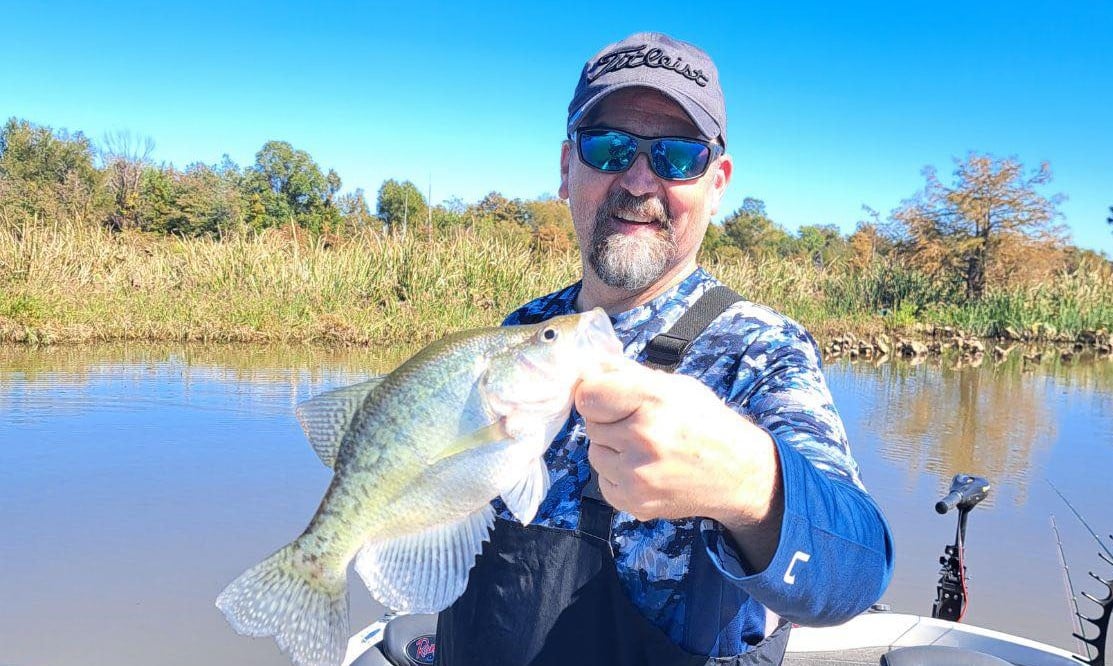 Subscribe to Our Weekly Newsletter E-mails
Don't miss another issue. Sign up now to receive the AGFC Wildlife Weekly Newsletter in your mailbox every Wednesday afternoon (Waterfowl Reports are published weekly during waterfowl season and periodically outside the season). Fishing Reports arrive on Thursdays. Fill in the following fields and hit submit. Thanks, and welcome!