South Arkansas lakes lead pack in latest bass tournament report
March 11, 2020
Randy Zellers

Assistant Chief of Communications

LITTLE ROCK – If you're looking for big bass and plenty of good angling action, look to South Arkansas. According to the recently released 2019 Arkansas Tournament Information Program Annual Report, south Arkansas lakes such as Lake Columbia, Lake Erling and Millwood Lake had the best overall rankings among Arkansas bass tournament results last year.
The report is compiled each year using voluntary data supplied by bass fishing clubs and tournament organizations throughout the state. Last year, 70 organizations gave information on 310 tournaments covering 30 bodies of water in The Natural State.
Lake Columbia, the water-supply reservoir for Magnolia, Arkansas, held the top spot among the 17 tournament locations with at least five reports.
"We have many tournament locations with only one or two reports, but we really don't include them in the final rankings because one record isn't enough to judge any sort of true trend,"said Jeff Buckingham, AGFC Black Bass Program Biologist. "One tournament that happens to hit on a tough day could give a false impression of what the lake is capable of."

Columbia also sits at the no. 1 spot in rankings from the last five years. In fact, it swept all categories of fishing quality indicators (percent of anglers who caught a fish, average weight of fish weighed, number of fish weighed per day, pounds of bass weighed per angler per day, and least number of hours to catch a fish larger than 5 pounds).
Lake Erling, just a short drive from Columbia, took the second place spot overall. This is the second year in a row that Columbia and Erling were ranked first and second in the report. Chicot, Millwood and Pool 2 of the Arkansas River near Dumas round out the top five ranked fisheries in the report, all of which lie south of I-40.
The prominence of southern reservoirs wasn't a surprise to Buckingham.
"Southern Arkansas lakes have a longer growing season, meet more conditions to have successful Florida largemouth bass stocking programs and tend to see better growth on average," Buckingham said. "This isn't really news to avid anglers who travel around the state, but it is worth talking about when anglers are looking to visit a new lake or tournament directors are looking to change things up and go somewhere different than they typically do."
Organized tournament information reports are not available in many states, but Buckingham believes they hold great information for anglers as well as biologists.
The report isn't just for tournament anglers. Buckingham notes that anyone interested in fishing for black bass in Arkansas can pull some useful data from the report using the fishing quality indicators listed in its pages.
"If you're wanting to fish a lake that produces numbers of fish, you may want to look at lakes that had the highest percent of angler success rate or numbers of bass caught per day," Buckingham said. "But if you're looking for big fish, you'd look for the lake with the lowest angler hours to catch a bass greater than 5 pounds and the lake that produced the biggest number of 5 pound bass."
AGFC biologists use the data gathered from this report to track angler catch trends. The information can help biologists determine if management activities are having a positive impact on bass anglers' experiences, and to a lesser degree, the bass population.
One interesting statistic Buckingham noticed while compiling the report was the fact that December proved to be one of the best months in regard to tournament results.
"We normally expect March through May to be the best because that's when bass are spawning and feeding and more tournaments are targeting them," Buckingham said. "But this December showed that there's plenty of great fishing to be had in Arkansas in other parts of the year as well."

Even though southern lakes had the best overall results, Lake Ouachita and DeGray Lake, two clear-water reservoirs not really as well known for producing trophy-class fish, dominated the largest fish weighed by ATIP tournaments last year. Ouachita produced four of the top 10 big fish of the tournament year, while DeGray produced three of the top 10, including the largest of the year, a 10-pound giant caught last February.
"That's not a huge surprise," Buckingham said. "We began stocking Florida largemouth bass in DeGray and Ouachita in 2007, and with previous stocking efforts in Arkansas and other states, it typically takes about 10 years to start seeing bass in that elite trophy class after Florida largemouth bass stockings."
The AGFC Black Bass Program would like to thank everyone who contributed to last year's report and encourages anyone who wishes to participate to begin filling out forms as their tournament season progresses.
"In 2018, we had 354 tournaments recorded in the program, so it's seen a small decrease for 2019," Buckingham said. "The more tournaments and clubs we get data on, the better results and more lakes we can offer in future reports. You can complete the data through an online form in a few minutes, and nearly all the information is data most tournament directors are recording anyway during the weigh-in. Really, the only extra number a tournament director might have to collect is the number of fish over 5 pounds weighed in the tournament, but those are even recorded most of the time for big bass awards."
For more information on the AGFC's Black Bass Program and complete ATIP reports for the last seven years, visit www.agfc.com/en/fishing/sportfish/black-bass.
---
Recent News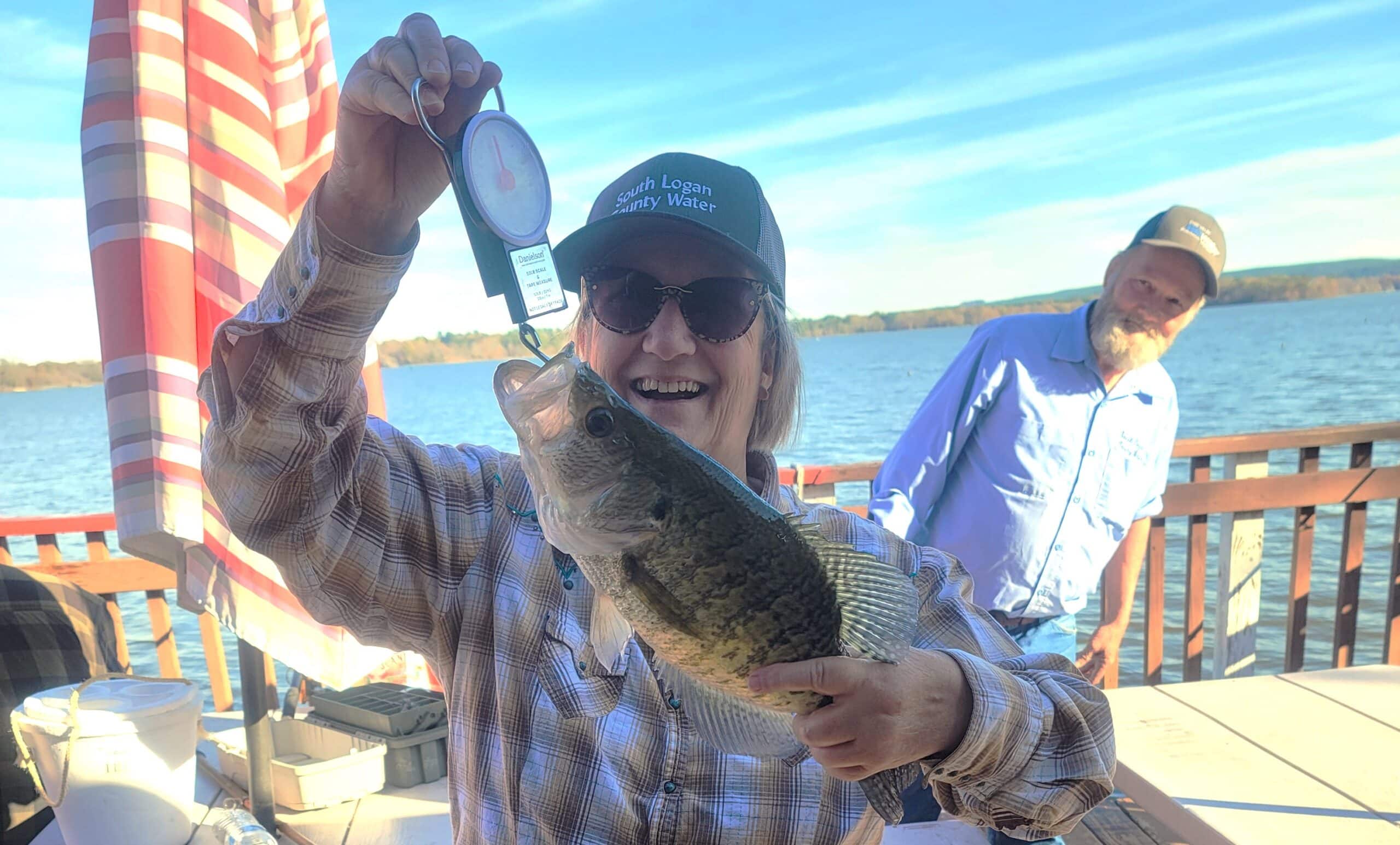 Subscribe to Our Weekly Newsletter E-mails
Don't miss another issue. Sign up now to receive the AGFC Wildlife Weekly Newsletter in your mailbox every Wednesday afternoon (Waterfowl Reports are published weekly during waterfowl season and periodically outside the season). Fishing Reports arrive on Thursdays. Fill in the following fields and hit submit. Thanks, and welcome!