Parker's subtle style influenced Commission
June 30, 2021
Jim Harris

Managing Editor Arkansas Wildlife Magazine
Andrew Parker says his style as an Arkansas Game and Fish Commissioner during the last seven years was more like a counselor, gently bending an ear and offering suggestions to the chairman at that time or other commissioners.
"I was more comfortable doing what I had done for most of my professional career, which is lean over and talk to, whether it was Steve Cook or the different people who were chairmen, and say, 'Here's a thought, what do you think about doing this?' and then if they want to run with it they run with it; if they don't, they don't. I think that was a valuable contribution that I could make.
"I spent so much time with (former governor) Mike Beebe, especially in his early statewide political years, that I got the benefit of sort of testing a lot of those behaviors on him and he always expressed appreciation for that. And that's what makes people successful is having people they can trust and will help steer them around corners."
Parker's term as the chairman for 2020-21 and his time on the Commission comes to a close June 30. His successor as chairman is Bobby Martin, and Gov. Asa Hutchinson is expected to name a new member to the seven-person Commission this week.
Parker's predecessor as Commission chairman, Ken Reeves, dealt with the arrival of the coronavirus pandemic and all the restrictions it put on people's lives in the second half of his one-year leadership role. Parker was grateful to see the restrictions begin to subside as his tenure drew to a close.
"I hope we'll take advantage that COVID restrictions are reducing, hopefully continuing to fall out, and begin the courtship of the legislature and our elected officials at the city, county and state levels," he said, "because, I mean, what affects us and affects the resources has a direct effect on the quality of life for these communities across the state.
Each commissioner has a personal focus of attention when coming on board, and Parker's was on the Little Red River, where he was able to direct more eyes and work to the trout fishery below Greers Ferry Dam. Meanwhile, the Commission continued to deal with chronic wasting disease, the fatal, transmissible disease of deer and elk that first appeared in Arkansas in 2016, early in Parker's seven-year term and became the dominant topic of commission meetings in the years that followed.
"The Little Red has always been an important part of my life experiences and that's where I spent a lot of time," Parker said. "There was always (the idea) of how do we try to facilitate the relationship between the user groups and our staff managing the Little Red, because relationships are going to last a whole lot longer than any commissioner's seven-year term."
When he ceremonially "took the gavel" from Reeves as chairman at the June 2020 Commission meeting via virtual video conference, he knew the agency would be reaching out to the state legislature in efforts to fund infrastructure repairs through a modest license fee increase. What he didn't foresee was needing to find a replacement for popular AGFC director Pat Fitts, who announced earlier in 2021 that he would be stepping down effective this week.
"I'm still sad about Pat's departure," he said. "I can't quite put into a thumbnail what he contributed to the quality of our experiences and the support he gave the agency, and you know that's what you want to have, and have there forever. So I did not enjoy the search for a new director."
For the first time in more than 20 years, the Commission went outside the agency to tap 34-year-old Austin Booth, a lawyer, a Marine who served in Afghanistan and most recently the chief of staff at the Arkansas Department of Veterans Affairs, as the newest AGFC director.

"Going outside was a bold step and we knew from the beginning it was going to take an extraordinary individual to best our folks," said Parker, noting that three of the five finalists were in-house candidates, "almost to a point where it's just impossible that person would surface. And, lo and behold, it was an incredibly difficult situation to be in, to be the chairman and to be leading the discussion to appoint Austin Booth as the next director.
"Not to over-inflate his ego, but I think the one thing that I'm going to miss most is not being there to see up close and personal the next 365 days of an Austin Booth-as-director term."
Parker was one of the younger commissioners appointed when he was then-Gov. Beebe's choice as his final appointment to the Commission in 2014. Parker and Beebe had a long relationship dating to Parker's work in 2001-2002 on Beebe's campaign for state attorney general. He worked in Beebe's office, then opened Beebe's campaign for governor and later was on the campaign trail with the veteran politician through his election in the fall of 2006.
"Because of all that time we had spent together in those early years, he was a very influential member of my life," Parker said, "and so when I had my firstborn son (Benjamin), it didn't take a second to think, 'I want Mike Beebe to be the godfather to my son.' So he did, and as a result that relationship that we have is not only professional, but it was personal."
He says his wife, Yvette, deserves credit for being a chief influence in Beebe's naming Parker to the Commission by periodically sending Beebe photos and videos that noted, "There is your godson fishing with his father, or there is your godson hunting with his father," Parker related. It didn't hurt, either, that Beebe and Parker had also spent time together in the outdoors as well as in the state's political wars.
Through his AGFC tenure, Parker worked with 13 other commissioners.

"When it comes to those I served with, I would say that Ken Reeves was the most influential mentoring member," Parker said. "And, even in my chairmanship year, as we were dealing with (Commissioner Joe Morgan's) passing, as we were dealing with Pat's retirement, dealing with the legislative lift, he was my go-to on an almost weekly basis there for a while. I mean, he's just an extraordinary resource. Ford Overton also was a terrific member. Steve Cook was great."
Parker's day job is serving as director of governmental affairs and executive director of Associated Industries of Arkansas Foundation Inc. at the Arkansas State Chamber of Commerce. The lawyer and graduate of the William H. Bowen School of Law had seen at the State Chamber how much time was devoted to getting a highway bill through the state legislature and knew much of what to expect when the AGFC pursued legislation in the most recent Arkansas General Assembly to address significant statewide infrastructure needs. Even with the support of Gov. Hutchinson and legislative leadership, an attempt to modestly raise in-state license fees for the first time in more than 30 years – the Commission requires the legislature's OK for in-state license fee increases – did not reach a floor vote at the Capitol.
Parker, however, considered it a success that the issue was at least finally heard. Parker recalled the AGFC's first public meetings with commissioners in 2017 at Searcy about critical tree losses and uncontrolled flooding in Henry Gray Hurricane Lake Wildlife Management Area and said that's when he knew something would need to be done soon there and in other greentree reservoirs. And, he said, that's just the tip of the infrastructure iceberg problems, along with aging dams, levees, roadways and lakes. Before this most recent legislative session, he said, Parker could not recall much talk about the AGFC's "dirt and water" needs outside the agency.
"We knew getting it accomplished would have been a phenomenal feat, certainly something we would have all liked to hang our hats on, but we knew that getting it started was the only thing that really matters," he said. "These things didn't get in these positions overnight, they're not going to be fixed overnight. We had to go ahead and begin talking about it in such a way that got people's attention, and this achieved that outcome."

What would the outgoing chairman now tell himself in the position he was in seven years ago? "I wish this effort would have started sooner. I think that the relationships between the agency and outside groups is singularly the most important thing to occur."
He added, "The need for a strong relationship on a grand, macro level needs to occur (with the state legislators). I think it's very appropriate and necessary for Amendment 35 to be in place, but it doesn't protect us or isolate us, and it shouldn't."
His advice to his successors will be the same words he heard from his predecessors in the chairman's seat: "'Listen to the agency staff,' they all told me." He believes Booth in the director's role "has the strategic ability to see us cross the finish line on a license fee (increase) or whatever that new revenue effort looks like … So I'm hopeful for the next year, the first year, and I'll be watching."
In the meantime, he'll enjoy more of a favored hobby: spearfishing. He was doing that very activity at Bull Shoals Lake on a recent weekend with the AGFC Dive Team, another agency passion of his along with the AGFC volunteer chaplains who accompany the team on rescue and recovery missions.
---
Recent News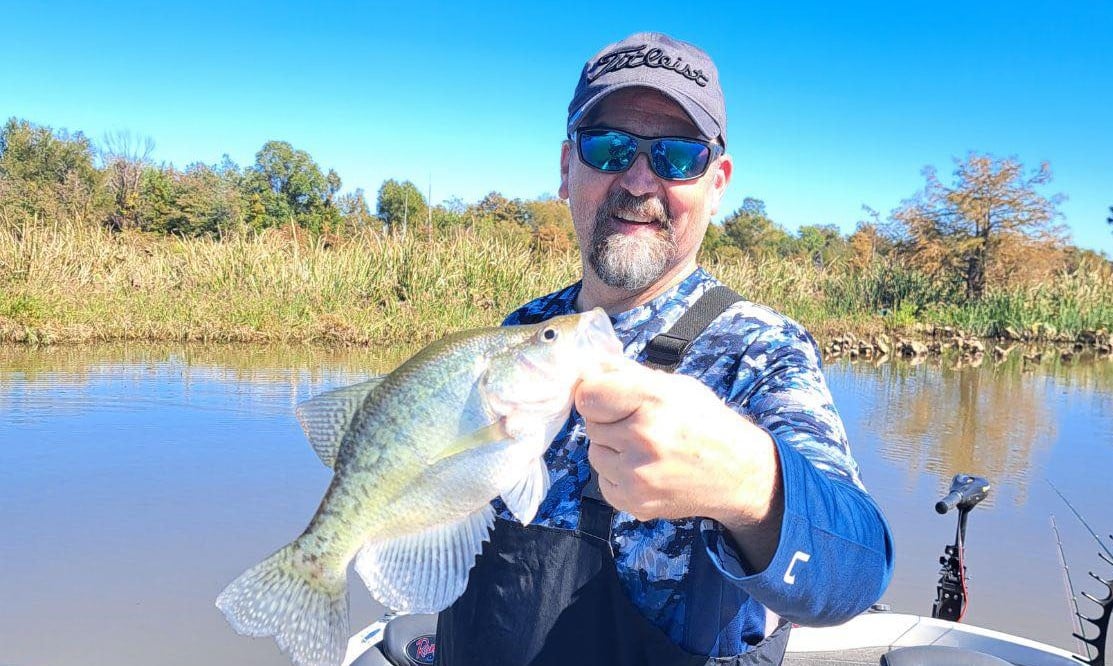 Subscribe to Our Weekly Newsletter E-mails
Don't miss another issue. Sign up now to receive the AGFC Wildlife Weekly Newsletter in your mailbox every Wednesday afternoon (Waterfowl Reports are published weekly during waterfowl season and periodically outside the season). Fishing Reports arrive on Thursdays. Fill in the following fields and hit submit. Thanks, and welcome!