Many CWD testing options available for 2018-19 deer season
Aug. 22, 2018
Randy Zellers

Assistant Chief of Communications
LITTLE ROCK – The Arkansas Game and Fish Commission has activated many options for hunters to test their harvested deer for chronic wasting disease for the upcoming hunting season. All methods to test deer for CWD in Arkansas are voluntary and most are free of charge to the hunter.
The Arkansas Department of Health and the Centers for Disease Control and Prevention highly encourage hunters to get their deer tested for CWD when hunting in a known CWD area and not consume any meat from CWD-positive deer or any sick animal. AGFC will provide testing for interested hunters statewide, and in the case that an animal tests CWD positive, the AGFC can help dispose of the carcass properly.
Drop it off
Hunters will find a convenient new method to get their deer tested this year in the form of secure drop-off containers throughout the state.
"It's essentially a series of special coolers with plastic bags, labels, and zipties to drop off your deer's head for testing," said Dr. Jenn Ballard, state wildlife veterinarian for the AGFC. "You can drop off the head with about 6 inches of neck attached and its antlers removed. Fill out the information on the label provided on site and attach it to the bag with the head."
The containers have been placed in civic areas in the communities with the help of many town mayors, police departments, fire departments, Arkansas State Parks, Arkansas Department of Transportation and other partners to provide this service to hunters.
"Some are in areas where they can be accessed 24 hours a day, but some can only be accessed during certain hours," Ballard said. "Some may have people nearby, but we ask hunters to handle preparing their samples at these locations themselves."
CWD testing drop-off containers will be available throughout all deer seasons and samples will be collected on a regular basis. A list of all CWD sample drop-off containers is available at www.agfc.com/cwd.
Opening Day Sample Sites
Just as in the last two years, the AGFC will host special biological sample stations, manned from 7 a.m. to 8 p.m., on the opening weekend of modern gun season, Nov. 10-11.
"We will have five stations this year, one in each of the counties that were newly added to the CWD Management Zone," Ballard said. "Benton, Crawford, Franklin, Sebastian and Washington counties all were close to the zone the last two years but have been added because of CWD-positive results found in hunter-harvested samples last year. We want to be available to answer questions and collect samples for hunters in these new counties."
The opening weekend of modern gun is typically responsible for 18-20 percent of Arkansas's annual deer harvest, making it an ideal time to offer these voluntary testing locations to hunters. A list of site locations is available at the AGFC's website above, as well as the 2018-19 Arkansas Hunting Guidebook, which is available for download at www.agfc.com/guidebooks.
AGFC Offices
Staff at AGFC regional offices throughout the state also will be available to help hunters submit their deer for testing free of charge. "Regional offices will be able to accept heads with antlers removed and about 6 inches of neck still attached," Ballard said. "Hunters should call ahead to ensure someone will be there to accept the sample." Contact information for each regional office is available at www.agfc.com/regional-offices
Taxidermist Option Mounts
For the last two years, the AGFC has partnered with taxidermists throughout the state to provide additional sampling opportunities for hunters.
"It's just a natural fit," said Cory Gray, chief of the AGFC's Research, Evaluation and Compliance Division. "These men and women see hundreds of deer each year, and have to be meticulous in their work if their business is going to prosper. They also see more mature bucks than anything else, which are typically the deer most likely to be CWD positive."
Gray says some of the taxidermists participating in the program will collect samples from any deer, not just trophies. In return, the AGFC can give them a modest compensation per viable sample collected.
"We were impressed with the quantity and quality of samples taken throughout the state last year," Gray said. "And our taxidermist program was highly praised by biologists throughout the nation."
The AGFC is continuing this option for the 2018-19 season, and a list of taxidermists can be found at www.agfc.com/cwd.
Valuable Veterinarians
Some veterinarians around the state also have pitched in to take samples for CWD from hunter-harvested deer. Although not as numerous as taxidermists, vets provide another great source of getting your sample pulled by a professional.
"You may have to pay a fee for the veterinarians listed to pull a sample, but it's still a very good option," Ballard said. "AGFC doesn't pay for the testing done through veterinarians, so the fees they charge are at their discretion."
In addition to voluntary hunter-harvested samples, the AGFC's sampling protocol continues to include taking samples from road-killed deer and from any sick deer reported throughout the state.
"Our roadkill sampling effort will increase dramatically in mid-September through the rut," Ballard said. "This is one of the peak times for road-killed deer, and the temperature should begin to cool down, offering a little more time before a sample is no longer usable."
Ballard says heat can destroy any sample, so the best course of action is to call in a roadkill as soon as you see it.
"We also ask people to call our hotline to report any deer or elk acting unusually and not to take matters into their own hands," Ballard said. "We need to make sure that someone will be available to collect the sample before it goes bad. Typically deer and elk that exhibit noticeable signs of CWD won't travel far and we can coordinate with the landowner to put it down humanely and still be able to recover the sample needed to determine its illness."
Any sick deer or elk and roadkills may be reported to AGFC's Enforcement Radio Room 24 hours a day at 800-482-9262.
---
Recent News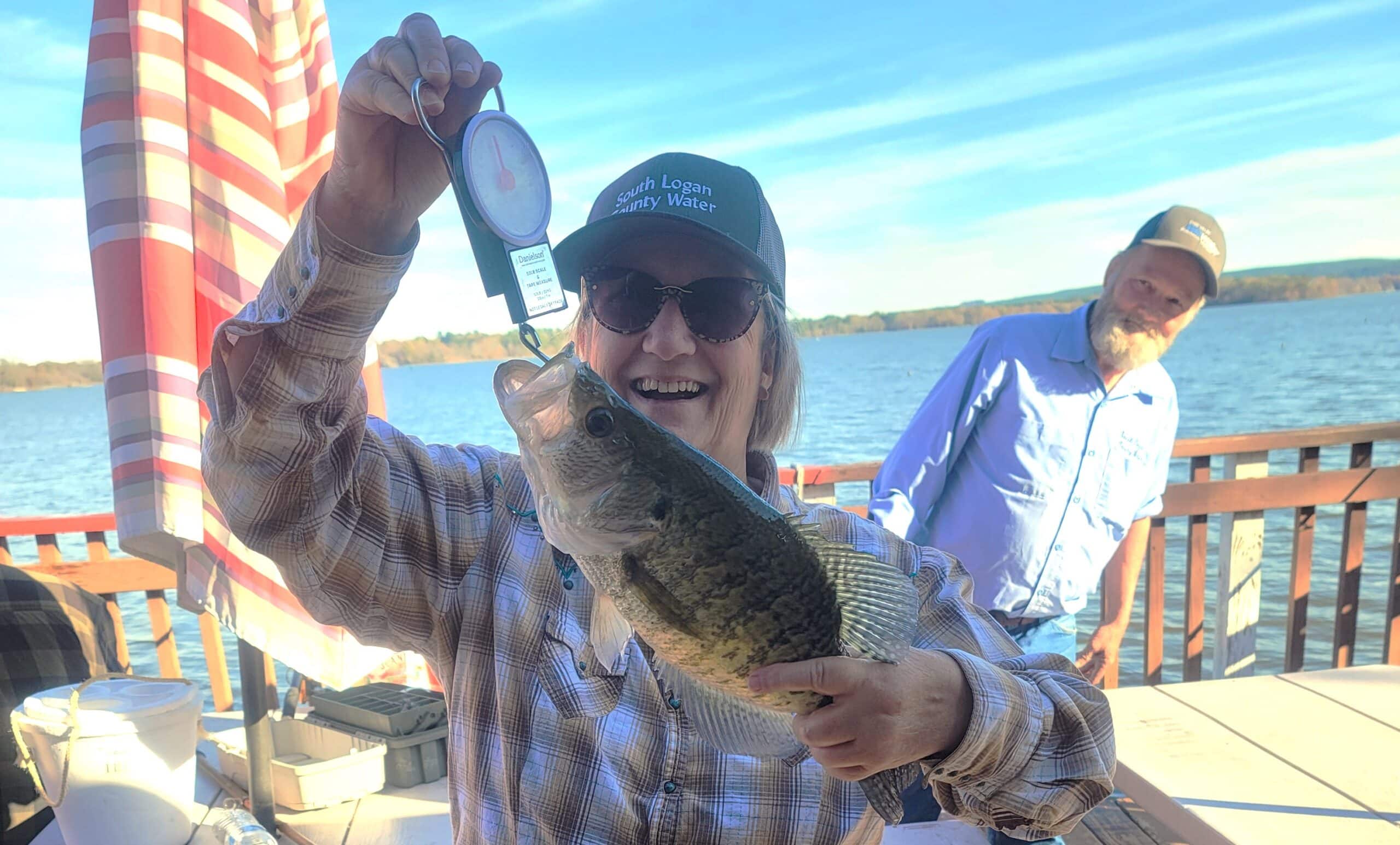 Subscribe to Our Weekly Newsletter E-mails
Don't miss another issue. Sign up now to receive the AGFC Wildlife Weekly Newsletter in your mailbox every Wednesday afternoon (Waterfowl Reports are published weekly during waterfowl season and periodically outside the season). Fishing Reports arrive on Thursdays. Fill in the following fields and hit submit. Thanks, and welcome!