Invasive plant forces emergency action by AGFC during Labor Day weekend ​​​​​​​
Sept. 7, 2022
Randy Zellers

Assistant Chief of Communications
TEXARKANA — The Arkansas Game and Fish Commission was forced to close all three boat ramps to Mercer Bayou in Miller County near Fouke last weekend in response to the discovery of giant salvinia, a fast-spreading nuisance plant that is not native to the United States.
Matt Horton, AGFC aquatic nuisance species coordinator, said crews worked over the holiday weekend to contain and remove any of the plant they could find and survey the rest of the lake to ensure it had not spread further.
The Norman Westmoreland Boat Access is still closed, but after a thorough search throughout the rest of the bayou and the placement of booms in the canal that block off the affected area, the AGFC has been able to reopen the other two ramps on the bayou.

"We didn't want to close the ramps, but the shutdown was absolutely necessary to prevent any further contamination to other portions of the lake," Horton said. "With the plant being spotted near one of the boat ramps, it would also have been possible for boaters to carry it to new waters in Arkansas, compounding the problem."
The infestation was reported late last week and confirmed Friday afternoon. Dylan Hann, AGFC fisheries supervisor in southwest Arkansas said the report came from Joe Stuckey, a retired forester who was enjoying a wildlife-watching trip when he noticed the plant.
"Mr. Stuckey has been very involved with the AGFC and the community in making improvements to Smith Park, which is right across Arkansas Highway 160 from the Norman Westmoreland Boat Access, where he saw the giant salvinia," Hann said. "He was the first person to spot giant salvinia in the state, when it popped up in Smith Park Lake in 2017."
Thanks to this early identification, Horton hopes the AGFC can remove the threat, just as it did in 2017 at Smith Park Lake and in 2020 at Millwood Lake.
"Before the weekend, only Lake Erling and Lake Columbia had known current infestations of giant salvinia," Horton said. "That's why it was so important to shut the lake down and prevent any further spread."

Conservation departments in Louisiana and Texas spend millions each year trying to control giant salvinia and other aquatic nuisance vegetation. As with most invasive species, an ounce of prevention is worth a pound of cure.
"The number one way to fight invasive species is to prevent their spread," Horton said. "Every penny we spend controlling invasive species is money that could have been spent improving aquatic habitat, access and infrastructure to make fishing more enjoyable. But if we don't act quickly, these invasives can take over a system."
Once giant salvinia enters a body of water, it grows rapidly to cover the surface of a lake or stream, spreading aggressively by budding new plants. Giant salvinia can double in mass every three to four days. A single plant can multiply so rapidly that the plant will cover hundreds of acres within a few months. It forms floating mats that shade and crowd out important native plants, reduce oxygen content and degrade water quality for fish and other aquatic organisms, and block fishing and boating access.
Horton encourages all boaters to visit the AGFC's webpage on aquatic nuisance species, www.agfc.com/ans and learn how to identify some of the alien invaders that can harm Arkansas's waters. The page also has a link to a reporting tool in case you see one of these noxious organisms while enjoying a day on the water.

It only takes one tiny plant, stuck to a boat trailer or hanging on duck decoys, to create a new infestation in your favorite fishing or hunting waters. All of this can be prevented by taking a minute to clean off your boat, trailer and recreational equipment between trips and allowing them to dry out.
"The inconvenience caused by this weekend shutdown is only a small fraction of the sort of damage these plants can do if they become established in a new lake or river," Horton said. "We need everyone's help in being on the lookout for these plants and animals; they are likely the largest threat to the quality of our water and fisheries we have."
---
Recent News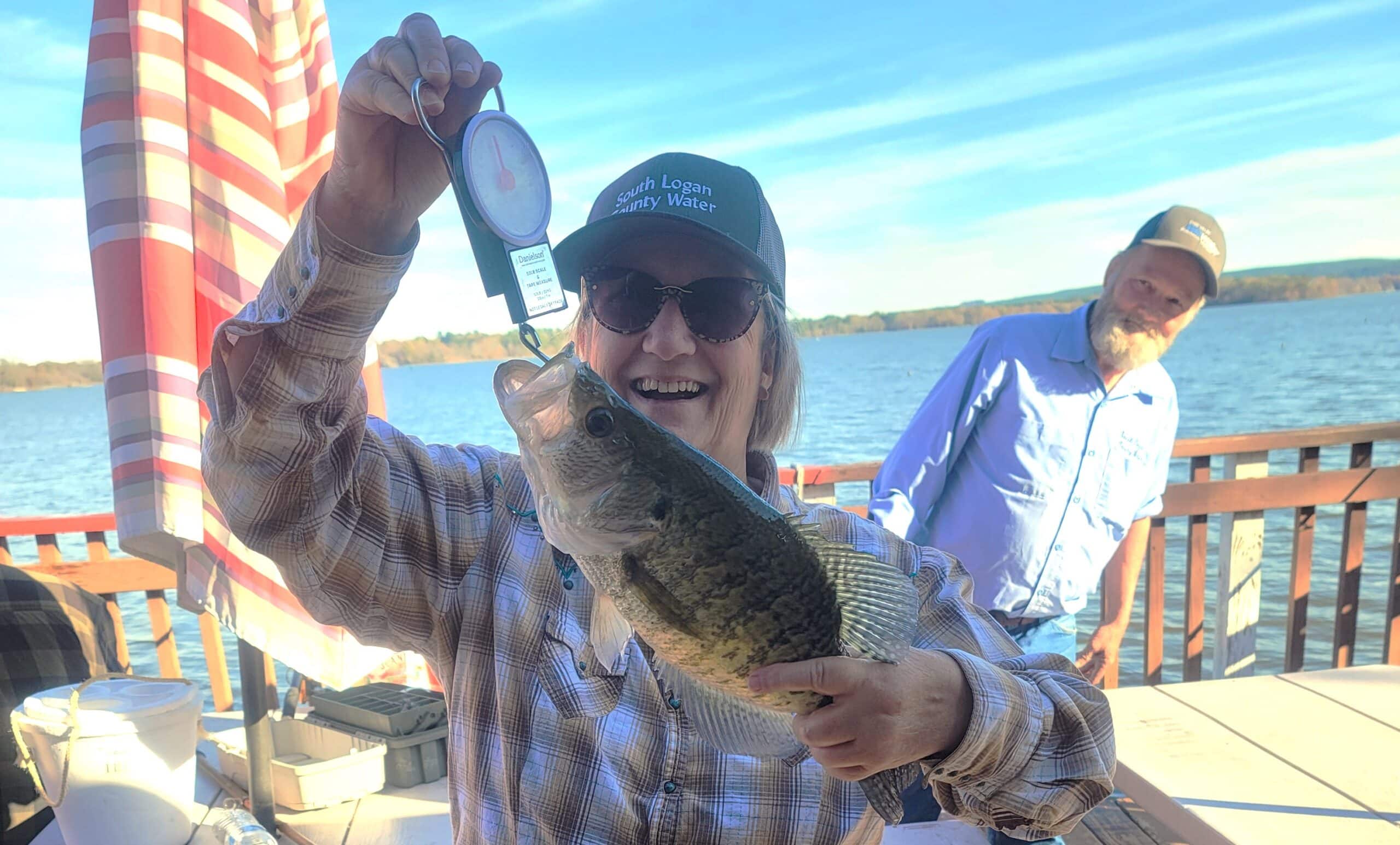 Subscribe to Our Weekly Newsletter E-mails
Don't miss another issue. Sign up now to receive the AGFC Wildlife Weekly Newsletter in your mailbox every Wednesday afternoon (Waterfowl Reports are published weekly during waterfowl season and periodically outside the season). Fishing Reports arrive on Thursdays. Fill in the following fields and hit submit. Thanks, and welcome!