Hatchery-raised shad boost food chain in Arkansas fisheries
Oct. 4, 2017
Randy Zellers

Assistant Chief of Communications
Fisheries managers often hear cries from enthusiastic anglers, shouting for more bass stockings or more stockings of Florida-strain largemouth, but growing large bass is much more about improving their environment than adding more to the system.
"Very few of our lakes actually need help with the bass spawn," said Ben Batten, assistant chief of fisheries for the AGFC. "In fact, some fisheries are known for good numbers of small fish because they have good bass spawns, but can't support all those hungry mouths to feed."
Batten says stocking bass is important in some fisheries, but it depends on the habitat available in the fishery. The AGFC has conducted mark/recapture studies for many years on fisheries all over the state, and in some cases where spawning habitat is dwindling, such as the Arkansas River, supplemental stockings of largemouth bass can contribute a small percentage to the overall population of adult fish. In some cases, such as Lake Maumelle, a supplemental stocking of bass or other predatory fish has very little impact on the fishery's production.
"Think of all those miles of shoreline habitat perfect for spawning in that lake," Batten said. "Even if we produced nothing but largemouth bass in our entire hatchery system, we couldn't match what the lake can produce on its own when conditions are right."
Batten says that in Maumelle's case, the same lack of nutrients and organic matter in the water that makes it excellent for drinking water hinders the growth of the fish that live there.
"Maumelle, like many of our highland impoundments, is an infertile system," Batten said. "Fish need food to grow, and the lake just doesn't have the forage base to support rapid growth because it doesn't have those nutrients. Go to Atkins, Monticello or Felsenthal, which are known for bigger bass, and you'll immediately see the difference in water clarity and available food for the bass."
In addition to being lowland impoundments, Atkins in Pope County and Monticello in Drew County are small enough to fertilize, which increases nutrients and ultimately increases growth throughout the entire food chain. Larger reservoirs, such as Greers Ferry, DeGray and Ouachita are too large to effectively fertilize. In the case of Lake Maumelle, not only is it too large, but restrictions to protect drinking water quality prevent fertilization.
Following the successful re-establishment of threadfin shad in Greers Ferry Lake through direct stockings and nursery pond stockings, biologists with the AGFC have worked to build a more robust shad-stocking program on AGFC hatcheries to benefit lakes that need a boost in forage.
"Stocking forage species isn't really new," Batten said. "We've stocked fathead minnows and goldfish before, and we've stocked sunfish, which serve a dual purpose as sport fish and as forage for larger predators. But raising threadfin shad has been a recent addition that we are working on to benefit our lakes."
Tommy Laird, assistant chief of fisheries over the AGFC's fish culture section, says this marks the second year they have worked with threadfin shad, and they have seen some excellent success so far.
"We have threadfin on all four of our warm water hatcheries in the state, and we're still learning what techniques work best," Laird said. "We had a mild winter last year, which helped, but we know threadfin are very intolerant to cold, so we're still working on the best way to overwinter broodstock to keep our fish production going each year."
Batten says threadfin shad have many characteristics that make them excellent forage for increasing the potential growth in a fishery.
"Shad are an oily fish that have a very high fat content for their weight," said Batten. "And threadfin top out at about 5 to 6 inches long, so they're the right size for just about all of our sport fish species to eat."
Batten says other shad species, such as gizzard shad, can grow larger than threadfins, where they are only useful to the largest predators, like striped bass and very large largemouth bass.
Just as with sport fish stockings, the goal of releasing these threadfin shad doesn't just revolve around the number stocked, but the hundreds and thousands of fish created when those shad spawn.
"During the Greers Ferry project, we stocked the majority of the fish we acquired directly into the lake, but we held back roughly 16,000 to go into a nursery pond near the lake," Batten said. "When we released the nursery pond, we estimate roughly 1.2 million shad were added to the system after they had a chance to spawn and grow in a predator-free environment."
Roughly 24,000 threadfin shad broodstock were placed in a nursery pond feeding Lake Maumelle this year, which should yield close to 350,000 when they are released this fall, and another 16,000 were placed in the Greer's Ferry nursery pond in addition to 45,000 being placed directly into Greer's Ferry Lake and 107,000 adult threadfins added to Lake Monticello.
"We're hoping the combination of brood fish in the lakes and nursery ponds receives the right conditions for spawning," Batten said. "They're extremely prolific under the right circumstances, and should really improve growth rates of all fish in these lakes."
---
Recent News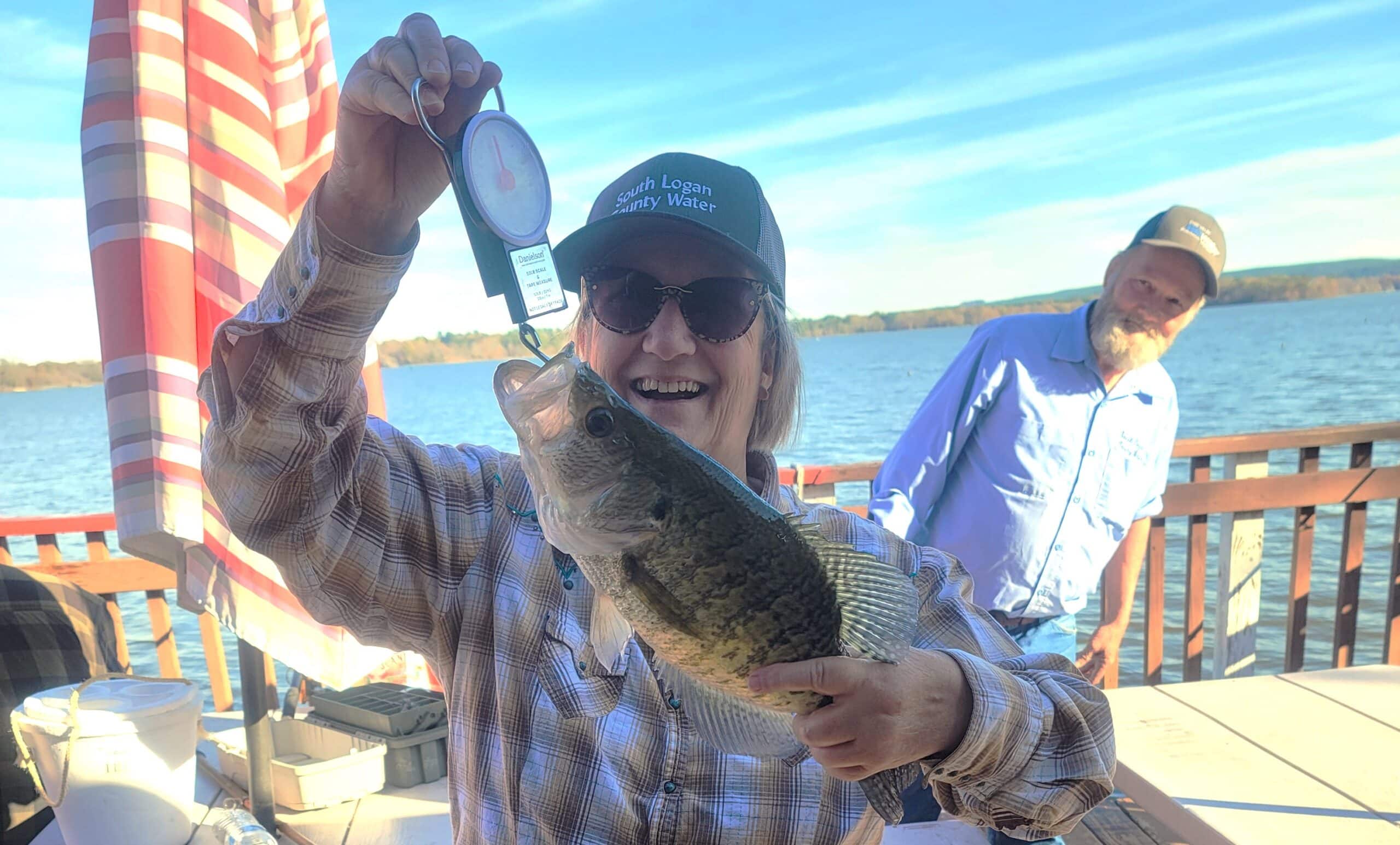 Subscribe to Our Weekly Newsletter E-mails
Don't miss another issue. Sign up now to receive the AGFC Wildlife Weekly Newsletter in your mailbox every Wednesday afternoon (Waterfowl Reports are published weekly during waterfowl season and periodically outside the season). Fishing Reports arrive on Thursdays. Fill in the following fields and hit submit. Thanks, and welcome!