Ducks in a row at Frog Bayou
June 28, 2023
Jim Harris

Managing Editor Arkansas Wildlife Magazine
More than 1,300 acres of land in western Arkansas acquired by the Arkansas Game and Fish Commission in the past seven years are now in the midst of a project that will provide substantially more public waterfowl hunting opportunity, more outdoor recreation and more needed habitat for migrating waterfowl.
A $2.2 million project establishing a dozen moist-soil units in the new acreage at Frog Bayou Wildlife Management Area in Crawford County is being paid for by a matching grant from the Land and Water Conservation Fund. Work is underway this summer to move about 180,000 yards of dirt and lay about 25,000 feet of underground pipe to irrigate and flood the moist-soil units, which will complement the seven existing units in the WMA.

"This is the first habitat restoration grant we've ever gotten from the Land and Water Conservation Fund," Jason "Buck" Jackson, the AGFC's state wetland program coordinator, said. "We bought this new piece of property seven years ago and we finally got our ducks in a row, we've gotten our permits and, more importantly, this grant to start building this into a great moist-soil complex."
The Land and Water Conservation Fund was created by Congress in 1964. According to its mission statement, it is designed to conserve irreplaceable lands and improve outdoor recreation opportunities throughout the nation, working in partnership with federal, state and local efforts. Its efforts range from protecting land in national parks to cultural sites and providing the tools communities require to meet their diverse conservation and recreation needs. The AGFC has received other types of grants from the fund, but this is a new page in possibilities for the program in Arkansas.

Frog Bayou WMA was established by the AGFC in 2005 in partnership with Ducks Unlimited and the Natural Resources Conservation Service as one the agency's newest WMAs. Of the 812 acres in the original purchase, about 320 acres have been devoted to moist-soil management, Jackson said. The area managed for waterfowl hunting in Frog Bayou is used by a significant number of hunters, Jackson said. "There's a lot of use there, to say the least."
The original cooperative project involved the skills and expertise of the partners to protect and restore the property through the NRCS's Wetlands Reserve Program in acquiring the land from a private owner. Locals also know Frog Bayou as Clear Creek, which is near the Arkansas River and close to the town of Dyer. U.S. Army Corps of Engineers land and private agricultural land adjoins the WMA.
Habitats on the WMA are managed for a diversity of species, but a primary focus has been intensive management of seven moist-soil units to produce high-quality habitat for waterfowl and other wetland-dependent wildlife. Natural vegetation and invertebrates that proliferate in the moist-soil units during the wintering migration are highly desirable for waterfowl, especially for ducks as they prepare to return to the northern breeding grounds.
The AGFC purchased the 1,391 acres in multiple phases between 2016 and 2019 adjacent to the existing Frog Bayou WMA in partnership with the Trust for Public Land.
The hope, Jackson said, is to have all of the new moist-soil units available for this upcoming season, but for now "the way it sits, we'll definitely have some of them available."
As of mid-June, after a wetter-than-normal spring, the area was drying out with fewer rain days and lots of sun. The AGFC was in the middle of site prep with disking, and the dirt-moving crew is scheduled to be on-site over the summer.
"I hope we can have a chunk of this up and running (by the season starting Nov. 18) but Mother Nature will drive that more than anything," Jackson said.
Before the restoration plans were approved with the awarding of the Land and Water Conservation Fund grant, the AGFC was managing the newly acquired acreage as early successional habitat , Jackson said, but that was discontinued in 2019 due to rainfall. Some of the acreage already has some "decent" moist-soil plants in them such as sedges, Jackson said, "but we have to disk it up so we can move the dirt efficiently and build up the levees."
Ring levees will completely encircle the 12 new units. The underground pipe will go in last, Jackson said. It will be connected to an existing relift at Frog Bayou that is fully functional, along with another that the contractor is reworking, he said.
"An engineer with NRCS and I worked on that west relift years ago," Jackson said. "I had the acquisition in my mind then with the hopes that we would buy the additional land there. I thought it would happen but thought it would be toward the tail end of my career, though, and not nearly as early as it's turned out."
Agri fields are on either side of the original WMA land. Jackson said the newer land acquired was not suitable for agriculture work. "It makes sense for this property to go into this type of habitat due to a lot of it being lower lying areas," Jackson said.
This addition at Frog Bayou WMA will push the AGFC's total acreage devoted to moist-soil management to over 10,000 acres with more than 200 units, Jackson said. Much of that is found in eastern and east-central Arkansas. Other moist-soil units are managed in southeast Arkansas, the Arkansas River Valley and southwest Arkansas.
Arkansas's waterfowl season opens Nov. 18 with 60 days of hunting in three segments, culminating with the season's close on Jan. 31, 2024.
---
Recent News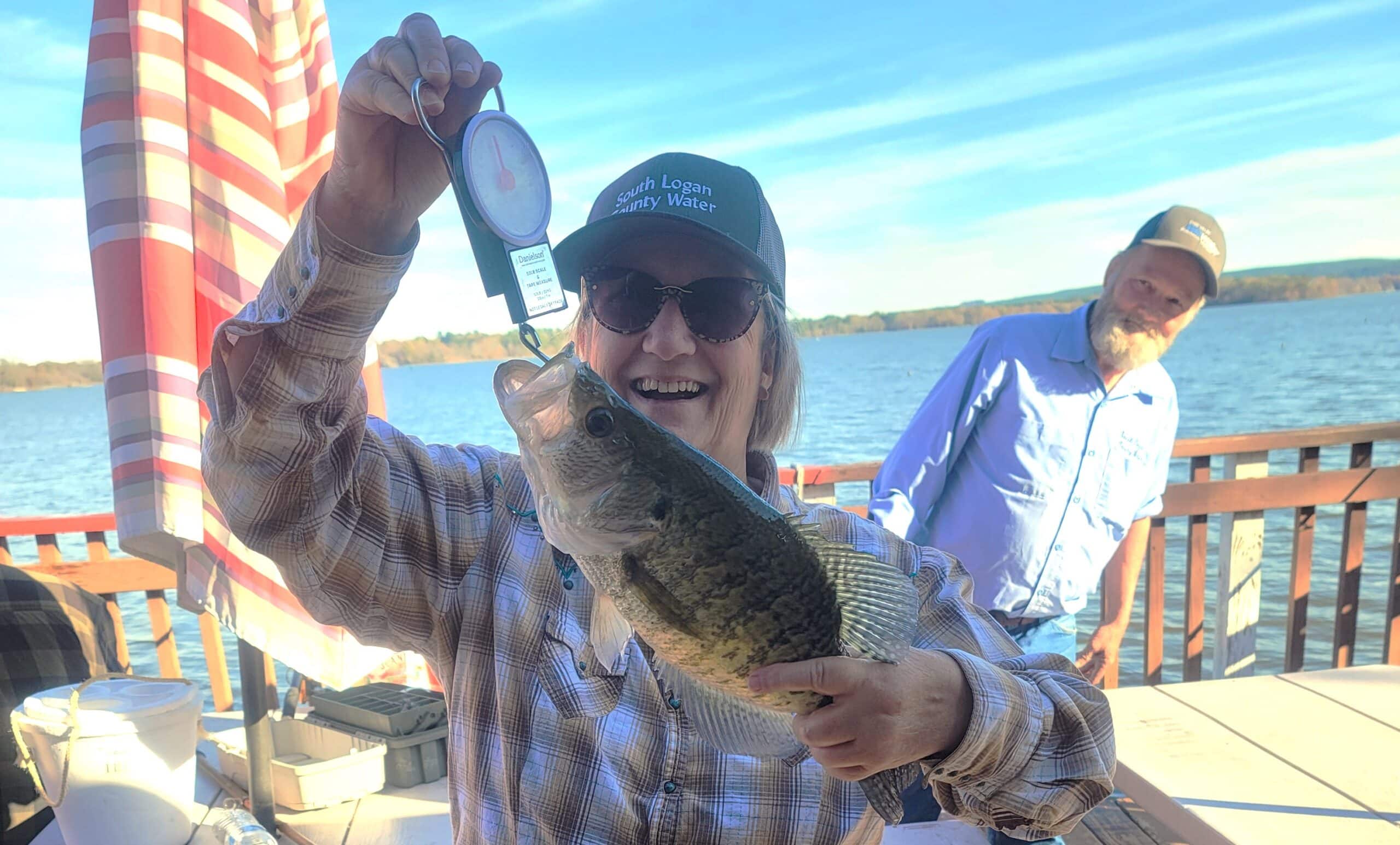 Subscribe to Our Weekly Newsletter E-mails
Don't miss another issue. Sign up now to receive the AGFC Wildlife Weekly Newsletter in your mailbox every Wednesday afternoon (Waterfowl Reports are published weekly during waterfowl season and periodically outside the season). Fishing Reports arrive on Thursdays. Fill in the following fields and hit submit. Thanks, and welcome!