Dr. Doyne and Nancy Williams Endowment funds 'Champion' scholarship
June 9, 2021
Jim Harris

Managing Editor Arkansas Wildlife Magazine
LITTLE ROCK – Dr. Doyne and Nancy Williams, a Little Rock couple whose skill in competitive trapshooting earned them both All-American status, and who have been longtime promoters of youth shooting sports in Arkansas, have set up an endowment that will fund an annual scholarship in the Arkansas Youth Shooting Sports Program for years to come.
AYSSP, a program under the auspices of the Arkansas Game and Fish Commission's Education Division, will use the $100,000 endowment created by the Williamses to fund a $2,500 annual scholarship that will go to the winner of the AYSSP's Champion of Champions shootoff, part of the program's state championship weekend at the Arkansas Game and Fish Foundation's Jacksonville Shooting Sports Complex.
The first scholarship recipient and winner last week of the Champion of Champions shootoff was De Queen's Konnor Shelton, who outlasted 10 other shooters, all of whom had hit 50 of 50 shots during AYSSP regional tournament competition leading up to Saturday's finale. One miss at a clay target from a designated spot eliminated each competitor until only Shelton was left standing as the best.
Williams, who was a cardiac surgeon until retiring in 1991 and set up cardiac care units at both the University of Arkansas for Medical Sciences and St. Vincent Infirmary during his career, said that he and his wife created equal endowments for both AYSSP and for the Arkansas Sports Hall of Fame. Williams, who won several Grand American trapshooting titles, was inducted with Nancy into the Arkansas Sports Hall of Fame in 2005.
Dr. Doyne and Nancy have both been inducted into the Arkansas State Trapshooting Federation (ASTF) Hall of Fame, as well as the Arkansas Game and Fish Foundation's Arkansas Outdoors Hall of Fame in 2014. As two of the nation's most decorated trapshooters, they've earned more than three dozen world championships and five dozen national championships.
As for AYSSP setting up a scholarship for the Champion of Champions each year, Doyne Williams said, "It sounds like they have a pretty good plan set up for (the endowment). I didn't stipulated what it had to be used for, only that they use it the best way they could, and I think they did. That's a real good way to do it."
Williams was on hand Saturday as the senior teams competed for an AYSSP state championship, won by Westside High School Trap Team's Red, out of Jonesboro, and for the Champion of Champions shootoff. The 11 seniors competing in the shootoff did so in mostly pouring rain.
"Those kids can shoot. They did it despite the bad conditions. For those watching, it was difficult," Williams said, "so I can imagine how it was for the competitors.
"I watched a number of the shootouts and matches and was impressed with two things: One, they have a lot better guns than we had to shoot with back when I was that age; and two, those guys can really shoot. We watched several squads for a long time without seeing a miss. They were well-qualified to be where they were."
Williams said he has been longtime friends with Jimmy Self, who leads the AYSSP program for the AGFC. "Jimmy Self, I've known him for years, back when he was competing as a youth shooter. I knew him when he started out managing the (Steve N. Wilson) Raft Creek (Bottoms WMA). And when Chuck Woodson quit running (AYSSP), he took over. I don't think you could have a better guy running it. He's very enthusiastic about it. Jessica, his sister, is a great shooter, she's won a number of Grand American championships."
Self said, "The Williams family have been a huge part of trapshooting and youth shooting in Arkansas for a very long time … They were a HUGE part of so many youth shooters. The Williamses have been avid duck and deer hunters, as well as managers of the Bull Sprig Hunting Club.
"They both have done so many great things, from being Arkansas State Trapshooting Federation presidents to both being All-American trapshooters. They have traveled the nation recreationally shooting and hunting for decades.
Williams said he has been interested in shooting "all my life, really," but he took an earnest interest around 1960-61 when he joined with Louis Hoyt and some other local shooters who put together a trap club out on the Old Benton Highway (U.S. 67 before Interstate 30 was completed). "We had an old trap machine that you had to pull a lever to work, along with an electric trap machine," he said. "We'd go out and shoot quite regularly and we'd have a formal shoot out there every so often."
The sport also greatly interested Nancy, his wife. When Dr. Doyne retired in 1991, he said, "We got a motorhome and we went traveling all over the United States to various tournaments and events and became pretty good shooters, and we won several tournaments."
Of the pile of trophies and tournaments won, Williams said, a couple that gave him the most pleasure, he said this week, came in senior events: He won the Arkansas 200-straight Seniors Free-Standing, and then at the Grand American that same summer he won the Senior Veterans with 200 straight free-standing. "That kind of got me excited," he said. "But there were a lot of events between those."
The Williamses' friend Sheffield Nelson, a former AGFC commissioner, was instrumental in pushing the agency to establish its AYSSP program, he said. Williams and his wife were actively involved. In the early days, he recalled, the events were staged at the Remington firearms plant on I-40 between Little Rock and Lonoke.
Both Doyne and Nancy have given up shooting of late – "She quit before I did," he noted. "For me, it's hard to shoot with shoulder and arm problems." Dr. Williams also was managing his Bull Sprig Hunting Club near Humphrey up until last year. Now, his son Robert manages it. "My sons took me out every day last season," he said. "Like I tell people, they put me in the corner (of the blind) and told me to make duck-like sounds. I'm just appreciative that they're willing to take me out every time they go."
Robert Williams also was involved in youth shooting sports as a youngster, Doyne said, and now has coached for a school team for a number of years. The Williamses seem to have passed along a strong interest in shooting sports, and it runs deep. "We have grandsons that shoot," he said.
And their contribution to AYSSP will help a young shooter further his or her education with college scholarship money for quite a while.
---
Recent News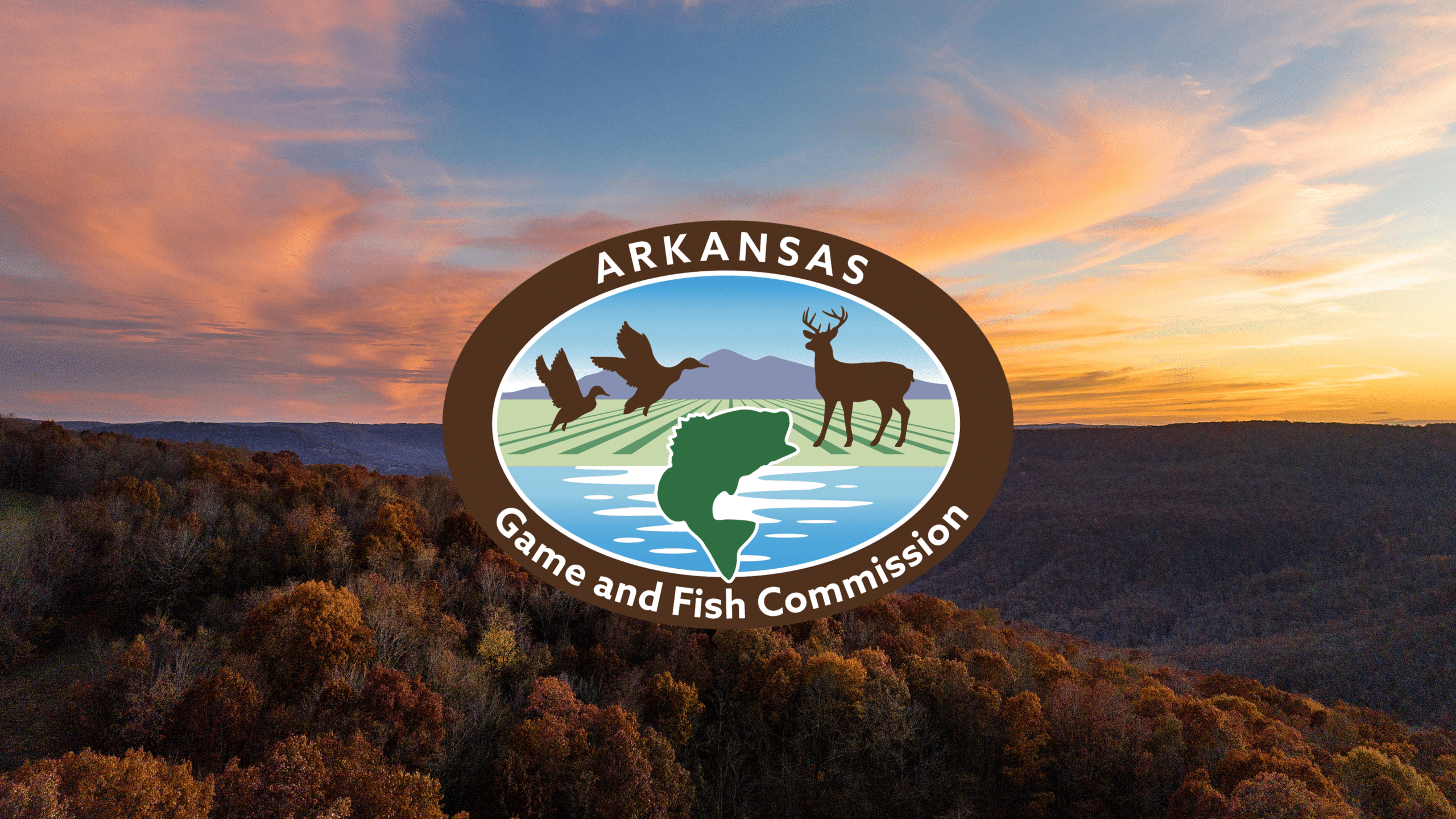 Subscribe to Our Weekly Newsletter E-mails
Don't miss another issue. Sign up now to receive the AGFC Wildlife Weekly Newsletter in your mailbox every Wednesday afternoon (Waterfowl Reports are published weekly during waterfowl season and periodically outside the season). Fishing Reports arrive on Thursdays. Fill in the following fields and hit submit. Thanks, and welcome!