Cypress Bayou changes to permit-only hunts; Raft Creek draw modified
Nov. 5, 2020
Jim Harris

Managing Editor Arkansas Wildlife Magazine
LITTLE ROCK – Following two seasons of open hunting without a permit system, the Red Cut Slough portion of the Arkansas Game and Fish Commission's Cypress Bayou Wildlife Management Area between Beebe and Ward this duck season will be accessed on weekends via an online draw for permits, as well as requiring permits without a draw on Tuesdays and Thursdays.
The 1,500 acres of Cypress Bayou WMA outside of the Red Cut Slough tract will remain open every day for hunting, says Johnny Waldrup, an AGFC biologist supervisor in the Brinkley office.

"We want to provide opportunity and reduce some of the pressure from (Red Cut Slough)," Waldrup said of the WMA's recently acquired area. "In the past two years there has never been a break unless waterfowl season was closed. By restricting the access to Tuesday and Thursday during the week, and having a draw on weekends, hunters' success rates and overall enjoyment of their hunt should be better."
The weekend draw for the six allowed hunting locations on Cypress Bayou's Red Cut Slough will be maintained online through the AGFC's website, agfc.com.
Meanwhile, another area Waldrup oversees, Steve N. Wilson Raft Creek Bottoms near Georgetown, will continue with an in-person weekend draw but with changes based on Centers for Disease Control and Prevention guidelines for social distancing to limit the spread of COVID-19. Raft Creek's weekend in-person draws will be staged on the covered side of the AGFC's work center, on Cypert Road. But, rather than all hunters in a party being present, each party will designate a "party leader" (mask-wearing recommended) to sign up for the draw and receive a number while the rest of the party waits in their vehicles. AGFC personnel will draw numbers, and the "party leader" will choose from available hunting locations and receive permits for the entire hunting party. Hunting party size is still limited to no more than four individuals.
Availability for the holes at Raft Creek is water-dependent, but at full inundation, Waldrup said, the WMA has up to 34 hunting locations.
"This change in the in-person draw was just to keep there from being too many people congregating in the work center," Waldrup said. "We've had an in-person draw at Raft Creek, since we started hunting it. This way we'll still have that in-person draw but we can minimize the crowd."

Along with the in-person draw at Raft Creek, five other regular weekend permits for Raft Creek are available via online draw each week, and online drawings are available for all hunting days for the youth blind (mentors may also hunt) and a mobility-impaired blind. The first online applications for Raft Creek drawings are Nov. 12-15, with draw date on Nov. 16. Each application period throughout the 60-day season is Thursday-Sunday of the previous weekend, and draws are on Monday. Winning applicants are notified by email.
Available days to hunt at Raft Creek also will change to Tuesdays, Thursdays, Saturdays and Sundays. Tuesday and Thursday hunts do not require a draw, but do require hunters to pick up a permit on the way in to hunt and return the permit to the AGFC work center following the hunt. Previously, Raft Creek offered weekday hunting on Tuesdays and Wednesdays.
"We changed it to Tuesday and Thursday to get a day of rest from the hunting pressure, to let the ducks settle and make the overall hunting a little bit better," Waldrup said. That change was prompted both by biologists' observations as well as suggestions from hunters, Waldrup said.
The Raft Creek hunting area now includes the Magellan Tract in its online draw for hunts on Tuesdays, Thursdays, Saturdays and Sundays. That acreage is in a more remote area of Raft Creek Bottoms WMA and was available for hunting without a permit, as it was not a designated hole like the impoundments at Raft Creek. Because of the difficulty in accessing the area, hunters who land a permit to hunt the Magellan Tract may use all-terrain and utility-terrain vehicles to reach the spot.
"It's quite a walk to access it," Waldrup said. "It's connected to the WMA but it's not like the rest of the WMA. You can't put in at a launch area and get to it."
Luke Naylor, AGFC's waterfowl program coordinator, said, "The Magellan Tract is a new spot we were able to acquire a few years ago and we've gotten it up to a point where we can open it up to a draw hunt now."
Waldrup and the AGFC's wetlands habitat coordinator Jason "Buck" Jackson said AGFC staff have done extensive habitat manipulation to both Raft Creek and Cypress Bayou to enhance duck hunting.

"Between soil amendments, seed application, irrigation, soil manipulation and other habitat work, we've done more than $180,000 of work on these two areas this year," Jackson said. "We're hoping the ducks and the hunters can reap the benefits of this extra effort to put the right food on the ground at the right time."
As for Cypress Bayou, Naylor said the plan all along was to eventually require permits to hunt Red Cut Slough.
"It was getting a lot of use since it opened and that was predictable," Naylor said, noting the WMA's proximity to the Little Rock metropolitan area. "We made it clear it was going to be a limited-access waterfowl area at some point. It takes a couple of seasons to figure out how a place operates, and we're going to go ahead now and implement that draw."
The six hunting units in Red Cut Slough at Cypress Bayou will be available for self-check-in, and unlimited numbers of hunters on Tuesdays and Thursdays, he noted. Permits can be picked up and returned at the parking lot access to Red Cut Slough.
Other WMAs that require weekend permits by online draw are Sheffield Nelson Dagmar WMA Conway George Tract (three units drawn weekly) and the Freddie Black Choctaw Island WMA West Unit (youth hunters, but all members of the hunting party can hunt, Dec. 14, 21, 28, Jan. 4, 11, 18, 25, seven units available). For all online applications, each hunt period must be applied for separately. There is a $5 fee for each application.
Duck season begins in Arkansas on Saturday, Nov. 21.
---
Recent News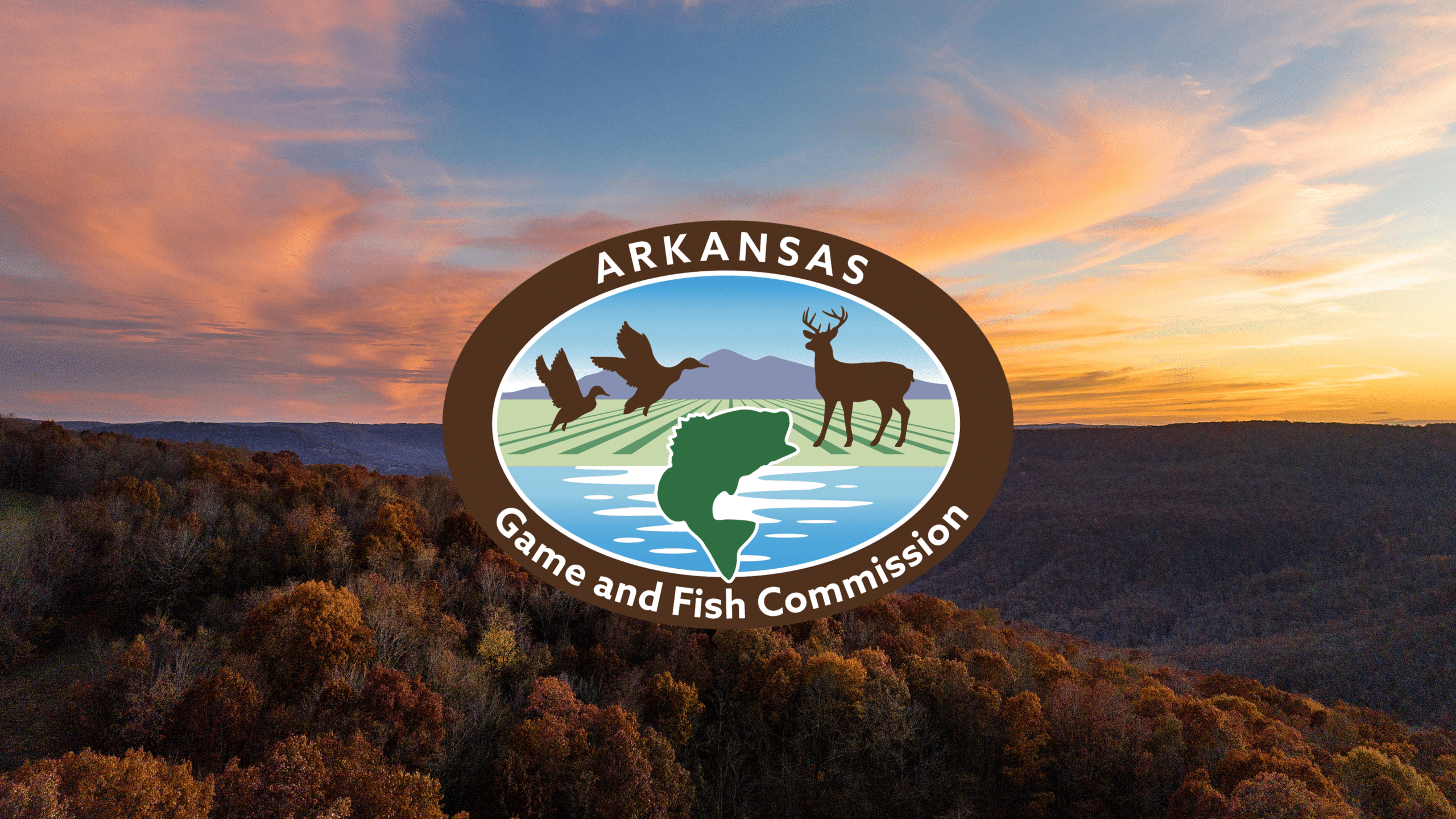 Subscribe to Our Weekly Newsletter E-mails
Don't miss another issue. Sign up now to receive the AGFC Wildlife Weekly Newsletter in your mailbox every Wednesday afternoon (Waterfowl Reports are published weekly during waterfowl season and periodically outside the season). Fishing Reports arrive on Thursdays. Fill in the following fields and hit submit. Thanks, and welcome!