Commission approves hunting regulations changes, 2017-18 hunting seasons set
May 24, 2017
Randy Zellers

Assistant Chief of Communications
Commissioners approved hunting regulations changes for the 2017-18 hunting seasons, including the season dates for all game, including the 2017-18 waterfowl season and 2018 turkey season at last week's meeting in the AGFC headquarters in Little Rock.
Opening days of the 2017-18 Arkansas deer season are:
Archery – Sept. 23, 2017
Muzzleloader – Oct. 21, 2017
Modern Gun – Nov. 11, 2017
Private Land Modern Gun Antlerless Deer Hunt – Oct. 14-18, 2017
Special Modern Gun Youth Deer Hunt – Nov. 4-5, 2017 and Jan. 6-7, 2018
Christmas Holiday Modern Gun Deer Hunt – Dec. 26-28, 2017
The 2017-18 waterfowl season dates are:
Duck, Coot and Merganser
Nov. 18-26, 2017
Dec. 7-23, 2017
Dec. 26, 2017-Jan. 28, 2018
Special Youth Waterfowl Hunt
Dec. 2, 2017 and Feb. 3, 2018
The 2018 wild turkey season dates are:
Special Youth Turkey Hunt
April 7-8, 2018
Firearms and Archery Turkey Season
Zones 1, 2, 3, 4B, 5, 5B, 6, 7, 7A, 8, 9, 10 and 17 – April 9-24, 2018
Zones 1A, 4, 4A, 5A and 9A – April 9-17, 2018
Complete season dates are available online atwww.agfc.com.
The changes were proposed at the March Commission meeting, and public surveys were conducted for the last two months. Commissioners were briefed on the results of those surveys during Wednesday's briefings.
"All proposals had a majority of support," said Steven Fowler, assistant chief of the AGFC's Wildlife Management Division. "There was fairly high opposition to one regulation change, which was not being able to carry two weapons during the modern gun antlerless only deer hunt."
Brad Carner, AGFC chief of wildlife management, says many comments in opposition to the regulation were concerning concealed carry firearms.
"We had a lot of people worried that we were trying to limit their ability to carry a concealed firearm if they had a concealed carry permit," Carner said. "That won't be impacted by this regulation.
Carner says another argument that was heard was that people wanted to carry a gun to shoot antlerless deer, and also carry a bow to go by the regulations of Arkansas archery deer hunt in case a buck came by during their hunt.
"The spirit of these added days of modern gun season is to harvest does and help balance the deer herd," Carner said. "If they want to bowhunt, I encourage them to do that. If they want to participate in the antlerless hunt, that's also great. We're just asking people to choose which one they're going to do that morning and carry one or the other."
Another notable change is the addition of Van Buren County to the Chronic Wasting Disease Management Zone. This comes after samples from last season turned up a positive case within 10 miles of the county line. According to the CWD management zone regulations, only cleaned, deboned meat and taxidermy products from deer taken within the CWD zone may be taken outside the zone. Supplemental feeding of wildlife also may not be conducted outside of baiting deer for hunting from Sept. 1-Dec. 31.
Commissioners also heard the first official reading of proposed changes to Arkansas's Nonresident Waterfowl Wildlife Management Area Permit. If passed, the annual waterfowl WMA permit would be eliminated, leaving only 5-day permits available for nonresidents to hunt waterfowl on AGFC WMAs. These permits would be specific to a single WMA, and only six permits would be allowed per hunter each season. The price for the new 5-day permit would also increase to $30.50 if the changes proposed are approved at the Commission's scheduled meeting in Jonesboro, June 15.
In other business, the Commission:
Approved the donation of land from Squareshooter Land Company to increase parking at the Datto Access on Dave Donaldson Black River WMA and rename that access the Kody Riggan Datto Access.

Recognized Doug Smith from Gov. Hutchinson's office, for the official proclamation of Free Fishing Weekend, to be held June 9-11, 2017.

Authorized AGFC Director Jeff Crow to approve the acquisition of a 40-acre inholding at Petit Jean River WMA.

Authorized Crow to enter into a grant agreement for $74,750 with Quail Forever to fund the creation of a Farm Bill wildlife biologist position for two years and one month, focused on quail restoration efforts.

Approved the removal of all creel limits on Lake Poinsett, effective May 22, in preparation for its drawdown and renovation, which begins July 10, 2017.

Heard the first reading of a proposal to eliminate the transport of wild-caught bait outside the lake or river in which they were caught.

Granted a surplus blocking net to the Diamond City Chamber of Commerce for use during their annual fishing derby.

Recognized 15 employees with a total of 195 years of service for their commitment to the people and natural resources of Arkansas.

Awarded Gary Mullins, retiring enforcement captain, his service sidearm.

Awarded Steve Taylor, retiring enforcement lieutenant, his service sidearm.

Granted a surplus .22 magnum rifle to the Fort Chaffee Joint Maneuver Training Center to aid in dispatching feral hogs they are capturing in their corral traps.

Approved the removal of equipment and inventory with an original value of $201,828.58 and a current net book value of $4,293.61.

Authorized AGFC Director Crow to dispose of property on Harris Brake Lake to resolve a property-encroachment issue.
Authorized Crow to use up to $1 million in Director's Contingency Funds to promptly repair anticipated flood damages reimbursable by the Federal Emergency Management Authority.
---
Recent News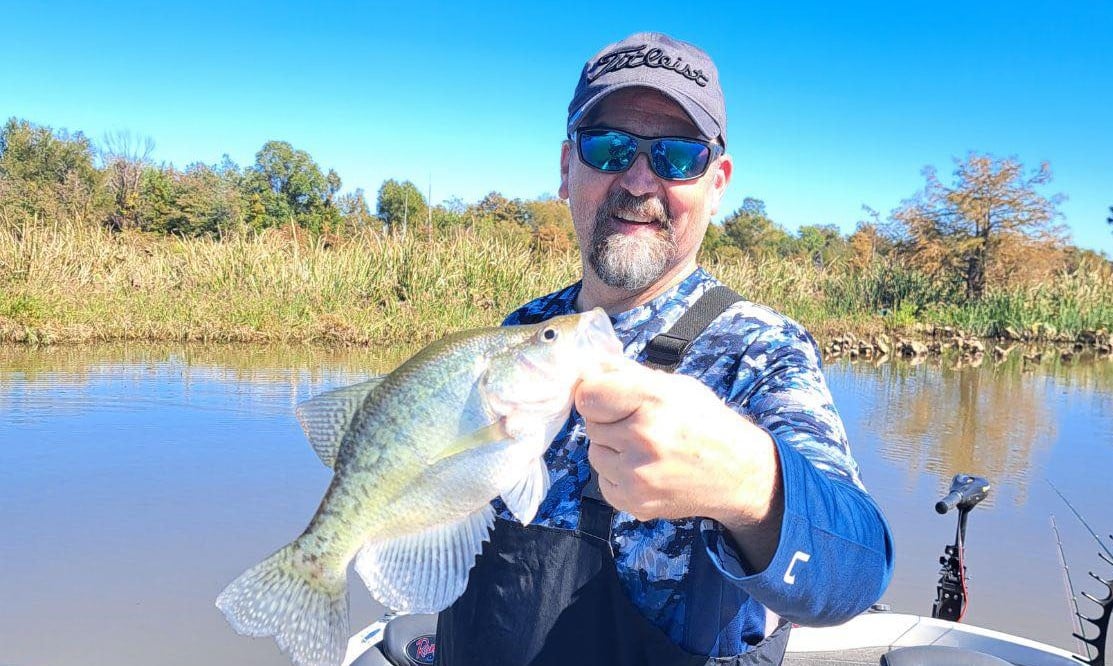 Subscribe to Our Weekly Newsletter E-mails
Don't miss another issue. Sign up now to receive the AGFC Wildlife Weekly Newsletter in your mailbox every Wednesday afternoon (Waterfowl Reports are published weekly during waterfowl season and periodically outside the season). Fishing Reports arrive on Thursdays. Fill in the following fields and hit submit. Thanks, and welcome!