Clean up the decoys to help prevent the spread of invasive species
Oct. 14, 2020
Randy Zellers

Assistant Chief of Communications
LITTLE ROCK – With fall colors beginning to show, many duck clubs and duck hunters are busy organizing, packing, repacking and reorganizing their gear while they wait with anticipation. Some avid hunters also are beginning to plan a few early scouting trips to check out new locations before the season. Biologists with the Arkansas Game and Fish Commission urge all hunters and anglers alike to take the extra time to clean all their equipment of mud and vegetation before bringing it to the wetlands.
"That equipment may harbor seeds and viable plant fragments of giant salvinia and other harmful invasive species from any travels you may have taken last year," Jimmy Barnett, Invasive Species Program coordinator for the Arkansas Game and Fish Commission, said. "If you move around the state or even within the same area of the state, you could unknowingly spread these plants during your hunt."

The spread of invasive aquatic plants typically is associated with spring and summer boating because that's when the plants grow the fastest and become a nuisance, but Barnett says it's a year-round issue, especially in the southern half of the state.
"Plant fragments can survive some cold weather, and the seeds from the plants also will be viable to carry on the next spring," Barnett said. "Some of the swampy backwater areas duck hunters scout and hunt offer the perfect out-of-the-way place for these plants to establish themselves and spread even further."
Barnett says the problem doesn't just impact boaters, either. Millions of dollars are spent throughout the U.S. to combat invasive species every year. That's money that should be spent on improving habitat, but must be used to prevent further infestation of these harmful exotic plants.
"It's just like the money spent fighting feral hogs," Barnett said. "Every dollar and day we spend fighting what isn't supposed to be here is a dollar and day we could have spent improving things for the wildlife and fish that are supposed to be here."
And those dollars are adding up. Last year, more than $250,000 was spent fighting aquatic invasive plants alone. This was a 20 percent increase from the year before, and without hunters' help, this trend could continue.
Louisiana spends close to $9 million per year fighting invasive plants, draining valuable conservation dollars.
The best way to stop these plants from taking over is to prevent them from being carried to new bodies of water on fishing, boating and hunting equipment. As trailers are pulled from the water and decoys are stowed, they may be harboring a few stowaways in the form of seeds and pieces of the plants that can regenerate when placed in new waters.

As an avid duck hunter, Barnett knows many hunters move throughout the state and country in pursuit of their passion. They can be as nomadic as the ducks flying throughout the continent on their way to breeding locations in warmer climates and back. This nomadic trait makes duck boats and duck equipment the perfect distribution system for unwanted exotic species.
"When rivers begin to flood, ducks move around to access new food sources and hunters follow," Barnett said. "Anything they carry and use in the water could be a pathway for these plants."
Hunters can help prevent the spread of aquatic nuisance species by following the three-step process of clean, drain and dry anytime they move to new water:
Clean all equipment – Remove all plants and pieces of vegetation, seeds and mud off your waders, decoys, boat, truck, blind and trailer.
Drain your boat – Remove the drain plug from your boat when you leave the water.
Dry – Let all gear dry for at least five days before visiting new waters. If drying is not an option, spray all equipment with a high-pressure hose or hot water.
Visit www.cleandraindry.org for more information about invasive species and what hunters can do to help.
---
Recent News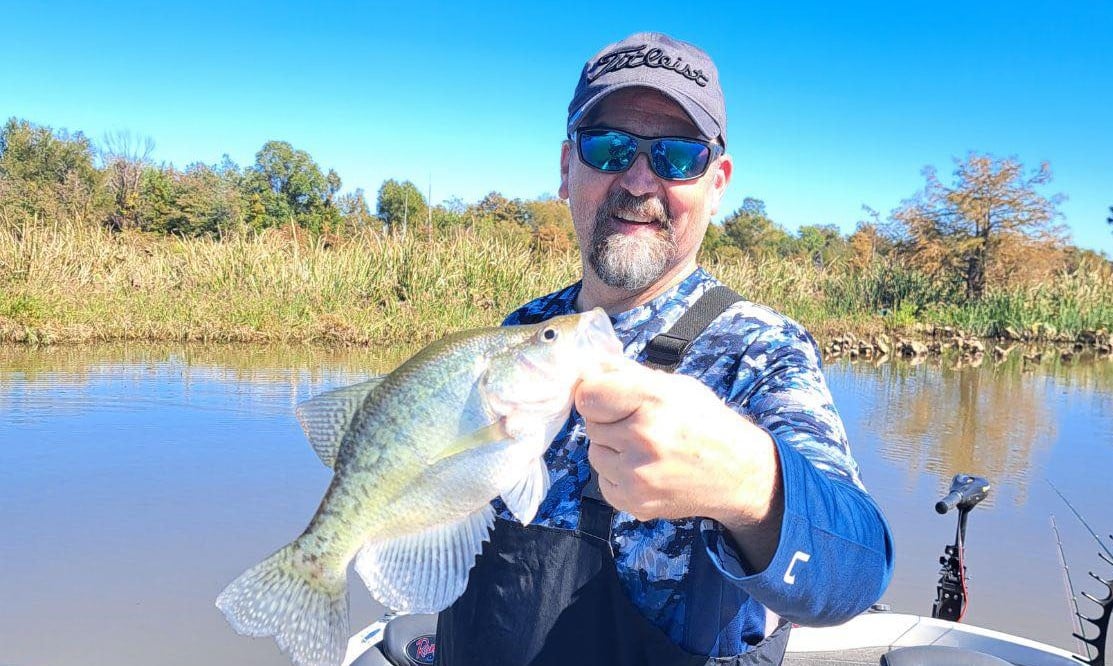 Subscribe to Our Weekly Newsletter E-mails
Don't miss another issue. Sign up now to receive the AGFC Wildlife Weekly Newsletter in your mailbox every Wednesday afternoon (Waterfowl Reports are published weekly during waterfowl season and periodically outside the season). Fishing Reports arrive on Thursdays. Fill in the following fields and hit submit. Thanks, and welcome!