Arkansas trout permit price increase to benefit world-class fisheries
April 17, 2019
Randy Zellers

Assistant Chief of Communications
LITTLE ROCK — With the signing of Senate Bill 486 on April 11, Gov. Asa Hutchinson and the Arkansas General Assembly have started the ball rolling to maintain the fantastic trout fishery that draws thousands of anglers from across the country to The Natural State each year. The act will increase the cost of Arkansas's resident trout stamp from $5 to $10, with the additional proceeds devoted to trout management and hatcheries in the state. The AGFC will hear the first reading of a similar price increase on nonresident trout permits at next week's regularly scheduled Commission meeting in Springdale.
"Amendment 35 specifies that any resident license fee change still must go through the state legislature and governor, but nonresident fee changes are the responsibility of the Commission," said Ben Batten, AGFC chief of fisheries. "We're very appreciative of all the representatives, senators and governor that made this much-needed funding boost possible."
The increase is the first for resident anglers in 32 years, and would be the first for nonresident anglers in the last 16 years if passed by the Commission. In that time, costs of operation for hatchery work, trout management and increased access for anglers have increased. The increase will enable the trout program to continue providing the world-class trout fishing experience for anglers that has made Arkansas a bucket-list destination for many fishing enthusiasts.
Anglers may catch and keep any warm-water species in Arkansas with a standard fishing license, so long as they stay within the daily limits and any length limits given for a certain body of water. Trout anglers, however, require a special permit, called a trout stamp, in addition to their regular fishing license. The proceeds from the addition are used by the AGFC to increase habitat in Arkansas's trout fisheries as well as bolster hatchery efforts for the non-native species.
"The rainbow trout most anglers catch in Arkansas don't reproduce well here, so they have to be stocked through hatcheries," said Melissa Jones, manager of the Jim Hinkle Spring River State Trout Hatchery in Mammoth Spring. "The U.S. Fish and Wildlife Service operates the Greers Ferry National Fish Hatchery and the Norfork National Fish Hatchery for Arkansas anglers, and the AGFC supplements that with fish from our facility here in Mammoth Spring."
Jones says all AGFC hatcheries are in need of renovations, but the Spring River hatchery is the only state hatchery for the coldwater species. Aging infrastructure and recent flood damage have caused the hatchery to run at only about 50 percent of its historical production capability.
"We've had to close sections of the hatchery that had deteriorated, but before that, we were stocking about 51 percent of the trout stocked in the entire state," Jones said. "Now we're down to producing about 34 percent of the trout in the state. With a renovation, we hope to be back above that 50 percent mark."
In addition to hatchery renovations, the increased funding also will help the AGFC's Trout Management Program improve habitat and access for anglers on the White, Norfork and Little Red rivers as well as many of the smaller seasonal trout fisheries around the state.
Price increases rarely are met with open arms, but as with much of America's conservation history, trout anglers understand the need for the funding and are willing to step up to keep Arkansas's waters flowing with fish. Before embarking on the price increase, the AGFC asked many of its stakeholders about their thoughts concerning the issues at hand.
Seven focus groups were held near Arkansas's major trout fisheries, including representatives from each aspect of that angling community. General anglers, guides, resort owners, nonprofit organizations and chambers of commerce were all represented in these groups to gather input on how a price increase would be received and what areas such an increase should be used for.
"Anglers and stakeholders we worked with were genuinely excited to see the increased interest in trout management funding and the forethought of us working with them on this project before approaching state legislators and lawmakers," said Jessica Feltz, human dimensions specialist with the AGFC's Fisheries Division. "They were in favor of increases, so long as the AGFC remained transparent about where this funding would be used."
With the increased funding, the renovation of the Spring River hatchery was the first priority to address, but once that was complete, education and access were areas where stakeholders wanted to see the additional funding spent.
"They were very interested in more efforts toward promoting ethical fishing and the creation of more youth catch-and-release areas similar to Dry Run Creek," Feltz said. "Additional access to our trout streams and amenities such as bathrooms and boat ramps also were high on their list to address."
Feltz says research and increased communication concerning individual tailwaters also were common themes at all focus groups.
"It was interesting to see how many of the stakeholders were focused on their particular tailwater and desired more focused research on that level," Feltz said. "And all said constant communication was essential to continued support, whether it be signs at access points and improvements or the creation of a species-specific Facebook page or forum similar to the AGFC's Black Bass Management Facebook Page. They want to help, but they want to be informed and know what's going on during the entire process."
---
Recent News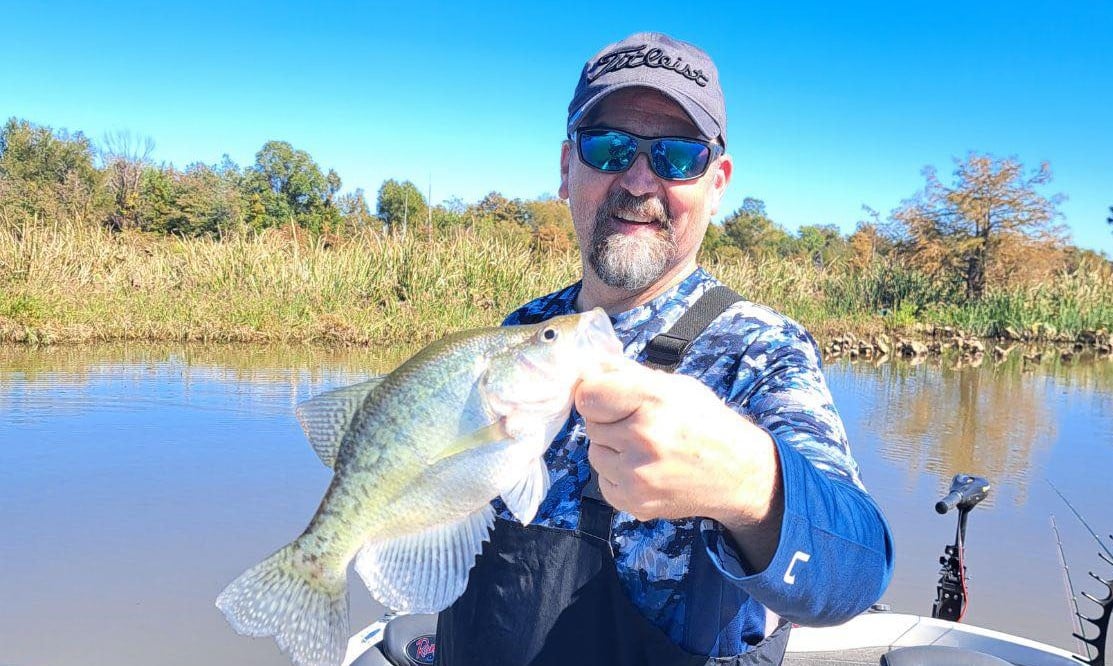 Subscribe to Our Weekly Newsletter E-mails
Don't miss another issue. Sign up now to receive the AGFC Wildlife Weekly Newsletter in your mailbox every Wednesday afternoon (Waterfowl Reports are published weekly during waterfowl season and periodically outside the season). Fishing Reports arrive on Thursdays. Fill in the following fields and hit submit. Thanks, and welcome!