Arkansas squirrel season opens to cool spring weather
May 15, 2019
Randy Zellers

Assistant Chief of Communications
LITTLE ROCK – Although most people associate hunting squirrels in early fall when hickory nuts and acorns begin to ripen, Arkansas's squirrel season officially opens May 15 each year. The season will remain open until the end of February, making it Arkansas's longest hunting season. (Fishing never closes in The Natural State.)
Although the vast majority of squirrel hunters still wait for chillier weather to chase bushytails, a small, but dedicated group also enjoy spring outings before the weather becomes too hot to truly enjoy a day in the field. In fact, with this year's cool spring conditions, hunting squirrels in spring will be more comfortable than most days in September, when the temperature can reach the 90-degree mark on a fairly regular basis.
Soft mast like red mulberries are top food sources for squirrels in spring. Photo by David Stephens.
Fresh fruit
With fall squirrel hunting, success means finding what foods the squirrels are eating, and spring is no different. The secret to squirrel pot pie is in finding what they're putting in their bellies. Food options, however, are drastically different once the fall's menu of acorns and hard mast has been consumed.
By May, squirrels have likely consumed all of the nuts and other snacks in their cache, and anything they left behind on the ground has rotted or tried to sprout. Even some of the nuts they inadvertently "planted" will begin to sprout if conditions are right. Many wild fruits, such as blueberries and blackberries still have a month or so to go before they ripen. Until then, most squirrels are living off whatever food sources they can find. The fresh buds of oak, pecan and maple trees all interest them, and flowers from hickories, elms and even pines will help draw a few squirrels. While food sources may be scattered now, it's a good time to get a plant or tree identification guide and learn where you can find dogwoods, wild blackberry thickets, wild blueberries known as huckleberries, and especially mulberry trees. As these soft-mast foods ripen, there won't be a squirrel within a few miles that won't be tempted to come down for a bite.
Red mulberry trees can be distinguished by heart-shaped, serrated leaves and smooth, grayish brown bark. Photo by Chris Evans.
Round and round the mulberry tree
The mulberry, no doubt, is the king of late spring squirrel fare. This native tree produces small raspberry-like fruits that squirrels simply cannot resist. If you are able to find a ripening mulberry tree, look no further for your squirrel hunt. Sit down within range of the tree and let the woods settle down. Squirrels will soon be on their way. Determining if the fruits are ripe is easy with mulberry trees as well, just taste them. Many people collect mulberries for pies, jellies and jams, and they make a good treat at the end of a hunt as well. We don't advise trying this technique unless you're sure of what type of tree the berry came from. Some squirrel foods can be inedible to humans, and others like dogwood fruits may not be toxic but are so bitter and astringent, you'll wish you hadn't tried it.

Squirrels will resume activities quickly after the woods settle during a still hunt. Photo by Mike Wintroath, AGFC.
Still hunt with a purpose
If you don't have a food source picked out, don't panic. Squirrels aren't too much of a challenge to figure out any time of year. Just like during fall and winter, they're going to be most active first thing in the morning. Morning hunts also make walking in the woods a little more comfortable, as the humidity of late spring and early summer can turn heavily forested areas into a sauna by midday.
In spring, looking for woods that are a little different than fall. The tall, acorn-filled oak stands won't be as tempting to squirrels as the edges of that woodline where more green growth and smaller, soft-mast-producing species thrive. Bushytails still will seek the shelter of the trees, but they're much more likely to be bouncing around and shaking younger branches, which will give away their position. Their red and gray coats also will stand out much more against the bright green, making them easier to spot than during winter hunts.
Slowly walk a safe distance into your selected area, then pause for a few minutes to scan every tree for movement. Squirrels have as much attention span as a teenager with an iPhone, so it won't take long after you settle down before they forget you're there and continue with their business. If you don't see any movement after about 10 minutes, take a few slow steps to gain a new vantage point and repeat the process. While scanning the woods, keep an eye out for possible food sources you can mark for your next hunt. If you find one, give it additional time before moving on in your still hunt as it may be all you need to stay rich in squirrels for the season.
A 12-gauge shotgun and a handful of shells is all it takes to enjoy a spring squirrel hunt. Photo by Mike Wintroath.
Scattergun season
Spring squirrel hunting is made for the shotgun. Instead of walking over crunchy, newly fallen leaves, you'll be walking over spring growth, which is much quieter. The leaves on the trees make it much easier to stalk closely for a shot. They also make it a little harder to get a clean shot from long distances where a .22-caliber rimfire would excel. The shotgun's limited distance also offers an added bit of safety when the leaves obscure your target's background in the distance. A 12-gauge or 20-gauge shotgun with a pocketful of shells loaded with no. 6 shot is all it takes to harvest fox squirrels and gray squirrels in spring. Be sure to bring your empty shell hulls back home with you and dispose of them properly with the rest of your trash from the day.
Enjoy the harvest
Take extra care when preparing any meals with the squirrel to remove as much shot as possible from the meat. The AGFC has an easy-to-follow video on how to properly clean and dress a squirrel after the hunt. For this video and more squirrel hunting resources, visit www.agfc.com/en/hunting/small-game/squirrel.

---
Recent News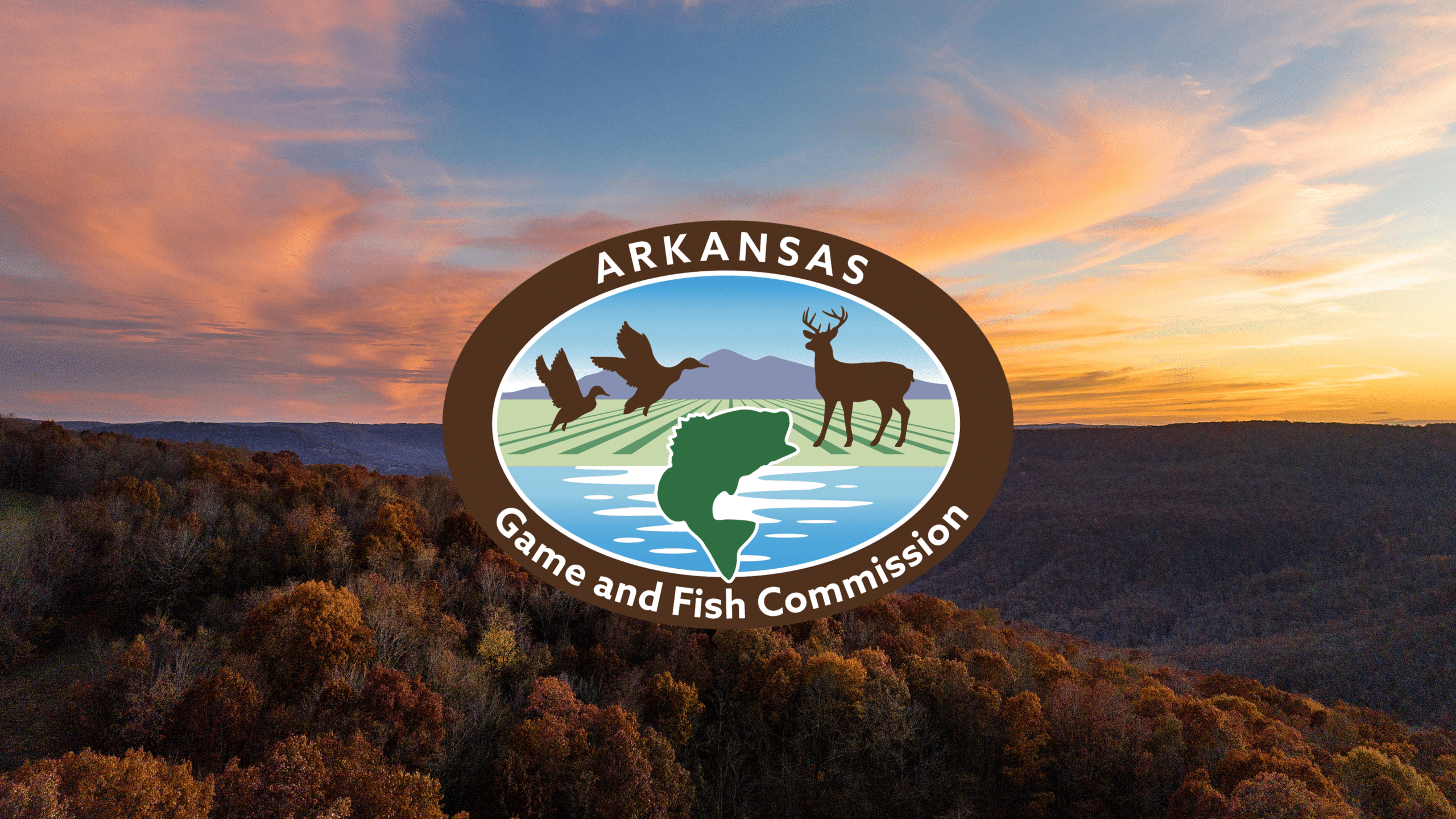 Subscribe to Our Weekly Newsletter E-mails
Don't miss another issue. Sign up now to receive the AGFC Wildlife Weekly Newsletter in your mailbox every Wednesday afternoon (Waterfowl Reports are published weekly during waterfowl season and periodically outside the season). Fishing Reports arrive on Thursdays. Fill in the following fields and hit submit. Thanks, and welcome!