Archers take aim at state championship through regional tournaments
Feb. 13, 2019
Randy Zellers

Assistant Chief of Communications
LITTLE ROCK – 3,554 students filed into middle and high school gymnasiums across Arkansas last weekend to take their shot at qualifying for the Arkansas National Archery in the Schools Program State Championship. Regional shoots were held in 12 locations, covering every region of the state.
Of the student athletes participating, 1,564 were female and 1990 were male. ANASP is one of the few scholastic sporting activities where young men and women compete side-by-side.
Curtis Gray statewide ANASP coordinator for the Arkansas Game and Fish Commission says the program continues to be extremely popular with students from elementary- through high school level.
"When we had our first state meet 11 years ago, we had a little over 750 students come shoot," Gray said. "Now we have more than 3,500 competing in regional tournaments, and that's only a fraction of the schools who participate in the program."
Gray says roughly 550 schools teach Archery in the Schools curriculum at some point during the year, which is close to 50 percent of all schools in the state. There have even been 42 invitational tournaments prior to this year's regionals at schools who have embraced the program.
The top two teams from each division at each regional tournament will move on to the state championship. The remaining 12 slots will be filled by the highest-scoring teams who did not place first or second, no matter which regional tournament they participated in.
"We have had some extremely strong teams stay home because they were in very tough regions, while others who did not score quite as well were able to go to the state championship because the competition in the region was not as close," Gray said. "With the new format, each region will be represented well, and the best archers will have a chance to compete based solely on their merit."
In addition to team competition, the top shooters at each regional tournament will be invited to compete at the state championship individually for additional awards.
"Usually, the top individual archers will be on a team that gained a berth at the state tournament, but there are some who really stand out even though their team had a bad day," Gray said. "But we have individual awards available at the state tournament so the top archer in each division is recognized, no matter what team they are on."
The state championship will be held at Bank of the Ozarks Arena in Hot Springs, March 1-2. Elementary and middle school divisions will shoot on March 1, and the high school competition will be held March 2.
Visit https://www.agfc.com/en/anasp-app/ for complete team and individual scores for each region.
In addition to the top two teams from each region, the following teams received at-large bids to attend the state championship:
Elementary School Qualifiers
Old High Middle School 5th Grade 2,667
Arkansas Arts Academy Elementary 2,606
Bergman Elementary 2,861
Valley Springs Elementary 2,796
Eagle Mountain Magnet 2,892
Southside Southerners 2,816
GCT Elementary 2,853
Valley View Intermediate 2,720
Charleston Elementary 2,883
Pottsville Fifth Grade Apaches 2,783
Barbara Hildebrand 2,779
South side Bee Branch Elementary 2,689
Bryant Elementary Hornets 2,612
Bryant Collegeville Elementary Bow Bandits 2,458
Rattler Elementary Archery 2,788
Vandervoort Elementary 2,618
Hill Farm 2,964
Glen Rose Elementary 2,345
Emerson Elementary 2,615
Taylor Elementary 2,550
Blue Steel 2,684
Hamburg Elementary 2,597
Omaha Elementary School 2,714
CCES Archers 2,668
Hillcrest Elementary School 2,639
Searcy County Elementary School 2,598
McNair 5th Grade 2,574
Cooper Elementary School 2,561
Sulphur Rock Magnet School 2,558
Homeschoolers on Target 2,471
Cedar Ridge Elementary School 2,379
Blevins Elementary School 2,317
Carlisle Elementary School 2,311
Jasper Elementary School 2,309

Middle School Qualifiers
Woodland Junior High 3, 052
Arkansas Arts Academy Middle School 2,860
Alpena Jr. High School 3,283
Bergman Middle School 3,262
Batesville Junior High Pioneers 3,255
CCMS Archers 3,070
GCT Middle School 3,179
Valley View Jr. High 3,059
Pottsville Junior High 3,138
Charleston Middle School 3,046
South Side Bee Branch Middle School 3,050
Maumelle Stingers 3,034
Des Arc Eagle Archery 3,090
EPC Junior High 2,616
Bryant Middle School 3,188
Bethel Middle School 3,089
Rattler Middle School Archery 3,113
De Queen Cubs 2,975
Glen Rose Middle School 3,000
Poyen Jr. High 2,453
Barton Archery 3,249
Taylor Middle School 2,941
Crossett Middle School Eagles 2,984
Hamburg Middle 2,983
Valley Springs Middle School 3,114
Hillcrest Middle School 3,053
Jasper Middle School 3,034
Omaha Middle School 3,029
Cabot Jr. High North 2,969
Wickes Middle School 2,968
Washington Middle School 2,920
Emerson Middle School 2,898
Perryville Middle School 2,896
Cabot Jr. High South 2,884
Fordyce Middle School 2,863
Jr. Hornets 2,861

Senior High School Qualifiers
Arkansas Arts Academy High School 2,978
Providence Academy Senior High 2,970
Alpena Sr. High School 3,315
Bergman High 3,300
Batesville High School Pioneers 3,247
Pangburn High School 3,082
GCT High School 3,277
Valley View Sr. High 3,207
Waldron High School 3,150
Pottsville High School 3,116
Cabot High School 3,304
Cabot Freshman Academy 3,213
Augusta 2,459
Mustang Archers 2,435
Bryant Hornets 3,193
Oden Timberwolves 3,128
Rattler Senior High 3,252
Acorn High 3,229
Glen Rose High School 3,100
Ricebird Archers 823
Taylor High Archery 3,155
El Dorado Wildcats 3,098
Hamburg High School 2,945
Drew Central High School 2,139
Valley Springs High School 3,280
Omaha High School 3,200
Parkview High School 3,183
DeQueen High School 3,155
Charleston High School 3,110
Brookland High School 3,082
Fordyce High School 3,060
Maumelle High School 3,038
Southside High School 3,027
Vilonia High School 3,026
Jasper High School 2,935
Robins Hoodlums 2,891
---
Recent News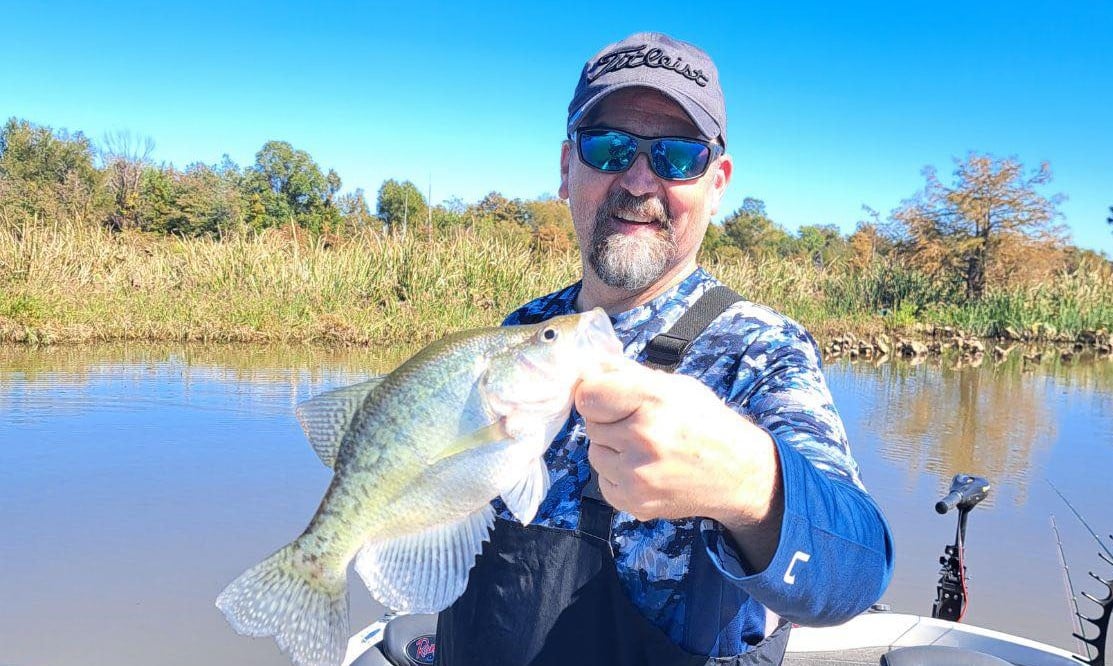 Subscribe to Our Weekly Newsletter E-mails
Don't miss another issue. Sign up now to receive the AGFC Wildlife Weekly Newsletter in your mailbox every Wednesday afternoon (Waterfowl Reports are published weekly during waterfowl season and periodically outside the season). Fishing Reports arrive on Thursdays. Fill in the following fields and hit submit. Thanks, and welcome!