AGFC sharpens conservation plan
July 21, 2022
Randy Zellers

Assistant Chief of Communications
LITTLE ROCK — Conservation plans for the future were the front-running topics at today's meeting of the Arkansas Game and Fish Commission at its Little Rock Headquarters.
In his report to the Commission, Director Austin Booth spoke about the agency's newly developed strategic plan and annual report, which were both unveiled last night at a meeting with partner agencies and stakeholders.
"It was much more than announcing two documents; it was an effort to show two things: one, our ambition for the future, and two, our accountability," Booth said. "The purpose of the annual report is to show not only the impact that we've had, but also the amazing return on investment that Arkansans have in the Arkansas Game and Fish Commission."
Within the annual report, readers will find that the AGFC manages 3.2 million acres of land, 600,000 acres of lakes and reservoirs and more than 90,000 miles of streams and rivers with a budget of roughly $95 million.
"Just do the quick math on that, and this agency shepharded 3.8 million acres at roughly $25 per acre," Booth said
Booth highlighted key points in the agency's strategic plan, including actions and measurable goals to improve habitat on land and water, increase public access, recruit and retain top-level professionals and continue to recruit and inform outdoors enthusiasts to take advantage of the wealth of resources available in The Natural State.
"It's more than about effort," Booth said. "We cannot fall prey to the temptation to confuse our effort with success. Rather we must chart a course where our year-to-year efforts are directly connected to long-term success."
Two presentations preceding Booth's report illustrated his focus of, "Habitat First, People Always."

AGFC Chief of Wildlife Management Luke Naylor presented forest health inventory work done on George H. Dunklin Jr. Bayou Meto Wildlife Management Area used to develop restoration efforts on greentree reservoirs on the WMA.
Illustrations of the forest inventory were made possible through more than 3,000 hours of combined work by AGFC Habitat Biologist Rob Willey, the habitat management team and an outside vendor. The resulting map overlays indicate an overwhelmingly large portion of the area with red oaks showing moderate to heavy stress and some pockets of red oaks near death. The cause of this mortality is most likely attributed to consistent, stagnant flooding during fall and winter for decades combined with more frequent 100- and 500-year flood events in recent years. This flooding damage also has been magnified by insufficient drainage through outdated infrastructure on the WMA.
"There's good news that we don't have a whole lot of red oaks already dead, but we're also not seeing many red oaks that don't have stress," Naylor said. "The habitat database also lets us look for the first time at the tree species that make up the midstory and understory."
Naylor explained that while red oaks still dominated much of the canopy, shaded conditions from the closed canopy and static flooding have not allowed new red oaks to sprout. Instead, the trees ready to replace them consist of overcup oaks and cedar elm other more water-tolerant species that do not offer as much benefit to mallards.
"This tool really lets us see that next forest being developed, and it's not the red oak forest we want to see for wildlife," Naylor said. "This is why we've adjusted water management and started forest management. The two have to be done together to ensure we continue to see the red-oak dominated forest that provides the most benefit to waterfowl."

Education Chief Tabbi Kinion presented a new strategic plan developed with Southern Arkansas University to further develop the institution's Outdoor Campus on the Laney Farm property, 652 acres that were transferred to the university in 2005. The new plan will help the current location to continue its transformation into a place for students as well as the general public to enjoy the outdoors and prepare for futures in conservation.
Kinion spoke of the value both organizations will receive through the partnership in developing the property for outdoor recreation and education.
"They want to manage this property for an outdoor learning lab and recreation center that draws students to their wildlife and agriculture programs," Kinion said. "On our side, we want well-trained future staff who understand wildlife biology and have hands-on experience managing wildlife before they walk in the door. We also want to provide outdoor recreation facilities for the public to enjoy throughout the state. The nearest AGFC facility to this is about an hour and 15 minutes away at (Rick Evans Grandview Prairie Nature Center)."
SAU President Trey Berry was enthusiastic about the new opportunities the outdoor campus will offer.
"What is happening here is my passion," Berry said. "And there are so many people on our campus that have the same passion for this program … We discovered really quickly that this was going to be a special program unlike anything in the ArkLaTex Region."
In other business, the Commission:
Recognized eight employees with a combined total of 160 years of service to the natural resources and people of Arkansas.

Heard from Jeff Howell with Delta Waterfowl about the upcoming Delta Duck Hunters Expo [

Click Here for Presentation

].
Heard from Arkansas Game and Fish Foundation President Deke Whitbeck, who spoke about upcoming events to build support for conservation actions across Arkansas for the Foundation's 40th anniversary [

Click Here for Presentation

].

Approved a budget increase of $229,437 to the AGFC Enforcement Division to accommodate a federal grant received from The Department of Homeland Security to upgrade Enforcement vehicles with routers to provide increased connectivity while in the field and share real-time information more reliably.

Authorized Director Booth to execute a right-of-way easement with ArDOT to accommodate the expansion of Arkansas Highway 387 near White Oak Lake in Nevada County.

Authorized Booth to execute a right-of-way easement with the city of Rogers for gas lines at the AGFC Rogers Fisheries Field Office.

Authorized Booth to execute a right-of-way easement with Ozark Electric Cooperative Corp. to construct new transmission lines across AGFC property east of Bob Kidd Lake.

Authorized Booth to execute a right-of-way easement with Ozark Gas Transmission LLC for an existing pipeline on a portion of St. Francis Sunken Lands WMA in Clay County that the AGFC acquired from the United States government in 2014.

Authorized Booth to execute a right-of-way easement with Entergy Arkansas Inc. to relocate an overhead electric line to the AGFC Mountain Home Office equipment compound.

Authorized Booth to execute a right-of-way easement with Black Hills Energy Arkansas Inc. for gas lines at the J.B. and Johnelle Hunt Family Ozark Highlands Nature Center in Springdale.

Authorized Booth to issue a permanent right-of-way easement and temporary construction easement to Camden Water Utilities for construction of a sanitary sewer main line through commission property in Ouachita County that will benefit the local community.

Approved the purchase of 1.13 acres of property along Mercer Bayou at Sulphur River WMA to ensure any future work on the area will be contained within AGFC-owned land.

Awarded a grant of a surplus boat motor and trailer to the city of Mayflower Fire and Rescue for use in search, rescue and recovery efforts.

Approved the removal of outdated and obsolete inventory with a total original cost of $47,346 and a current net book value of $0.
A video of the meeting is available at https://www.youtube.com/user/ArkansasGameandFish.
####
CUTLINES:
Top Image: AGFC Director Austin Booth unveiled the agency's new strategic plan and annual report to attendees of today's Commission meeting.
Red Oak Overall health Map Image: A new forest inventory database enables AGFC biologists to see landscape-level stress on red oaks as well as species composition of forests on WMAs after thousands of hours of data collection.
SAU map: A new strategic plan will continue to guide the AGFC and Southern Arkansas University in developing outdoor recreation and conservation education programs on its outdoor campus north of the university.
---
Recent News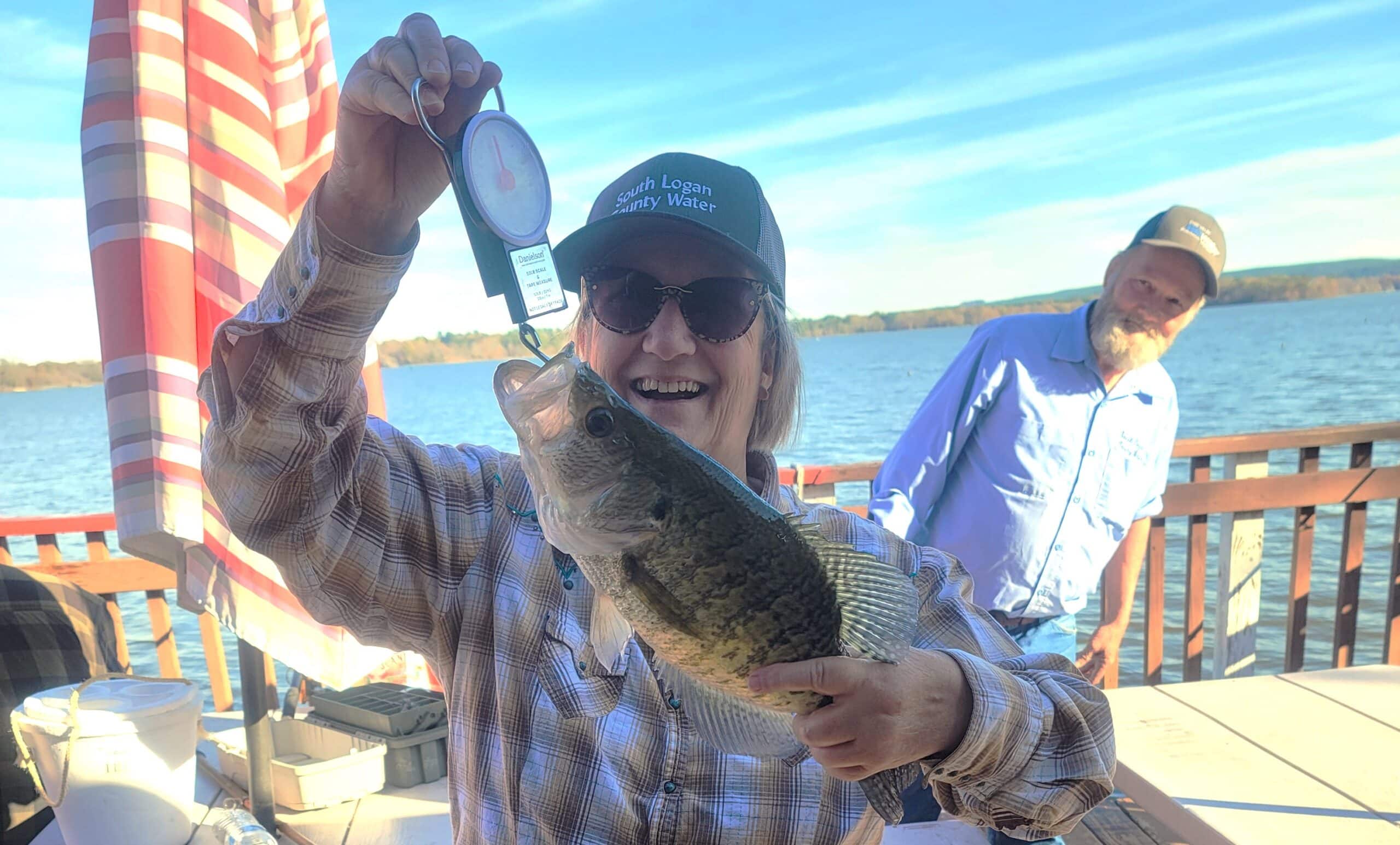 Subscribe to Our Weekly Newsletter E-mails
Don't miss another issue. Sign up now to receive the AGFC Wildlife Weekly Newsletter in your mailbox every Wednesday afternoon (Waterfowl Reports are published weekly during waterfowl season and periodically outside the season). Fishing Reports arrive on Thursdays. Fill in the following fields and hit submit. Thanks, and welcome!