AGFC proposing to limit movement of wild-caught baitfish, public comment open
June 14, 2017
Randy Zellers

Assistant Chief of Communications
Biologists with the Arkansas Game and Fish Commission's Fisheries Division have proposed a regulation change to limit the movement of live, wild-caught baitfish within the state. The proposal is part of an effort to reduce the spread and introduction of nuisance species, such as silver carp (jumping carp), northern snakehead and zebra mussels to new bodies of water.
Under the proposed regulation, it would be unlawful for anyone to use live, wild-caught baitfish (including crayfish) unless that baitfish was caught within the waterbody where it was being used or within the watershed of that waterbody. An exception would be made for any baitfish purchased at a properly licensed store selling only farm-raised baitfish.
Bill Posey, assistant chief of fisheries management for the AGFC, says the regulation shouldn't impact most anglers purchasing their baitfish at bait shops across the state, or anglers who catch their own baitfish in the water where they are fishing.
Incidental "stockings" from bait buckets may seem small, but pose a legitimate risk to the health of Arkansas's fisheries.
"Shad netting in the Arkansas River for fishing in other bodies of water, for instance, is a concern," Posey said. "We know silver carp and bighead carp are in the river. When young, they resemble shad, and would be very easy to blend in with the shad in the net."
Posey says it's not only a matter of introducing exotic species to Arkansas, but even moving species within the state can have lasting effects.
"We know of one species of crayfish that was native to one watershed in the Ozarks and moved to another, most likely to be used as bait," Posey said. "That species is now outcompeting the one that was in the watershed and pushing it out. We also have common carp that were introduced into Dierks Lake, most likely from being used as bait."
Aquatic nuisance species have been a growing problem across the United States. Controlling their growth and mitigating the damage they cause costs many states millions of dollars each year. All of that money and effort takes away from habitat management and improvements to fisheries. Preventing their introduction is much more economical and efficient. Zebra mussels, water hyacinth, silver carp (jumping carp) and northern snakehead have all found their way into Arkansas waters, so the focus must be to prevent their spread to new watersheds by limiting movement by people.
Posey says the restriction only applies when wild-caught baitfish are moved to another watershed or upstream of a barrier in the same watershed. For instance, baitfish caught in Felsenthal could be used in the Ouachita River all the way upstream to Remmel Dam near Malvern because no barriers exist to prevent their spread naturally through that stretch. However, they could not be used above the dam, which would block their natural spread. Baitfish gathered at Blakely Dam separating Lakes Ouachita and Hamilton could be used downstream through the entire Ouachita River system below that point.
Chris Racey, AGFC Fisheries Division chief, says a similar regulation has been in place on a local level at Norfork Lake since 2009, and has helped prevent the spread of nuisance species to that body of water.
"Anglers on Norfork have adjusted well to the regulation, and fishing at Norfork remains good," Racey said.
According to Racey, the AGFC has been battling aquatic nuisance species for decades, but has formalized it within its 5-year strategic plan that addresses fisheries management and aquatic resource conservation in Arkansas. One of the objectives in that plan is to "Reduce, eliminate and prevent the spread of existing aquatic nuisance species and prevent introduction of new ANS when possible." In addition, staff have been working diligently to execute the Arkansas Aquatic Nuisance Species Plan, signed by Governor Mike Beebe in May 2013, in coordination with the Arkansas Aquatic Nuisance Species Taskforce. The taskforce is a coalition of state and federal agencies, non-governmental organizations, universities, industry and other partners working together to prevent, control or eliminate aquatic nuisance species in our state.
The proposal and the reasoning for it have been posted for public comment at www.agfc.com. Commissioners will be briefed on the public comment and have a chance to weigh the facts before considering the regulation at the July Commission meeting.
Take the Public Comment Survey
---
Recent News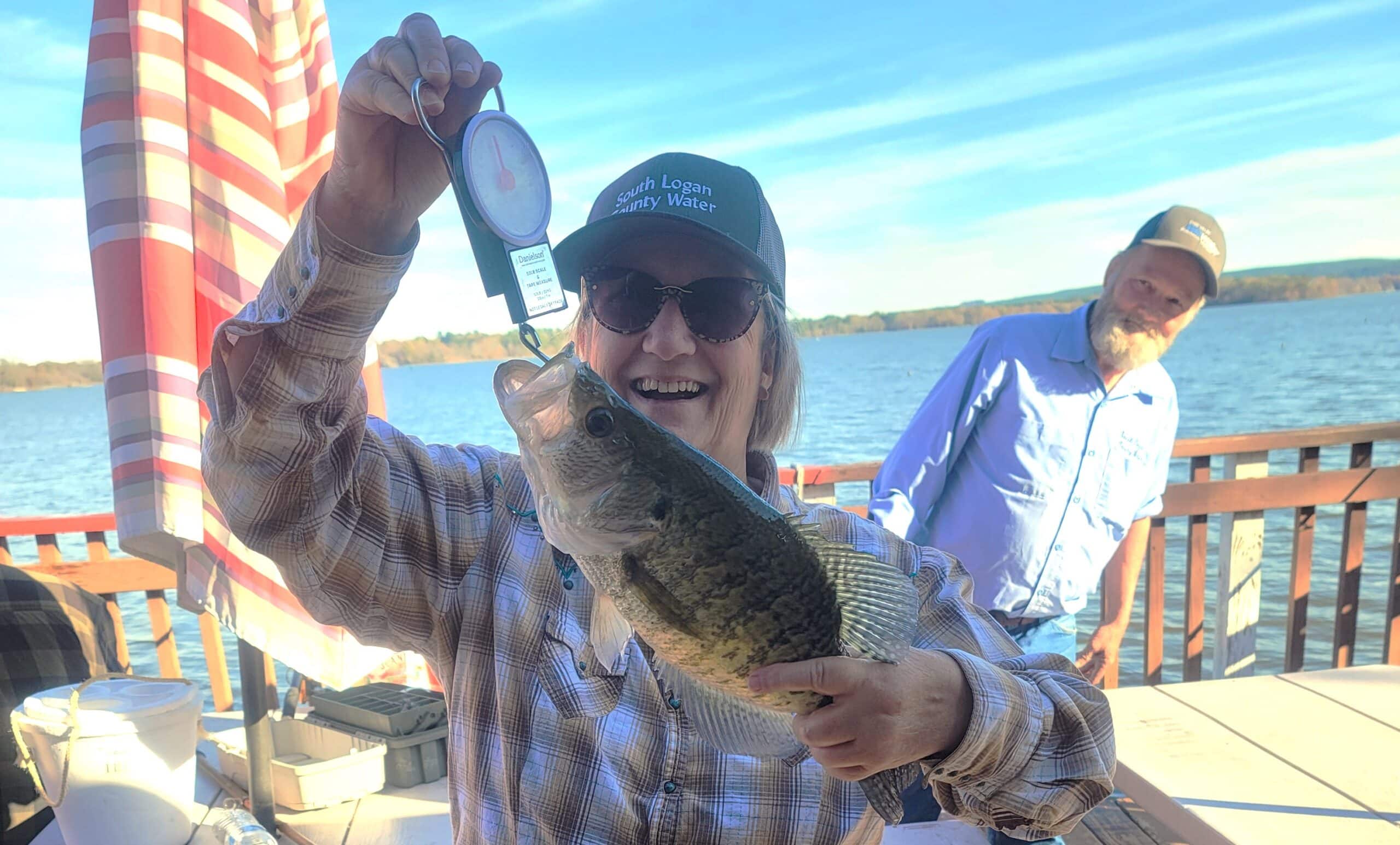 Subscribe to Our Weekly Newsletter E-mails
Don't miss another issue. Sign up now to receive the AGFC Wildlife Weekly Newsletter in your mailbox every Wednesday afternoon (Waterfowl Reports are published weekly during waterfowl season and periodically outside the season). Fishing Reports arrive on Thursdays. Fill in the following fields and hit submit. Thanks, and welcome!