A Hog and his dog
Feb. 7, 2018
Jim Harris

Managing Editor Arkansas Wildlife Magazine
HARRISON – Fire-starters beware. Along with the other duties that wildlife enforcement entails, the Arkansas Game and Fish Commission's K-9 patrol is getting a reputation of successfully tracking down people who have a penchant for igniting a blaze.
The newest story involves K-9 Daisy, a yellow Labrador retriever who works with Wildlife Officer Wade Grayson in Harrison, Grayson's hometown. Daisy and Grayson became partners after Grayson completed the AGFC's K-9 course in October. Late in January, Grayson was asked by Boone County Sheriff's Deputy Brad Duck to assist with tracking a subject who had been witnessed starting multiple fires near Arkansas Highway 7 South.
An eyewitness spoke with the subject, who told her he was about to start some fires. Along with regular clothing, the subject was described as wearing camouflaged boxer shorts on his head – for what reason, nobody is quite sure. The same apparently can be said of his starting the fires. Intoxication appeared to be the best guess.
"From the initial conversation, it was determined he wasn't in the right state of mind," Grayson said.
The first two suspiciously set fires didn't spread because of damp grounds and a creek, Grayson said, and were easily extinguished. However, further up from the creek and up a hill, the next three fires set ended up burning about 20 acres. Grayson and Daisy were brought in to get a track on the subject. Daisy got the scent and they found the discarded camo boxers, but they had to go around the large burning area that covered the track before she could get on it again. Then, it was a chase over a few hundred yards through woods. The subject, by this time, had wandered out of the woods and onto Highway 7, where two sheriff's deputies apprehended him. The subject admitted to the officers he'd lost his camo boxer headpiece back in the woods.
"I guess he was using it as a doorag bandana," Grayson said.
The earlier eyewitness later identified the perpetrator in a lineup.
Grayson said he had never worked with a dog before Daisy.
"We had some canines in the county that were drug dogs," Grayson said. "I thought it was pretty neat, the way they worked, and I thought it would be a good opportunity to improve some of my skills as a wildlife officer and to do some things out of the ordinary, everyday stuff. That's why I decided to apply (to be a K-9 officer)."
To be assigned a dog, candidates must go through an application process. Grayson said that when he applied, there were three open K-9 slots and as many as 11 applicants. "We had the interview and had to go through that whole process," he said.
Grayson is a former University of Arkansas football player. He played offensive guard on Bobby Petrino-coached teams. After graduation, he gave pro football a shot with the Jacksonville Jaguars, and after the preseason six years ago, he returned home and went through training to be an AGFC wildlife officer.
A week before the camo boxer-wearing fire-starter chase, Daisy and Grayson helped the sheriff's department track down another alleged arsonist. During a vehicle chase, the suspect ended up going down a dead-end street, then ran from his car. "We were able to track him 2 miles and physically arrested him, me and my partner, Cpl. Jody Pendarvis." That arrest eventually led to a state police and county arrest of a drug-and-firearm ring involving the suspect and others, Grayson said.
"The past three weeks have been about the craziest," Grayson said in early February.
It's not all arsonists, though. Grayson said he and Daisy were needed on Gene Rush Wildlife Management Area, their first time out in the field. "There was a guy who was trying to camp at the end of the road, which he was not supposed to do. I told him he had to go to a designated camping area. Well, we ended up having to track him and a few guys back to their deer stand. We found an illegal deer stand and the planting of bait illegally on a WMA."
As for his football career, now in his past, Grayson said, "I miss the games. I definitely don't miss practice."
---
Recent News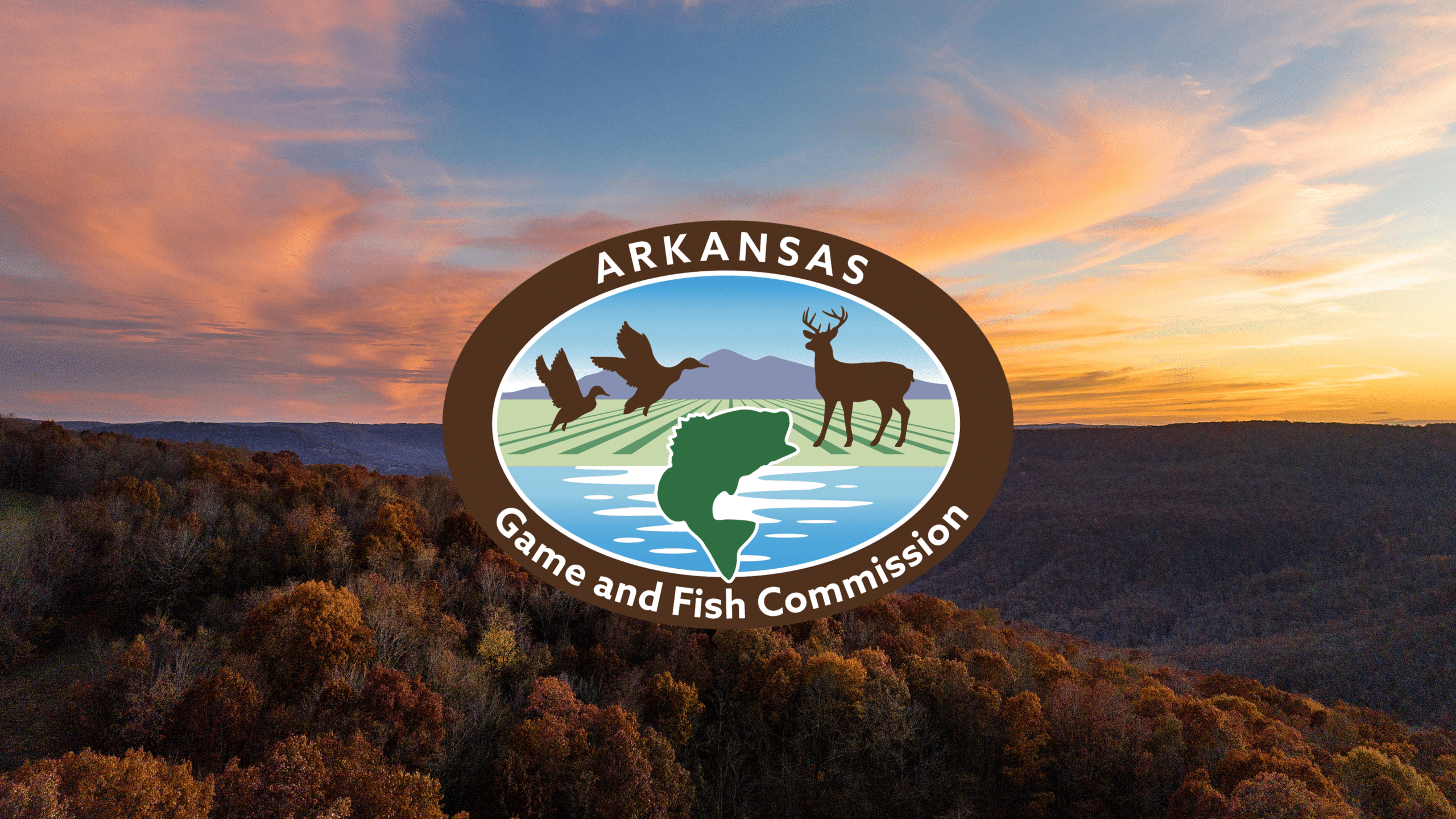 Subscribe to Our Weekly Newsletter E-mails
Don't miss another issue. Sign up now to receive the AGFC Wildlife Weekly Newsletter in your mailbox every Wednesday afternoon (Waterfowl Reports are published weekly during waterfowl season and periodically outside the season). Fishing Reports arrive on Thursdays. Fill in the following fields and hit submit. Thanks, and welcome!