Raft Creek restoration developing into duck magnet
Feb. 21, 2018
Randy Zellers

Assistant Chief of Communications
GEORGETOWN – Despite horrible conditions throughout the state for much of the 2017-18 waterfowl season, one wildlife management area has continued to provide hunters with increasingly good hunts since its purchase. Steve N. Wilson Raft Creek Bottoms WMA in White County turned in impressive harvest numbers, especially considering the conditions.
Rainfall was extremely scarce leading up to the 2017/18 season, however Raft Creek WMA is capable of being flooded using on-site pumps and water from neighboring landowners. A contractual agreement was made between AGFC and a neighboring landowner, to use his relift on Red River to get water to the WMA. Due to malfunctions with that pump, the WMA did not receive enough water to conduct normal hunting practices, which include a lottery-style draw for flooded holes, until Dec. 30.
Once water finally came to the WMA, hunting faced another setback, as Arctic cold swept in, freezing many of the hunting areas solid. An additional 12 days of the season were lost to frigid conditions in which no open water was available to attract ducks.
Anyone hunting Steve N. Wilson Raft Creek Bottoms WMA must fill out a daily activity card and deposit it in a dropbox on their way out of the hunting area. This enables wildlife managers to keep tabs on success rates and hunter participation so they can continue to modify the area to fit the needs of hunters and waterfowl alike. According to harvest data collected from these cards throughout the season, 874 waterfowl hunters participated in 37 days of hunting on the WMA.
Almost 300 of those 874 hunters hunted during weekdays, and 23 hunted during the youth hunts. The remaining 550+ participants were weekend hunters.
"Hunters shot 2,231 ducks at Raft Creek this season," said Luke Naylor, waterfowl program coordinator for the AGFC. "When you add up the numbers, that's almost 2.9 ducks per hunter per day hunted. In 2016-17 hunters statewide averaged 2.69 ducks per day. That includes private and public land."
Naylor says the harvest at Raft Creek is a good example of how high-quality habitat can pay off for hunters. Historically, the area was bottomland hardwoods, but had been converted in the late 1960s and early 1970s for row crop production. When Ducks Unlimited, the Natural Resources Conservation Service and the AGFC acquired the property, the topsoil had been depleted of many nutrients from intensive agricultural operations. Since that time, the AGFC has focused on providing the soil what it needs to stimulate the growth of native moist-soil vegetation that is beneficial to waterfowl.
In 2009 the AGFC began ramping up work on moist-soil units on the area, and in 2014 the region was able to add more efficient equipment to conduct the work. These purchases, along with significant infrastructure changes have led to a vast improvement to the quantity and quality of moist-soil units on the area.
"Since 2009, we have really been able to increase the amount of moist-soil habitat work we conduct on Raft Creek, and harvest numbers reflect that," said Jacob Bokker, wildlife biologist at the AGFC's Brinkley office. "We've been able to produce more food per acre for ducks with less cost as we've been able to secure needed funds for equipment and materials."
Bokker says close to 2,000 acres of the WMAs 4,962 acres are devoted to moist-soil units. These areas are managed through properly timed soil disturbance methods and flooding to promote species which produce abundant seeds for waterfowl in winter.
"We disc, irrigate, mow and stubble roll to promote good annual smartweeds, Ammannia, sprangletop, native millets and sedges," Bokker said.
Manipulating the native vegetation in moist soil units past the growing season is legal and promotes many invertebrates ducks need to replenish protein and lipids. Deep tillage brings the good annual seeds to the surface and stimulates them with proper draw down timing to replenish the forage year after year.
Raft Creek is the only AGFC WMA which institutes a draw hunting system during the regular duck season. On weekends, hunters must show up two hours before shooting light to draw for one of 30 possible designated hunting areas. On Tuesdays and Thursdays, the area is open on a first-come, first-served basis.
"The draw lets everyone have a chance to spread out and enjoy a high-quality hunt," Naylor said. "It prevents shot-chasing and grouping up on one or two traditional hotspots, and many people will still have good hunts at different areas through the season as water levels change to provide new foods and promote duck abundance at new units. It's pretty rare that anyone gets turned away without a place to hunt, but if it does occur, it's still early enough for hunters to have a Plan B in place at another nearby waterfowl hunting WMA."
---
Recent News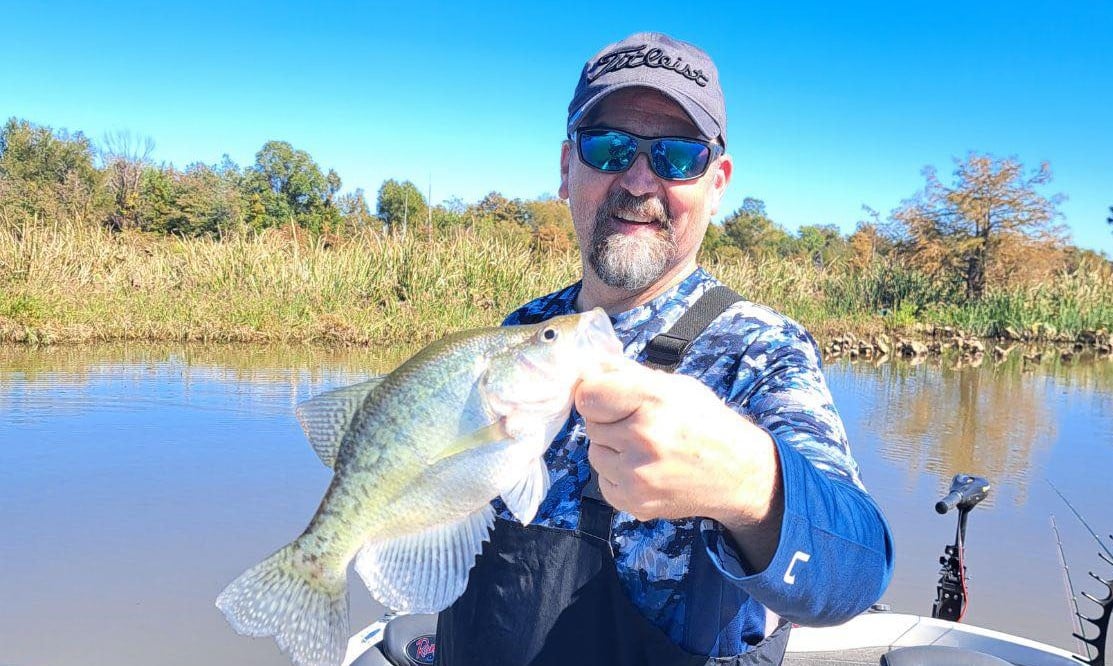 Subscribe to Our Weekly Newsletter E-mails
Don't miss another issue. Sign up now to receive the AGFC Wildlife Weekly Newsletter in your mailbox every Wednesday afternoon (Waterfowl Reports are published weekly during waterfowl season and periodically outside the season). Fishing Reports arrive on Thursdays. Fill in the following fields and hit submit. Thanks, and welcome!