Naylor steps into lead wildlife role in Arkansas
June 15, 2022
Randy Zellers

Assistant Chief of Communications
LITTLE ROCK – Luke Naylor of Conway has been selected to lead the Arkansas Game and Fish Commission's Wildlife Management Division, overseeing all game and nongame conservation efforts by the agency as well as public access for hunting and outdoor recreation. He replaces Brad Carner, who was promoted to AGFC Deputy Director during the AGFC's May 19 Commission meeting.
Naylor's outdoor roots began in the Sunflower State, growing up hunting and fishing near his hometown of Valley Center, Kansas. Much like most biologists at the AGFC, Naylor's love of wildlife and hunting drove him to pursue a career in wildlife management to ensure the same opportunities would continue for the next generation. He earned a bachelor's degree in wildlife and fisheries biology from Kansas State University before heading west to pursue graduate studies at the University of California, Davis, which has one of the top-ranked agriculture and ecology programs in the nation. He earned a master's degree in conservation ecology, focusing on moist-soil habitat management and the benefits of intensively managed moist-soil habitat for waterfowl.
"There really weren't many studies in that region at the time that compared direct contributions of moist-soil plants to duck energy needs when those habitats were subjected to intensive management practices, such as water manipulation and disturbance to reduce competition and increase seed production," Naylor said. "When properly managed, these areas can provide more and better food for waterfowl and a whole host of migratory birds than modern harvested agricultural fields can offer."
Naylor's graduate studies have had a direct impact on waterfowl management in Arkansas, as managed moist-soil habitat has increased throughout the AGFC's managed wetland areas since he took over as waterfowl program coordinator in 2006. While farming practices continue to glean every grain of rice from Arkansas's Delta, innovative techniques in adding moist-soil habitat to the landscape has helped offset some of the loss taking place on previously flooded rice fields. Areas such as Frog Bayou and Raft Creek Bottoms have developed to become some of the favorite destinations of many duck hunters seeking a different setting than Arkansas's famed flooded timber.
The flooded timber of Arkansas's greentree reservoirs has drawn the attention of many hunters who enjoy the rich tradition of public land mallard hunting in flooded bottomland hardwoods in the Arkansas Delta. While not popular with many hunters at the time, Naylor led the charge with a handful of other biologists at the AGFCto revamp the way in which flooded bottomland hardwood habitats are managed. During the last five years, Naylor has led an extensive campaign to educate hunters and other conservationists about declining forest health and the value of the forage-producing red oak species in danger of being replaced by more water-tolerant species under historical management.
"It hasn't been without hurdles and it hasn't been easy, but with the help of a whole lot of people, we're making this change," Naylor said. "Thanks to the hard work of people like Rich Johnson, our former wetlands program coordinator, and Buck Jackson, our wetlands program biologist for about a decade now, and many great biologists working on the ground every day, Arkansas has one of the most impressive moist-soil management programs in the country and has turned the corner to implementation of greentree reservoir renovations on WMAs."
Naylor is not only proud of the hands-on work that has been done in Arkansas's wetlands, but also in the increased awareness of the state of our wetlands, both in open habitat and in our greentree reservoirs.
"Five years ago, many hunters still had to be convinced that ducks used the acorns from red oaks as energy sources, and people rarely talked about the damage the flooding was doing," Naylor said. "I never received a single phone call about water staying on the trees in the spring until we began talking to people about delaying flooding in the fall. We can't control the amount of water coming into the system in spring right now, but we can control when water is intentionally held back, and we've already begun to make changes to let water flow through the areas we control when the river levels allow it. And I'm glad those questions came. They showed people were listening and wanted to be part of the conversation."
Naylor takes the lead fully aware of the agency's daunting path ahead. The issues with greentree reservoirs are only a fraction of the challenges facing Arkansas's wildlife and natural resources. The AGFC is fighting uphill battles to save habitat and promote management for nongame species that serve vital roles in their ecosystems, some of which are critical to pollinating agricultural crops, as well as habitat for ground-nesting game birds, such as quail and turkey. Invasive species, changing land use and shifting environmental pressures all warrant considerable attention. "I've always tried to approach wildlife management from the perspective of the hunter, hiker or birder who is using that resource, but the management has to be based in science and rooted in a long-term benefit," Naylor said. "My duck hunting, deer hunting and turkey hunting almost always takes place on public land in Arkansas, so I'm just as affected by any changes we make as any other hunter or outdoor enthusiast out there. It can sometimes mean a sacrifice or need to adapt in the short-term, but we're truly working to change the landscape for the better on a long-term basis."
Naylor stresses that the changes in leadership don't mean a change in direction for the agency's many conservation efforts. Instead he hopes to bolster work already taking place and increase the effectiveness of management that is showing positive results.
"I think this is an opportunity to continue on the path that's been set by all of the biologists and leaders before me and ensure that valuable work is seen to completion," Naylor said. "A lot of good habitat management work has been done by staff in all sections of the agency, not only in assessing what is out there, but moving it toward desired conditions. The rate of change has been very high in the last few years, and that's a direct reflection on the leadership as well as the men and women working every day to improve habitat on both public and private lands throughout the state. We need to focus on what we can do for other habitat types and species that can benefit from the same sort of attention we've given to wetlands and waterfowl."
Seeing things through has been a trademark of Naylor's career, and it's one that will benefit many of the programs throughout the agency's wildlife conservation efforts.
"We've seen things come from the first steps of building a body of evidence, proposing solutions and building momentum and resources for change," he said "We're finally at the point to see the action phase of decades of this research and groundwork, and that's exciting."
---
Recent News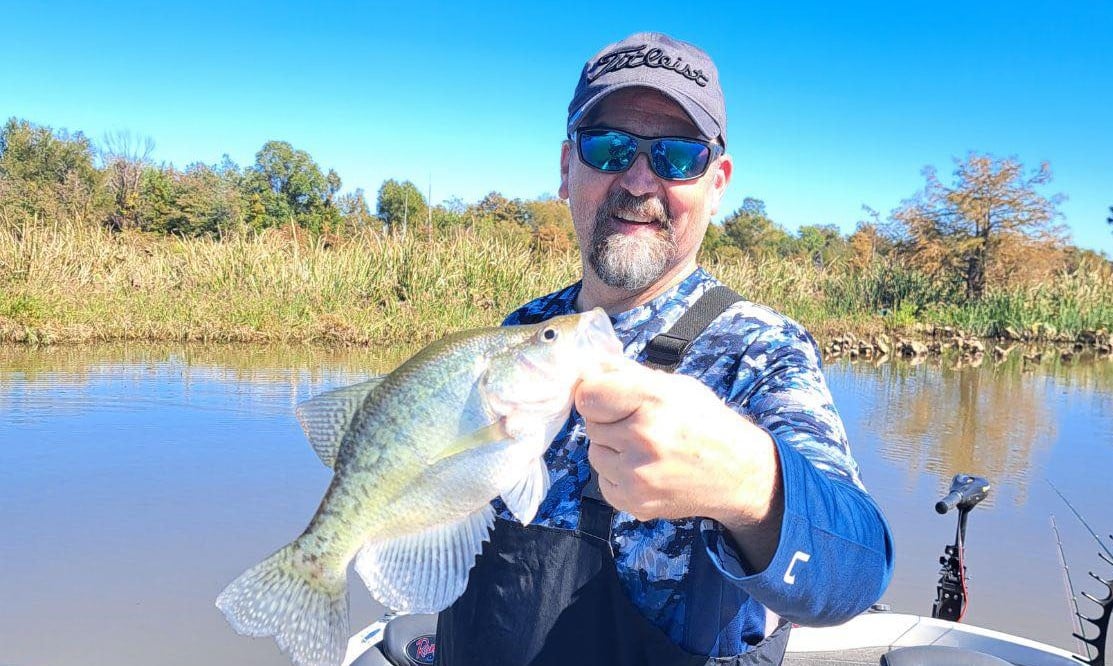 Subscribe to Our Weekly Newsletter E-mails
Don't miss another issue. Sign up now to receive the AGFC Wildlife Weekly Newsletter in your mailbox every Wednesday afternoon (Waterfowl Reports are published weekly during waterfowl season and periodically outside the season). Fishing Reports arrive on Thursdays. Fill in the following fields and hit submit. Thanks, and welcome!