Memorable catch rivals record-book brookie
Oct. 18, 2023
Randy Zellers

Assistant Chief of Communications
Photos courtesy of Duane Hada. Gregg Patterson, photographer
HEBER SPRINGS — The biggest brook trout swimming in Arkansas might have been caught last Saturday, and anglers still have a chance to catch it again thanks to a conservation-minded college student who is already earning her stripes as a veteran angler. Megan Gray managed to land a beautiful brook trout approaching the 5-pound state-record mark from the Little Red River in Central Arkansas.
The fish was caught in the catch-and-release area below Greers Ferry Dam, and an official weight could not be recorded, so Gray and other anglers took photos alongside her fly-fishing rod to measure its length and estimated its girth from that measurement. The fish was nearly as fat as it was long, measuring 17.4 inches from nose to tail and an estimated 15.3 inches around, massive by any standard when brook trout are concerned and definitely a fish worthy of the Arkansas Game and Fish Commission's Master Angler Award.
This isn't the first Master Angler-quality fish Gray has landed, either. She also has a 15-pound brown trout from the Little Red River to her credit.
"I've fly fished since I was probably around 4 or 5 years old," Gray said. "My dad would take me to Dry Run Creek on Norfork, which is reserved for young anglers. Once I could travel on my own, a friend and I would go all the time and visit new areas. Greers Ferry is about an hour from Hendrix (College), and my family bought some land up there, so I go there a lot."

Finding time to fish is not as easy as it used to be for Gray. She's currently enrolled as a freshman at Hendrix College in Conway and represents the college as a point guard for the Hendrix Warriors women's basketball team. Still, whenever she's not tying knots in opponent's defenses or wading through the school books, she's tying tempting patterns for trout and wading the Little Red.
The fish weren't cooperating near Gray's family property Oct. 14 when she and her boyfriend were visiting for a quick fishing trip, so they headed to the catch-and-release area below Greers Ferry Dam.
"I was struggling a bit, and Oliver was catching them pretty good, so I was thinking I'd have to start hearing about him finally outfishing me," Gray said. "That's when we both noticed the large trout in the clear water. We thought it might be a brook trout, but we'd never seen one that big."
Gray was in position to make the cast, and she laid her orange egg pattern fly well ahead of the fish, then managed the drift to fool the beast into biting.
"When I lifted up to hook the fish, he took off on a good run and then another," Gray said. "All I could think was, 'Please let me catch this fish!'"
Once the fish surged a second time, Gray was able to play it toward her boyfriend and the waiting net.

The stars aligned again for Gray when it was time to capture the moment in images. Her fight had garnered the attention of two nearby anglers whose names are etched in Arkansas angling lore. World-renowned Mountain Home artist Duane Hada and his longtime friend Gregg Patterson assisted with some pictures for Gray. Patterson has some experience with big fish photos; he took the famous photo of Rip Collins' world-record brown trout on the Little Red in 1992.
"I used to fish, and even guide, on the Little Red before I moved to Mountain Home," Hada said. "When Gregg invited me to stay with him in Heber Springs when I went to the Arkansas Fly Fishers 50th anniversary in Little Rock, we had to get out and get in some fishing at our old favorite holes. We saw the couple fishing, and they were both catching pretty good. Then we saw her hook that big fish and enjoyed watching the show."
As an artist and taxidermist, Hada has made many trout replicas from photos and measurements, but this fish stands out.
"This is the biggest brook trout I've ever seen caught in Arkansas," Hada said. "I know the state record was 5 pounds, 18 inches long and had an 18-inch girth. I've done replicas of trout that were longer than 18 inches but didn't have the weight of this fish. This one had a big hump back and was really big around. And it was marked up beautifully. It's truly the fish of a lifetime."
According to Christy Graham, trout program coordinator for the Arkansas Game and Fish Commission, brook trout have been stocked from the Greers Ferry National Fish Hatchery periodically in the Little Red River since 1994. They were stocked annually from 1994-2007, then intermittently since then. Roughly 7,000 6- to 9-inch brook trout were stocked earlier this year, and about 1,640 were stocked in 2021.
"There's no way to tell whether this was a fish stocked at 6-9 inches years ago that grew to this size in the river, or whether it was a brood fish from the hatchery released to make room in the raceways," Graham said. "Regardless, this is a large fish that provided a great opportunity for this young lady. And now other anglers will have the same opportunity since she released the fish."
---
Recent News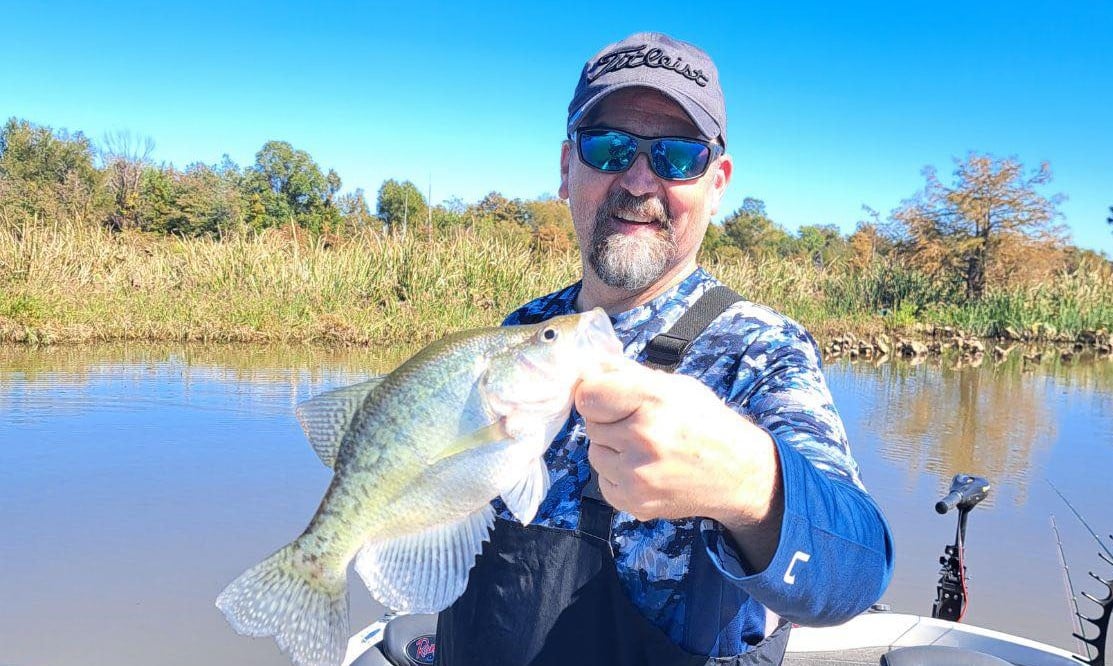 Subscribe to Our Weekly Newsletter E-mails
Don't miss another issue. Sign up now to receive the AGFC Wildlife Weekly Newsletter in your mailbox every Wednesday afternoon (Waterfowl Reports are published weekly during waterfowl season and periodically outside the season). Fishing Reports arrive on Thursdays. Fill in the following fields and hit submit. Thanks, and welcome!