AGFC recognizes northwest Arkansas partners in conservation
May 1, 2019
Randy Zellers

Assistant Chief of Communications
ROGERS — The setting of duck season dates and the proposal to increase Arkansas's trout stamp may have taken the spotlight during last week's Commission meeting at the John Q. Hammons Center, but the real stars of the conservation-focused meeting were three of the Arkansas Game and Fish Commission's long-standing partners in promoting the outdoors and working to improve our state's natural resources. The AGFC officially recognized The Watershed Conservation Resource Center, Bentonville High School, and Benton County Quail with Conservation Partner awards at the beginning of Thursday's meeting.
"It's great to be able to have the opportunity to recognize and award some of our conservation partners in Northwest Arkansas," said Chris Colclasure, AGFC deputy director.
As with all regions of the state, the hardest part of celebrating such partners is realizing that so many more excellent partners also are worthy of recognition.
"It took us a long time to narrow this list down to only three groups," Colclasure said. "But each of these groups represents different aspects of how conservation is carried out."
From left to right, AGFC Director Pat Fitts, Sandi J. Formica, Matthew Van Eps, and Commission Chair Ford Overton.
The Watershed Conservation Resource Center is a non-profit organization in Fayetteville that specializes in stream and river restoration and watershed-level planning to minimize man's impact on our state's free-flowing streams. They have performed many projects in cooperation with the AGFC as well as The Nature Conservancy since they were established 15 years ago.
"Our stream resources are being impacted every day as people continue to move into formerly rural areas," said Darrell Bowman, AGFC assistant chief of fisheries management. "Restoring that damage and bringing these systems back to their natural state requires a lot of knowledge and experience. These people are absolute experts at using modern engineering techniques and refining them on Ozark streams."
Sandi Formica, Executive Director and Co-founder for the Watershed Conservation Resource Center, showed a brief presentation of how the Center works to improve both the aquatic and terrestrial habitat when restoring stream channels and improving water quality. Many examples of streambank stabilization were presented with before and after images showing the reversal process.
"If we took you on a tour of some of their oldest sites they've worked with, you would have no idea they were ever anything different than the natural state they've been returned to," Bowman said. "It's absolutely amazing what they can do."
From left to right, AGFC Director Pat Fitts, Tony Cherico, Holly Treat and Commission Chair Ford Overton.
Steve Dunlap, AGFC regional educator for northwest Arkansas, introduced Holly Treat from Bentonville High School's physical education program to be recognized for the school's work introducing the outdoors to hundreds of students every year.
Treat touched on the many programs Bentonville High School has been able to institute with the help of money collected in their county from fines for wildlife violations. All fine money collected from wildlife citations issued by the AGFC are redirected to schools for conservation education programming with the help of the Department of Rural Services. The school actually offers an outdoor education class, where students can earn a semester of physical education credit while learning about conservation.
"When we first began this class 10 years ago, we started with about 30 to 60 students," Treat said. "Since then it has grown and is a widely popular class serving about 250 students each year."
Students in the class cover a variety of activities each semester, including fly-fishing, sport fishing, canoeing, kayaking, rock climbing, trap shooting, hiking, hunter education, boating education and archery.
Bentonville High School has hosted the regional archery competition for the Arkansas Archery in the Schools Program during the last two years, with many students and faculty donating their time to put on the event.
A highlight of the program is an annual field trip to float the King's River, where students can put the skills they learned in class to use and see firsthand what sort of excitement is waiting for them outside. Thanks to partnerships with the AGFC, Kings River Outfitters and the Bentonville Parent Teachers Organization, students enjoy a day on the water and receive education about the insects and fish that call the river home.
Andrew Parker, Commissioner from Little Rock inquired about any obstacles the school had incorporating the program into its curriculum and how it could be used as a template for other schools in the future.
"The breadth of all the things you provide is incredible," said Andrew Parker, Commissioner from Little Rock. "It's great to see how many young ladies are participating in the program as well."
From left to right, AGFC Director Pat Fitts, Tanner Bedwell, Kevin Sullivan, and Commission Chair Ford Overton.
Mark Hutchings, AGFC assistant chief of wildlife management, presented the third Conservation Partner award to Benton County Quail.
"They are tremendous fundraisers and have raised a lot of important money, but that's only part of what they do for conservation," Hutchings said. "They have made their facilities available for hunter safety classes, some of our mentored hunt opportunities, they are always gracious to allow us to use those facilities."
Benton County Quail began as a chapter of Quail Unlimited in 1990, before that non-profit organization dissolved. However, the members of this chapter felt the recovery of America's quail to be so important that they filed to become their own standalone 501 (c) (3) non-profit organization to keep the conservation message going.
Kevin Sullivan, who accepted the award on behalf of Beton County Quail, explained how the organization continues to push for increased participation in shooting sports and conservation, providing facilities for students in Bentonville School District and the local 4H clubs to practice and enjoy trap shooting.
"We also have a .22 range, so the 4H club can come out and do a lot of different types of shooting from archery, to muzzleloading, to rifle, to shotgun," Sullivan said.
Benton County Quail also has been a big sponsor and supporter of the National Park Service's work in restoring Northern Bobwhite on Pea Ridge Military Park, which is one of the AGFC's major quail restoration focal areas in the state.
Commissioner Bobby Martin of Rogers commented at the end of the presentations on how much conservation work is being done in the area by all of the AGFC's partners and how increasing its presence in the area has been long overdue.
"I keep thinking about how we came up here to maybe be inspirational a little bit, and I think we're leaving inspired," Martin said.
---
Recent News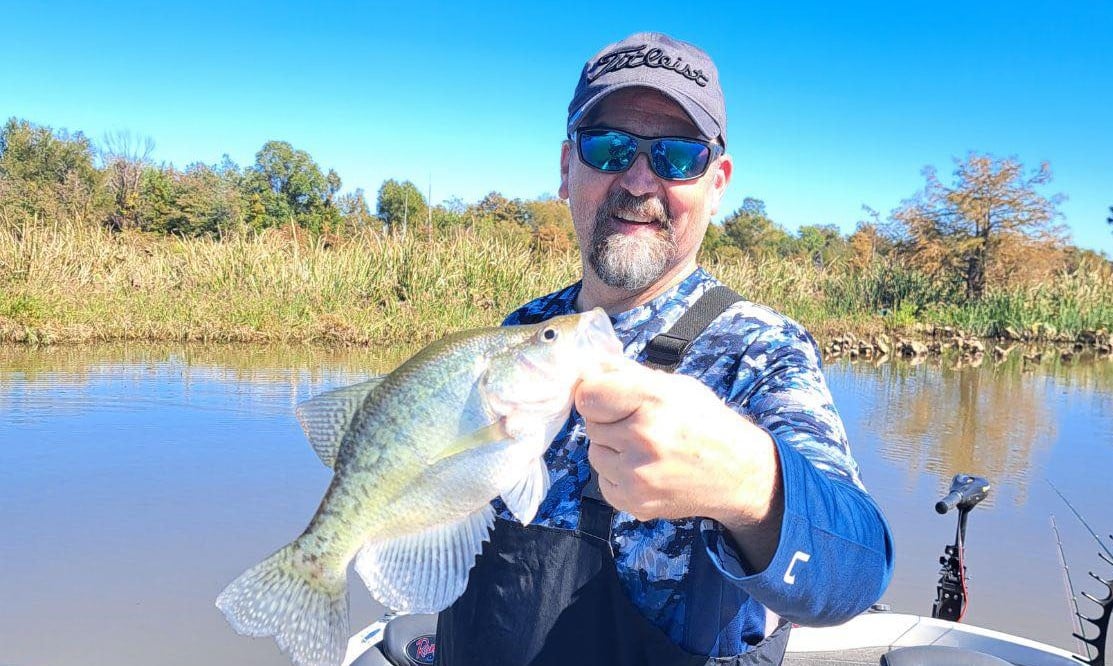 Subscribe to Our Weekly Newsletter E-mails
Don't miss another issue. Sign up now to receive the AGFC Wildlife Weekly Newsletter in your mailbox every Wednesday afternoon (Waterfowl Reports are published weekly during waterfowl season and periodically outside the season). Fishing Reports arrive on Thursdays. Fill in the following fields and hit submit. Thanks, and welcome!