AGFC honors 11 enforcement officers with annual awards
March 6, 2019
Jim Harris

Managing Editor Arkansas Wildlife Magazine
LITTLE ROCK — Eleven Arkansas Game and Fish Commission enforcement officers and a K-9 were recipients of the division's top honors Tuesday in the sixth annual AGFC Enforcement Division Awards at the Crowne Plaza.
Two of the officers and K-9 Lucy, a 7-year-old black Labrador retriever, were honored in two areas, once for life-saving heroics and another for keeping an event from escalating into tragedy.
Pat Fitts, AGFC director and former head of the Enforcement Division, spoke to the gathering that included other officers, winning officers' families and AGFC volunteer chaplains:
"While many people may view the work of our officers as just checking for licenses or handing out tickets, I can tell you the work we do is unimaginable at times … when West Memphis is mentioned and we think of our officers' involvement there (in ending a murderous rampage by a father and son on the run from authorities in 2010) … or what our dive team faces when they are called upon."
Noting that when wildlife officers sign on to the job, they give up their weekends, regularly start shifts at midnight, and often are working 24/7 on assignments, Fitts added, "Thank you to the officers for the job you do, and to the families — you sacrifice a lot. I appreciate what all of you do."
Four AGFC Commissioners were on hand, including Chairman Ford Overton, who addressed the group. Awards were presented by Fitts, AGFC Enforcement Chief Greg Rae, Major Jason Parker and Major Glenn Tucker. The event speaker was U.S. Magistrate Judge Joe Volpe of the Eastern District of Arkansas, who swears in new officers each year.
"You are committed to this job every single day. All those everyday events you experience prepare you for the moment of crisis when it arrives," Volpe said.
The Warden's Cross, considered the second highest honor awarded by the Enforcement Division next to the Medal of Valor, goes to wildlife officers who demonstrate courage, bravery and selflessness above and beyond the norm. The Warden's Cross was awarded to Wildlife Officers Troy Sayger and Matt Tenison, who helped find a 15-year-old who had fled from custody in Prairie County to the White River. They launched a boat and located the teen in sleety, 30-degree weather with 15 mph winds. The handcuffed youth jumped into the river to elude capture, but the officers pulled him out of the water and requested medical help for him because of the frigid temps.
"Officers Sayger and Tenison launched a boat on a flooded river, in freezing temperatures with wind and sleet, demonstrating courage and bravery," Parker said. "They without a doubt saved the life of this troubled juvenile, earning them the Warden's Cross."
Three officers earned the Governor's Lifesaving Award and AGFC Lifesaving Medal, presented to an officer who, through direct lifesaving measures, sustains the life of another person. There are Cpl. Doug Small; Cpl. Gary Don Stell and K-9 Lucy; and Wildlife Officer Cody Standifer. Small's investigation into debris he spotted on a county road in Baxter County, coinciding with a friend not showing up for work the next day, led to his finding the victim of a wreck who had been ejected well off the road and had serious injuries that included a broken neck. The accident victim now is in rehabilitation. Stell and Lucy tracked down a woman who had threatened to commit suicide, fled emergency personnel and had run off into a wooded area. Stell and Lucy guided a medical crew to her location and ultimately saved her life. Officer Standifer assisted Little River County Sheriff's Office personnel with a motor vehicle accident, extracted from the back window a seriously injured victim who had a weak pulse and had bled extensively, saving his life.
Certificates of Commendation are awarded for actions above and beyond normal duty requirements and demonstrate such traits as courage, resourcefulness and unselfishness in situations that otherwise could escalate into a tragic one. Certificates went to Sr. Cpl. Roger Tate and Cpl. Wade Spence, Wildlife Officer Tyler Hill, and to Standifer.
Tate and Spence answered a call regarding a possible drowning and saved an elderly man who had floated off on the Black River from the boat launch and was suffering from heat exhaustion. Hill responded last December to a call of three duck hunters whose boat capsized in Lake Earling and rescued them despite awful weather conditions. Standifer, responding to another motor vehicle accident in LIttle River County that resulted in seven injured people and two fatalities, rescued 4- and 8-year-old children, and his quick thinking in treating the 8-year-old's head injury with applied pressure before emergency personnel could arrive was "instrumental in the outcome of this situation," the accident report said.
The Warden's Star is awarded to a Wildlife Officer who performs an act of heroism involving an unusual situation or sudden occurrence of a serious and urgent nature that demands immediate action, the use of exceptional tactics, demonstration of good judgment, enthusiasm or ingenuity over and above what is normally demanded and expected, preventing an incident from escalating.
Warden's Stars went to Cpl. Stell and K-9 Lucy and to the trio of Sgt. Jeff Black and Wildlife Officers Ray Hines and Bernie Soliz. Hines, Soliz and Black rescued an injured hiker who was more than 4 miles into the Caney Creek Wilderness Area. The trio determined that the victim could not be moved so set up a camp overnight, then had a helicopter flown in the next morning to extract the victim, who had a broken ankle and leg and required surgery.
Meanwhile, Stell and K-9 Lucy were summoned Columbia County by the sheriff's office to find a missing 85-year-old male suffering from dementia in cold temperatures that were expected to drop below freezing that night. Early search efforts had thrown Lucy off the scent, but Stell decided on a different route into the woods, which proved to be correct for a "colder" trail, and the man soon was found.
Enforcement officers are nominated for the awards by each of the 12 AGFC enforcement districts. A committee chaired by Capt. Nakia Crims of the AGFC's regional office in Fort Smith makes certain the nominations fit the particular criteria for each award and chooses the winners.
---
Recent News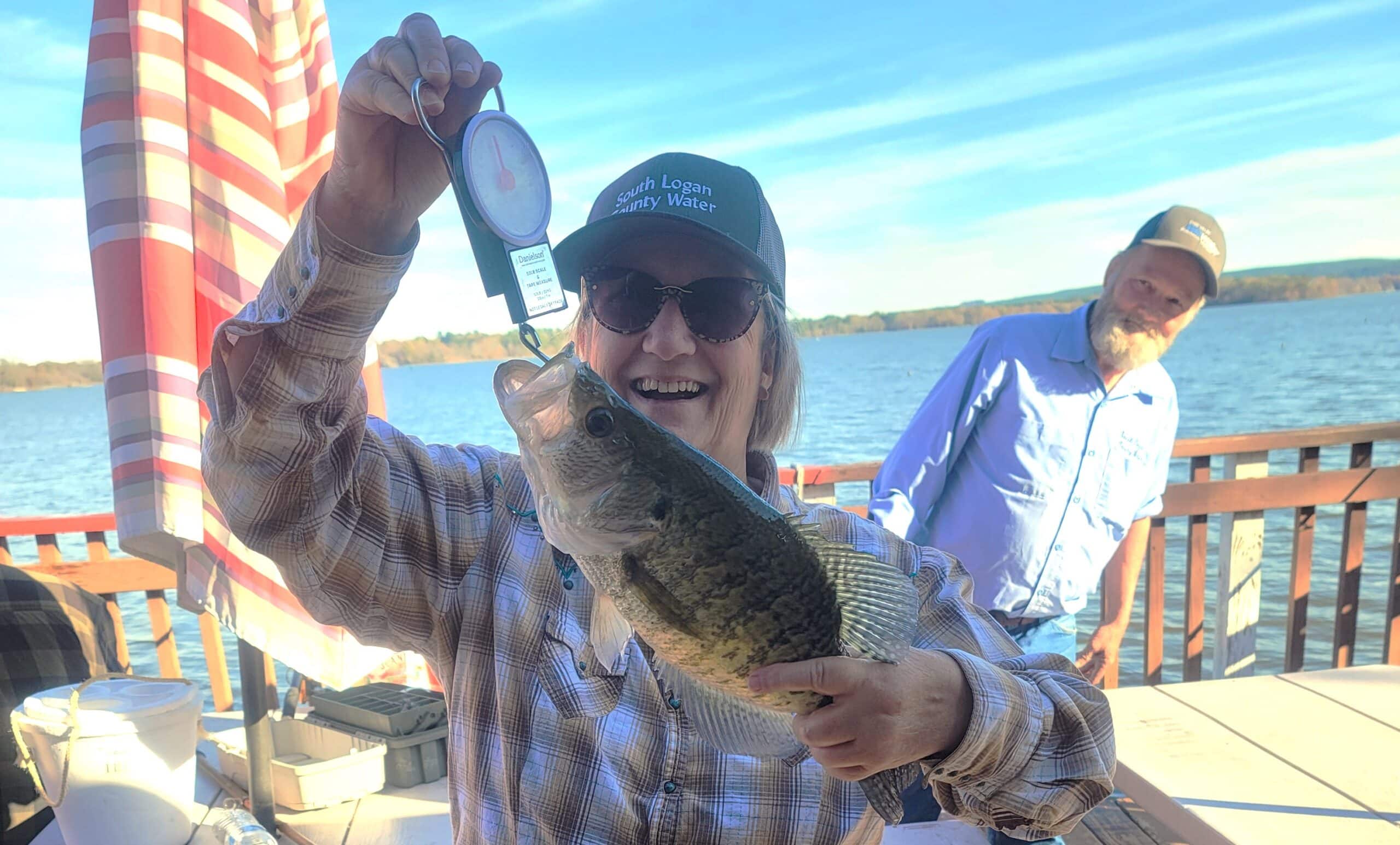 Subscribe to Our Weekly Newsletter E-mails
Don't miss another issue. Sign up now to receive the AGFC Wildlife Weekly Newsletter in your mailbox every Wednesday afternoon (Waterfowl Reports are published weekly during waterfowl season and periodically outside the season). Fishing Reports arrive on Thursdays. Fill in the following fields and hit submit. Thanks, and welcome!