AGFC drafts Dugger to lead new Private Lands Division
Oct. 26, 2022
Randy Zellers

Assistant Chief of Communications
LITTLE ROCK — Arkansas Game and Fish Commission Director Austin Booth recently announced the promotion of Garrick Dugger, former assistant chief of the agency's Wildlife Management Division, to head up the AGFC Private Lands Habitat Division, a section of the agency devoted to increasing wildlife habitat throughout privately held land of The Natural State.
Dugger, an Arkansas native, has worked for the AGFC for 23 years, with three of those years being as a private lands biologist in east central Arkansas.
"During those three years, I was able to build some relationships with landowners that carry on to this day, and some of the work I did with another AGFC private land biologist, David Covington, still goes on," Dugger said.
According to the agency's new strategic plan, The Natural State Tomorrow, within the next five years, the agency is slated to bolster habitat management not only on the 10 percent of public land available in Arkansas, but finding new ways to increase habitat quality on the remaining 90 percent of Arkansas that's held in private ownership.
"Arkansas landowners have been our partners for the last century, and their cooperation is a major part of Arkansas's conservation success story," Dugger said. "We need to offer even more training and management tools for them to help and recognize their efforts on a greater level."
Relationships like those he's fostered throughout his career with private landowners and partnering agencies will be a key focus of Dugger in forming the new division.
"You have to have a good relationship with landowners to make this work," Dugger said. "That takes a combination of staff and time. You have to show that landowner that you're in this with them and that you truly are working towards the same goals of creating better habitat and healthier wildlife populations."
One of the largest obstacles Dugger sees is the amount of staff devoted to private land management, but he's hopeful that the creation of the new division will foster change.
"Historically, we just didn't have the staff available to devote the time like we need on private land," Dugger said. "We have 12 positions responsible for 75 counties right now, and that's just not going to give us time to develop those relationships we need. Just to our north, Missouri has close to 60 positions devoted to private land conservation. We need to build capacity to build a few key programs that will enable us to increase habitat on the landscape level that's needed to make meaningful increases in wildlife populations and wildlife health."
The Deer Management Assistance Program is one of those key programs Dugger says will see additional energy under the new strategic plan. He sees it as an excellent opportunity to realize larger habitat gains.
"Deer clubs represent some of the largest private landowners in the state," Dugger said. "When we help DMAP clubs manage deer populations, we can work with them to improve their properties' habitat quality by assisting with wildlife openings, cutting some trees to let sunlight reach the forest floor and grow year-round forage, and conduct prescribed fire where needed to keep diverse food sources on the ground. When they see the benefits from those actions, we build that trust to expand efforts for species like turkey, quail and nongame species, too."
Another major goal Dugger is tackling with the new division is to increase the use of prescribed fire as a management tool with private landowners.
"Fire is probably the best, most economical tool we have in wildlife management to keep habitat quality high, but it can sometimes be intimidating for landowners," Dugger said. "The private lands biologists at the AGFC already do an incredible job at hosting workshops and empowering landowners to use this tool, but we want to hit another gear with its implementation."
In addition to the work of AGFC biologists, Dugger will continue to tap into the help of the many partners the AGFC has built to realize the goal of increasing prescribed fire.
"We already have so many great partners," Dugger said. "Quail Forever, The Nature Conservancy, the Arkansas Forestry Commission and others already work with us on many projects, and I hope to increase that cooperation even further. We also want to form additional prescribed burn associations where landowners can work with each other to conduct burns on a larger scale. This increases the benefit of the work and lightens the load for each landowner."
The third area where Dugger hopes to make progress is in wetlands management, which has been a major component of his career during the last two decades.
"We're in the middle of major wetland renovations on many AGFC properties, but there's a lot of progress to be made on the private land side of things as well," Dugger said. "Working with the Natural Resources Conservation Service, Ducks Unlimited and the many federal programs that help put wetland habitat on the ground will be huge."
Dugger points to the AGFC's successful Waterfowl Rice Incentive Conservation Enhancement program as proof of the interest in private landowners to aid in conservation for wetlands and hunting access.
"WRICE began as a way to keep waste rice on the ground for waterfowl instead of being tilled under by rice producers, but it grew into a much larger opportunity thanks to the work of the wetlands program biologist and private land biologists working one-on-one with those landowners," Dugger said. "That's exactly the sort of thing we want to do moving forward with any other opportunities we see on private wetlands. The birds that use those lands also fly to many public areas, so even if you don't draw a WRICE field or hunt that property, it's all connected."
Much like with many of the AGFC's biologists and staff, the outdoors is much more than a profession to Dugger, it's a major influence in his life.
"I remember growing up hunting family farmland in Beebe, most of that time was devoted to quail hunting," Dugger said. "My dad always hunted quail, and that's what I started with. Deer hunting came along when I was a teen, then duck hunting in college."
He's also a passionate angler, having grown up with a family house on Lake Conway in chasing crappie and bream.
"I really got into tournament bass fishing in my 30s. I've also enjoyed having that experience with my son as a tournament partner and watching him compete in high school bass tournaments," Dugger said. "I've taken Peyton hunting and fishing with me all through his childhood. He really enjoys duck hunting and fishing. His first dove was on one of the AGFC's private draw fields and his first duck was on Raft Creek WMA."
Now that his son is in college, Dugger is beginning to see a slight reversal of roles.
"Peyton's really gotten into fly fishing and tying his own flies lately with a few of his friends," Dugger said. "Now he's taking me places to smallmouth fish and trout fish. That's really sort of neat to see him taking control of his own experiences and getting me involved."
Dugger added that he owes his good fortune with career and family to his wife, who has supported him through many changes and nights away from home.
"We moved around a few times, including some time in Hope early in my career," Dugger said. "Being from the Delta and not knowing anyone was a challenge, but she was patient and we were able to move back closer to home within a few years. I couldn't have done this without her."
---
Recent News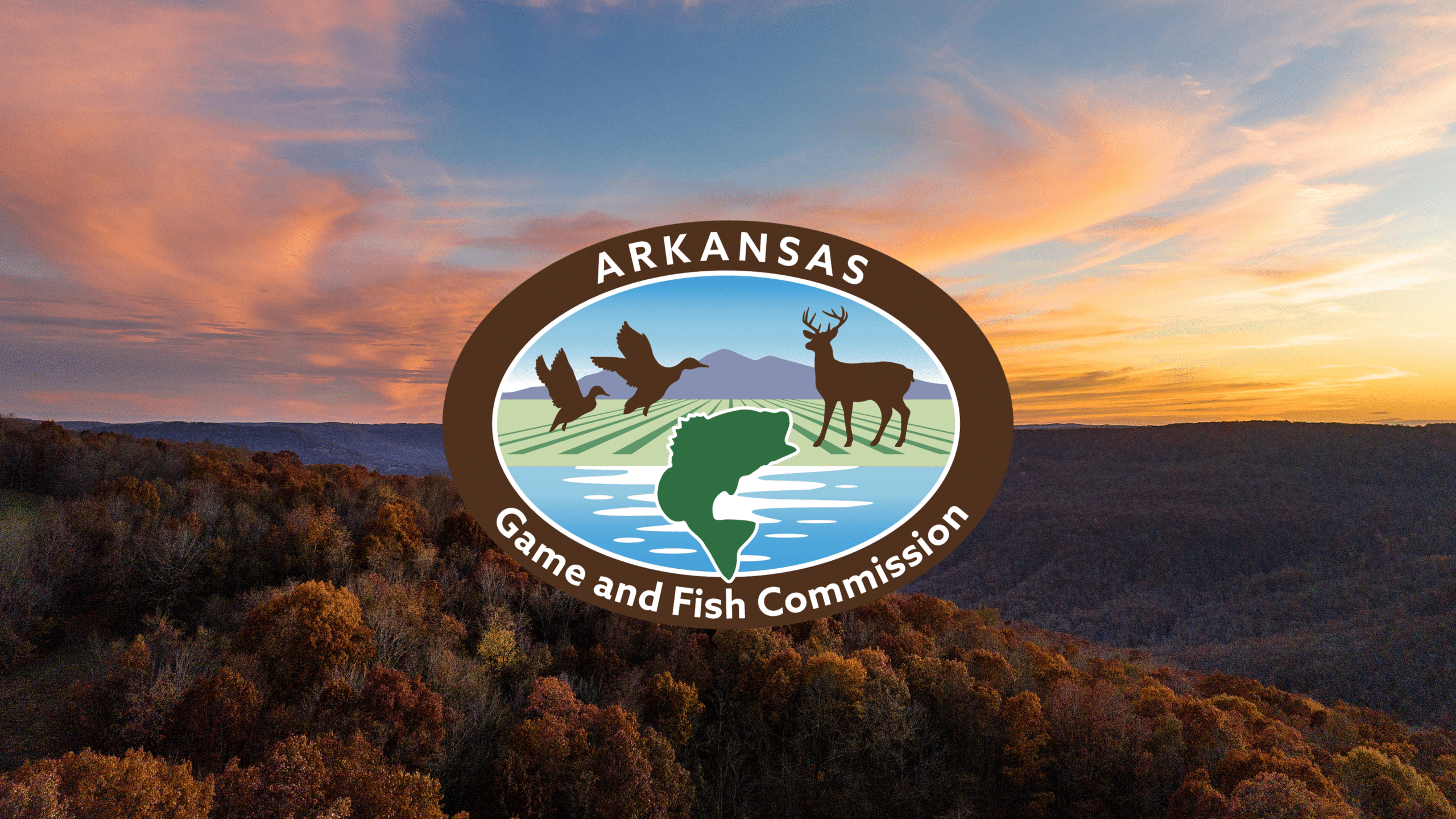 Subscribe to Our Weekly Newsletter E-mails
Don't miss another issue. Sign up now to receive the AGFC Wildlife Weekly Newsletter in your mailbox every Wednesday afternoon (Waterfowl Reports are published weekly during waterfowl season and periodically outside the season). Fishing Reports arrive on Thursdays. Fill in the following fields and hit submit. Thanks, and welcome!