Delta School Invitational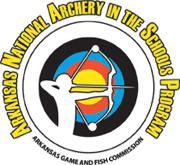 Schedule
Directions:
The Delta School will be hosting our second Craws n' Draws competition Saturday, April 27th in conjunction with the Wilson Crawfish Festival. This competition is held outdoors on campus and is open to individuals and teams who participate in the ANSAP program. The competition will begin with a ANSAP scrimmage and will be followed with a fun shoot open to all ages including adults. The ANSAP competition is free and the top three individual shooters will receive custom trophies, the fun shoot and 3D course will require a small fee and top shooters will receive custom trophies. Archery activities will end at 12:00 pm and all participants are invited to attend the Wilson Crawfish Festival held on the square. For more info: (870) 655-0200
Details
Cordinator: Cynthia Rorie
email: cynthia.rorie@thedeltaschool.org
Starts: April 27, 2019
Stops: April 27, 2019
Registration
Opens: April 1, 2019
Closes: April 20, 2019
Address
Address: 5101 US Hwy 61 , Wilson, AR, 72395

Teams registered
There are no teams registered for this tournament.